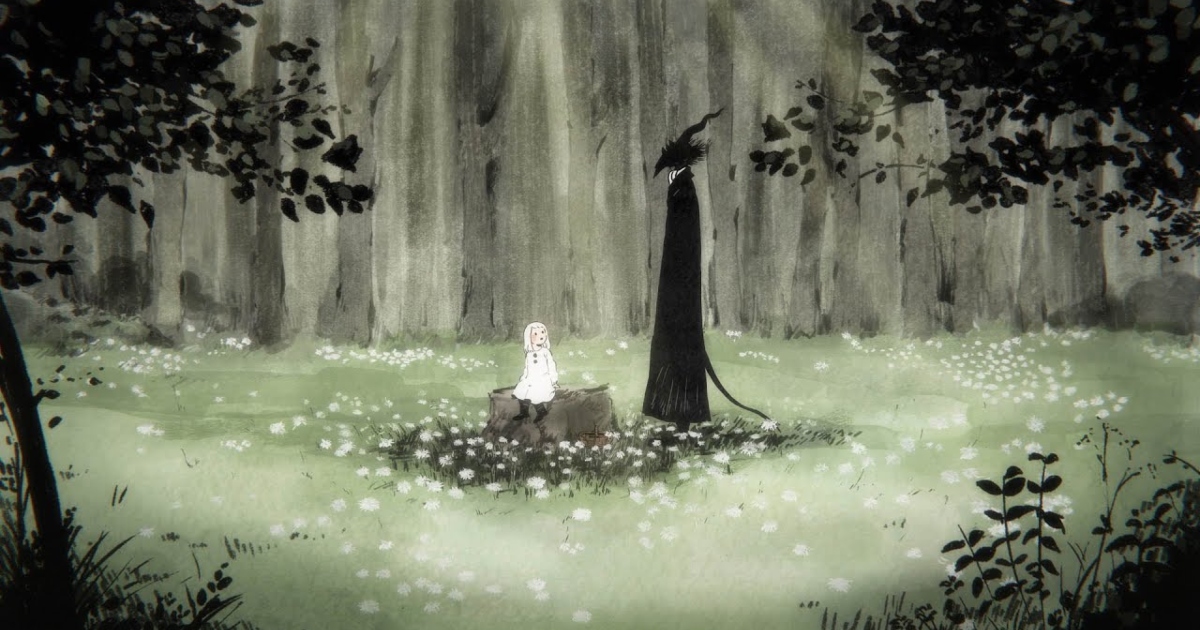 An annual haven for the latest and greatest in genre cinema, The Fantasia International Film Festival has begun, and through (maybe even after) the festival's final day on August 3, 2022, we at The CriterionCast will be bringing you a series of dispatches, covering the various films that we've seen throughout the festival's lengthy run. Here are a few highlights from the first few days of the festival:
Leading the way for this first dispatch is one of Fantasia 2022's great documentaries. Entitled Orchestrator Of Storms, this new documentary comes from directors Dima Ballin and Kat Ellinger, and, as the film's subtitle would have you believe (The Fantastique World of Jean Rollin), the film takes viewers on a deep dive through the life and work of cult icon Jean Rollin. Best known for his erotically charged Gothic horror pictures, Rollin has been recognized as one of the most singular and exciting voices in the history of French cinema, and a master of sensual surrealism.
A rather divisive figure among cinephiles, Orchestrator is a fascinating, if arguably too mannered, rumination on the filmmaker's life and career, contextualizing Rollin's work not just in a larger horror context, but more specifically rooting it in a time and place where his work stands as even more of an outlier. While French cinema, around the time of his career truly kicking off, was focused on realism as driven by the French New Wave, Rollin's work starkly contrasts its Gothic set design, lush costuming, and penchant for showing more than its fair share of skin. Expertly researched and well made, the film doesn't have a great deal of energy to it, particularly given its classical use of talking head interviews, but for fans of Rollin and his work, this chronological overview of the director's life and work stands as a quietly captivating look at one of cinema's true outsiders.
Next up is one of the many great animated features shown at this year's festival. The Girl From The Other Side is a gorgeous new anime from Studio WIT and directors Yutaro Kubo and Satomi Maiya. A young girl is found following a tragedy, orphaned by something unforeseen by the viewer. Seemingly alone in a world split between the Inside and the Outside (a city of humans and a dense forest respectively), she's found by an Outsider who takes it upon them to care for and protect the young child. The two spark a deeply felt relationship, turning the film into a surrealist fairy tale that finds the child, named Shiva, attempting to bring back some of that life and intimacy that The Outsider (whom she names Teacher) has seemingly lost.
A visual masterpiece, the animation here is otherworldly and engrossing. There's a whimsy to the animation that, paired with the overall neo-Gothic atmosphere the film carries with it, turns Kubo and Maiya's film into something entirely its own. Teacher's character design is startling, a design that blurs the line between human and monster giving the connection between he and Shiva an entirely different energy. Truly a father/daughter relationship, this fable-like narrative packs a real punch despite its brisk, roughly hour-long runtime. A film at its core about empathy and compassion, The Girl From The Other Side is a powerful, emotionally resonant anime that is as beautiful as it is heartbreaking. Truly a one of a kind film.
Finally, rounding out this premiere dispatch is the first live-action fiction film mentioned here, Please Baby, Please. Directed by Give Me Pity! director Amanda Kramer, Please Baby Please introduces viewers to a newlywed couple in the '50s leaving a bohemian lifestyle on the Lower East Side. Starring Andrea Riseborough and Harry Melling as said couple, the couple has their world shattered once they bear witness to a murder perpetrated by a surreal gang of greasers. From there the couple begins to question everything that they've previously known about themselves, their partner, and their relationship.
A film at its core about things like gender and sexuality, the film is rooted heavily in mid-century iconography, even going as far as beginning with something that feels ripped right out of the nightmares of someone who just watched West Side Story. Surely bound to get wrongly tagged with the "Lynchian" qualifier, Kramer's film subverts these tropes in a far different way than David Lynch's films, playing into them in a way that feels decidedly more theatrical and decidedly more queer. The performances here are thrillingly over the top, particularly Riseborough who, while not always walking that line perfectly, spends a majority of the film tip-toeing between unhinged and simply boiling, giving the film a profoundly kinetic atmosphere. Toss in a genuine movie star performance from Demi Moore and you have a gleefully campy thriller that is maybe too ambitious for its own good but examines gender norms and dynamics in a way that's both thrilling and thought-provoking. Simply no other film at Fantasia 2022 quite like it.