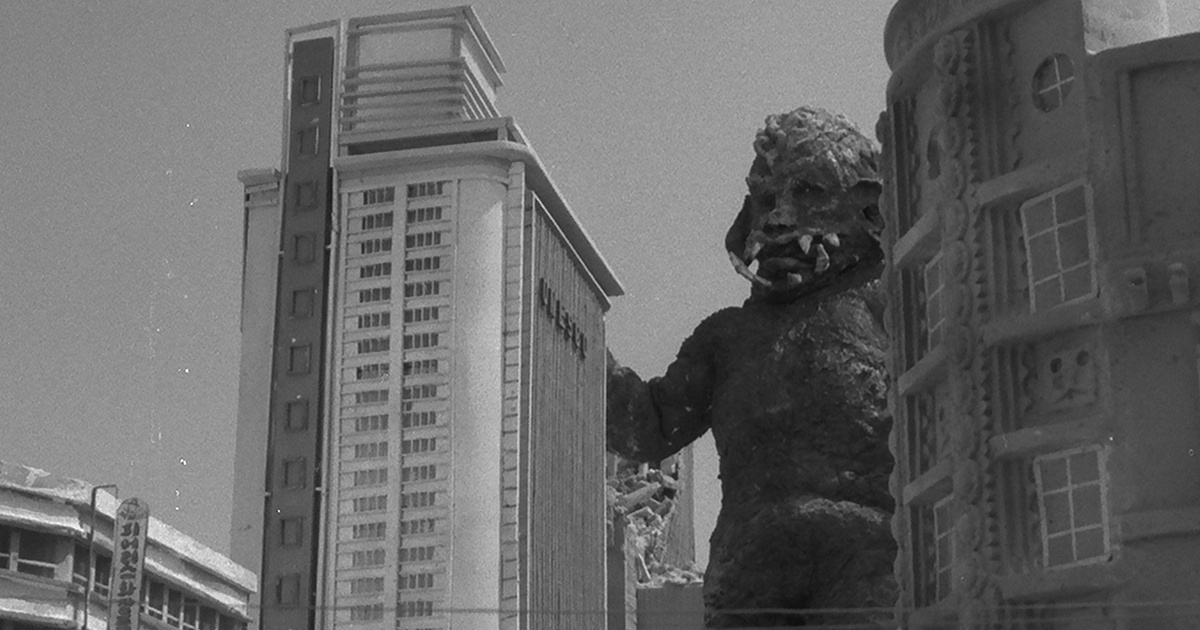 An annual haven for the latest and greatest in genre cinema, The Fantasia International Film Festival has begun, and through (maybe even after) the festival's final day on August 3, 2022, we at The CriterionCast will be bringing you a series of dispatches, covering the various films that we've seen throughout the festival's lengthy run. Here are a few highlights from the last few days of the festival:
Starting off dispatch number three from Fantasia 2022 is one of the festival's more hotly anticipated bows. From beloved cult director Quentin Dupieux comes Incredible But True, which stars Alain Chabat and Lea Drucker as a couple look to spark a little change in their lives. I hesitate to talk too much about plot because, in typical Dupieux fashion it has a tendency to go in directions entirely unexpected, so let's just say that they buy a home that has a very unique feature located in its basement that allows the film to evolve from simple farce to a rather touching and provocative rumination on regret and wanting to have done more with one's life.

Incredible But True is prototypical Dupieux, a film that's at once entirely absurdist, yet so extreme in that direction, and so stuck in its convictions, that it somehow turns back in on itself and makes the entire universe these characters inhabit feel strangely tactile and grounded. The performances here are impressive, particularly the two leads who, despite giving typically detached performances for a Dupieux picture, embrace the absurdity of things like time travel and electronic penises with a real sincerity that only helps to elevate the farcical nature of the proceedings. As writer/director/DP/editor, Dupieux has crafted another auteurist statement and one that sees the cult filmmaker bring his arch aesthetic to what feels like its next logical step forward. At 74 minutes the film is a brisk, startlingly entertaining examination of aging and the drive in all of us to turn back the clock, if you will.
Next up, we head into the retrospective space, this time highlighting the wonderfully strange Space Monster Wangmagwi. Directed by Gwon Hyeok-jinn, the film is billed as South Korea's "oldest surviving kaiju" picture, and has been brought back to life thanks to the team at SRS Cinema. The film follows a couple on their wedding day who, after aliens arrive and drop a monster on Seoul, have their lives upended after the bride-to-be is taken and becomes the apple of the big monster's eye.
Ostensibly your run of the mill science fiction monster picture, the film is most notable for both its absolutely nonsensical plot as well as, more admirably, the surprisingly impressive effects work. There's something to be said for impossibly low budget effects work, particularly from this period, and its ability to turn even the most hammy of plots into something inherently captivating. There are things here, things like the design of the alien outfits or the massive props that are used for a few of the action bits that add real energy to an otherwise disposable curio. The black and white photography also looks quite good, especially given this new coat of paint from SRS Cinema. At a pinch over 80 minutes in length, this is bound to be a smash whenever it finds its way onto streaming or home video, and will be absolute catnip for those with a love for kaiju cinema.
Finally we end in the animation arena, with interestingly titled My Grandfather's Demons. From director Nuno Beato comes this 85 minute-long stop motion animated character study, that introduces viewers to Rosa, a designer troubled both by her life in the big city as well as her relationship with her estranged grandfather. Once he passes, he leaves his home to Rosa, which gives her a chance to step away from her stressful job and re-enter a world of nostalgia for her. However, when she does get back not all is as she had once remembered, with the world being much more hostile than previously remembered. Evolving into something of an otherworldly descent into one man's strive for isolation, My Grandfather's Demons is simply not like any other animated feature at this year's festival.
Set in northern-Portugal, the film has a singular energy to it thats absolutely enthralling. The animation is gorgeously done here, giving the film a startling sense of place despite its folklore trappings. The film stands as Portugal's first stop motion feature, and it feels it, carrying with it a narrative whose mixture of urban and rural life gives it a sense of depth and texture. Design work here is top notch, and the direction from Beato is assured and kinetic. Toss in a rather touching script from novelist Possidonio Cachapa and beautiful score from Gaiteiros de Lisboa and you have an animated feature that will hopefully spark more conversation as it hits more festivals.