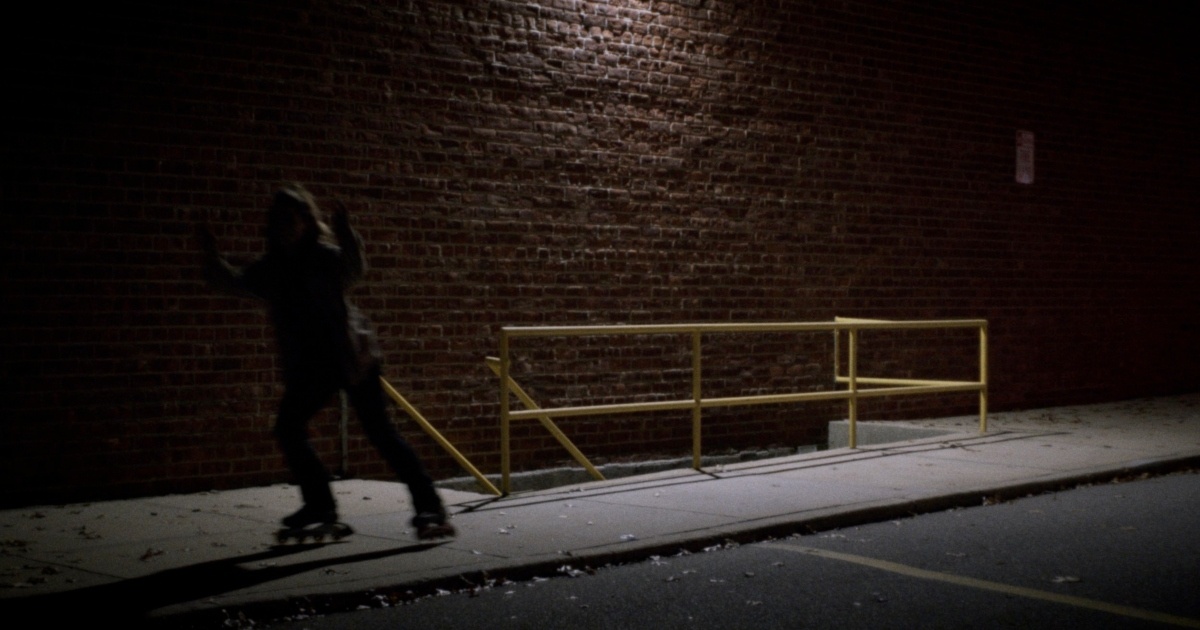 An annual haven for the latest and greatest in genre cinema, The Fantasia International Film Festival begins this week, and in preparation we have taken a look at five of the films you need to see this year. Fantasia runs July 14-August 3, 2022. 
5. Pez Outlaw
Starting off this Fantasia dispatch is one of the more surprising documentaries to come out of what was a fantastically curated collection of documentary films. Entitled The Pez Outlaw, this film comes from directors Bryan and Amy Storkel, and tells the story of Steve Glew, a mild-mannered small-town Michigander with a penchant for crafting some rather ludicrous get-rich-quick schemes. However, he outdoes himself when he discovers the market surrounding rare Pez dispensers, leading him to jet set through Eastern Europe in search of the rarest of rare candy ephemera. Similar in many ways to other neo-heist documentaries, particularly something like HBO's McMillions docu-series, Pez Outlaw is a captivating work that's high on tension, despite its seemingly low stakes. The relationship between Steve and his family is incredibly touching, giving the proceedings some much-needed narrative heft, and when the film's villain, The Prezident, arrives, the film flips into a gear previously unexpected. Charismatically directed, the film never overstays its welcome and, at only 85 minutes, the film packs one hell of a punch. Talking head interviews do bog things down slightly, but its lead character gives a shot into the film's arm whenever he pops up on screen. This is a special little picture that is sure to do gangbusters, particularly when it arrives on streaming services.
4.The Kid With The Golden Arm
And now onto the retrospective side of this year's festival. This classic from the Shaw Brothers and iconic director Chang Cheh stars the iconic Venom Mob and tells the tale of a man (Sun Chien) who must escort gold into a region under the control of the Chi Sah gang. One of the most original looking and originally told martial arts epics ever made, this has become a beloved picture among genre aficionados, playing as just one of many Shaw Brothers classics that have gone from being beloved as campy, late night, grindhouse adjacent B-pictures to genuinely respected bits of action filmmaking mastery. Admittedly a genre I'm not all that familiar with, seeing this for the first time was as if someone had turned on a switch in my brain, proving that this genre of cinema is something so very much more than just camp. Gorgeously shot and featuring some breathless action set pieces (the finale alone is one of the best you'll ever see), and even some fantastic opening titles, this is an action film that needs to be seen to be believed.
3. Happer's Comet
Speaking of one of a kind films, there's no single picture showing at this year's festival more fitting of that bill than Tyler Taormina's evocative, haunting rumination on suburbia Happer's Comet. Taormina may be familiar as the filmmaker behind the beloved and *brilliant* Ham On Rye, and with his latest he comes arguably as close as anyone has yet at getting at the very core of what has made the last 2.5 years utterly terrifying. Maybe a pinnacle of what will be known as pandemic cinema, Taormina's brazenly photographic cinematography jumps off the screen from frame one, felling more like a Gregory Crewdson photograph than a feature film. The 62-minute, dialogue-free descent into the Hell of isolation and modernity is a beautifully surrealist work, connecting these seemingly separate tales of dread through a ceaseless commitment to mood more than narrative. No two tales here are alike; with stories ranging from that of a woman resting on a couch to a man plucking his eyebrows, all brought into unison by an atmosphere of existential doom. Perfectly fitting of our specific point in time, this, through its use of timeless iconography, has best cemented this moment in history arguably better than any before.
2. In My Skin
The final retrospective inclusion on this list is arguably one of the great New French Extremity pictures you've not seen. Directed by the incomparable Marina de Van, In My Skin tells the story of a marketing assistant who, after accidentally cutting open her leg while at a party, begins to slowly tear away at the wound, finding de Van's character falling increasingly in love with her own skin. Literally. One of the great unsung horror pictures of the century, In My Skin marked de Van's directorial debut and introduced world cinema to a singular and exciting new directorial voice. Body horror taken to its logical conclusion, this rumination on bodily autonomy may dabble in auto-cannibalism, but the shock here isn't without deeply felt emotions, with de Van's Esther coming into her own by finding profound self-discovery in the shocking gore. Harrowing for sure, there's also a strange catharsis in the narrative here, with the idea of self-discovery through self-destruction is a direct rebuttal to this idea that "the body is a temple." Gorgeously shot and profoundly intimate, In My Skin is a once in a lifetime picture that remains one of the great unheralded masterpieces of the 2000s.
1.Shin Ultraman
Finally, rounding out this preview is maybe the most exciting action film of the year so far. From beloved auteur Shinji Higuchi comes Shin Ultraman, the director's fantastic follow-up to his world-renowned Shin Godzilla, and sees him reteam with Neon Genesis Evangelion scribe Hideaki Anno. Another reimagining of legendary Japanese IP, Shin Ultraman is the latest in the Ultraman series, which began in 1966, this time telling a sort of origin story for the titanic alien being. After Japan launches a government agency to respond to sudden spikes in Kaiju activity, the S-Class Species Suppression Protocol, the giant, silver alien being known as Ultraman arrives to destroy the rampaging monsters. However, SSSP officer Shinji Kaminaga is killed in the crossfire, with Ultraman secretly taking on his appearance. From there results one of the year's great action films, a gorgeously shot piece of science-fiction kaiju storytelling that takes a series of ace performances and embeds them within a world that's at once impressively modern while also glancing at the type of surrealism that made the original tokusatsu pictures so enthralling. A love letter to a bygone era of filmmaking, Higuchi's film is muscularly directed without feeling slavish to a certain aesthetic, breathing new life into yet another piece of seemingly stagnant IP. A one of a kind film, Shin Ultraman.