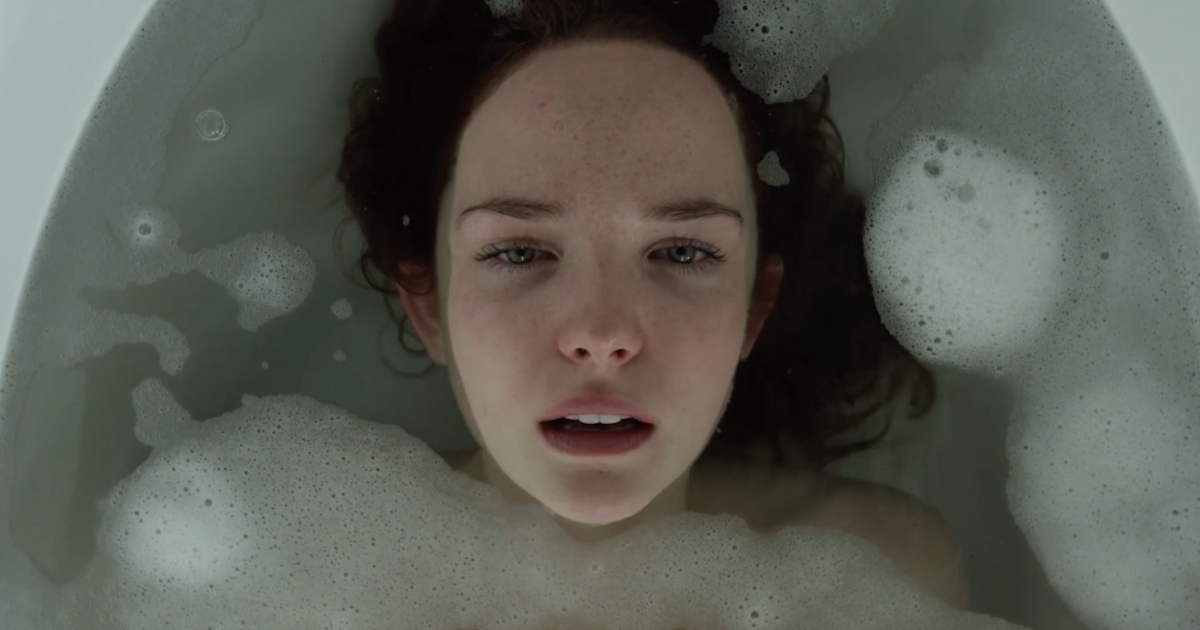 Over the span of 22 days (July 11-August 1) and with over 130 features running during that three-plus week runtime, the hit-to-miss ratio at a film festival like Fantasia International is surely going to be a little more scattershot. Sure, there are darlings from festivals throughout the world making their way to this beloved genre-focused festival but with that many film, there will surely be some duds.
And yet, to say Jade's Asylum is a disappointment is something of an understatement.
The feature debut of writer/director of Alexandre Carriere, Jade's Asylum introduces us to, well, Jade (Morgan Kohan), a young woman in the throes of a personal crisis. On some sort of holiday with her boyfriend and a group of fellow Americans with more interest in doing copious amounts of cocaine than basking in the serene beauty of Costa Rica, Jade is seemingly isolated not only in a garish and grotesquely modernist mansion but also in her own head, appearing to see visions of a mysterious man (a character revealed to be her father, played by Roc Lafortune) with a violent connection to her while dealing with a boyfriend not even willing to help her get a cab to an airport. Oh, and did I mention ghoulish sprites covered in various disgusting substances both solid and liquid are murdering men and women lost in the woods surrounding their mansion? Because that's happening too.
The lengthy plot synopsis hints at a film that doesn't truly exist, however. All of those plot points play out in front of viewers, but with little underlying meaning or import. Billed by some as an eco-horror film about man's disregard for the world we live in and others a psycho-terror about grief (because those don't exist in 2019), neither the environmental themes nor the overarching statement about grief and man's comprehension of it amount to anything. At a thin 85 minutes, Jade's Asylum feels strangely bloated, using a sort of elliptical narrative structure to not alter the viewer's understanding of reality but instead allowing Carriere to hit the same nail on the head for the entire runtime. Flashy editing and showy direction don't help, giving the film a ponderous atmosphere that it not only doesn't earn but doesn't even seem to know where to begin with.
That said, the lead performance is quite good. Kohan isn't given much as Jade is a frustratingly one-note character on the page, but she gives the character an intense physicality and the underlying tension of what's truly going on plays incredibly well on her face. An uninspired script doesn't offer up much in the way of supporting characters, and the performances don't elevate the material, being uniformly insufferable in a way that doesn't so much play into the "gross American" trope as they do play like daily's from a VOD soap opera. Flat is the best way to describe just about everything in this film, a horror film that is neither as smart as it thinks it is nor as thrilling. A genuine, frustrating disappointment.