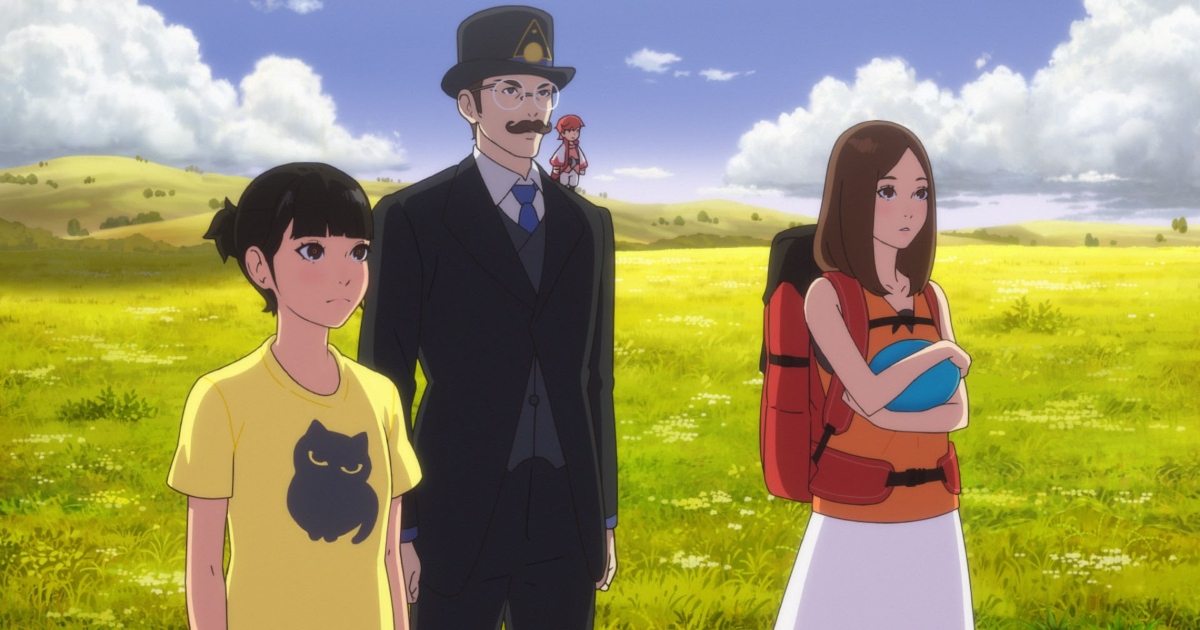 One of the great aspects of each and every Fantasia International Film Festival, one of the many, is the festival's insistence on spreading appreciation for the world of animated film, particularly anime. Not only splitting it off into its own sidebar, but curating that sidebar with an inch of its life, a festival known primarily for its focus on genre cinema has become a haven for films attempting to elevate what's often described in more juvenile terms.
Among the ranks of this year's animated slate is one of the festival's more delightful pictures. Entitled The Wonderland (or Birthday Wonderland as the title card and Letterboxd would have one believe), the film comes from legendary anime director Keiichi Hara (of Miss Hokusai fame) and tells the story of Akane, a young girl caught in that moment as a teenager where little actually appeals to you. Sent to live with her aunt Chii, life is in a rather apathetic state for our faithful hero, that is until one day, seemingly out of thin air, appears a dapper and infuriatingly handsome alchemist named Mr. Hippocrates. As with any good fairytale, Akane's destiny is not that of a lost-at-sea youth, but of a great goddess, the Goddess of the Green Wind, with the future of the world as we know it in her hands.
An opulent, shockingly baroque piece of animation, The Wonderland is truly a sight to behold. Adapted from the 1988 children's book Strange Journey From The Basement Hara crafts a fascinating and lavish film, which is high on craft and even higher on action and energy. Hara is one of today's giants with regards to animation filmmaking, and while his previous film Hokusai may be more ambitious or at least more captivating thematically, The Wonderland sees him at the very height of his aesthetic powers. Colors pop off the screen at an almost assaultive pace, with influences ranging from the Mad Max films to early Miyazaki playing out not as derivative but as simple starting points for a film of grand scope. At nearly two hours, the film could easily run a bit long or feel a tad bloated, but in actuality it feels incredibly propulsive and with an aesthetic eye like the one Hara has the film plays as a simple, elevated fairy tale that will easily be a smash once it makes it to the public sphere.
That said, the film's a touch frustrating. Beyond it's gorgeous visuals, there's little to truly chew on. The narrative itself is compelling enough on a nuts-and-bolts level, as an old-fashioned fairy tale is usually hard to make void of any import, but at nearly two hours it feels too long and not long enough. Environmentalism is very much on the film's mind, but is muddled under the weight of the grandiose fairy tale narrative and never quite clicks into place within the larger whole structurally. Lacking a larger sense of cohesion, The Wonderland ultimately plays out as a gorgeous yet oddly asymmetrical film that will surely be a hit with crowds come its theatrical debut but may become one of Hara's more forgettable pictures.