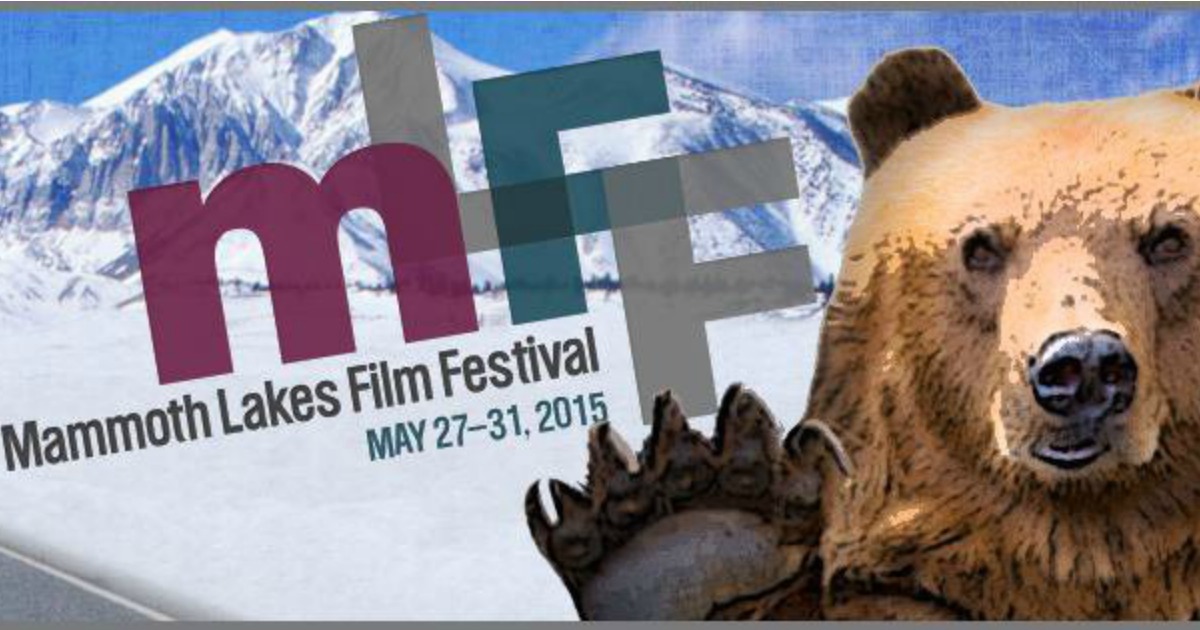 Sundance. Berlin. Tribeca. Cannes. Venice. Toronto. New York. Once saved for occasional weeks out of any given year, "film festival season" has now become a year-long event. Be it the aforementioned biggest of the big, or the ever growing slate of must-attend smaller festivals like Hot Docs, True/False, Stanley or Telluride, film festivals are cropping up across the globe.
But very few of them are set against a beautiful landscape quite as glorious as the Mammoth Lakes region of California.
Marking their debut this year, the Mammoth Lakes Film Festival will launch their inaugural lineup this week, with a hotly discussed documentary from Alex Gibney leading the way.
Gibney's Steve Jobs: The Man In The Machine will open the festival this Wednesday. "We are blessed to have gotten such a strong lineup this year," says Shira Dubrovner, founder of the festival. She, along with veteran programmer Paul Sbrizzi have gathered an "amazing program," one that they feel very honored to be showing off this year. "Usually getting this type of collection of films takes a lot of fighting. But we were blessed to see the outpouring of support from the area, and with names like RED and Panavision coming in and offering grants to competition winners, all it took was some hard work by our staff to get these fantastic films."
RED DIGITAL CINEMA and Panavision will in fact be offering winners of the documentary and narrative competitions some intriguing prizes. RED, spearheading the documentary competition which is featuring the superb festival darling Chinese Mayor, will give the competition winner a $20,000 camera package, with Panavision's narrative winner getting a grant worth $10,000 for the team's next film. Also, such Hollywood heavyweights as Academy-Award nominated producer Andrew Lazar (American Sniper), and producer Allison Amon (The Queen of Versailles) will be judging the films as well.
But what separates this festival from any other weekend long excursion into the independent film scene? "Mammoth Lakes is a truly glorious and inspirational backdrop," says Dubrovner. A day's drive (five hours, roughly) north of California, and just thirty minutes south of Yosemite National Park, Mammoth Lakes is a burgeoning village that is built on their support for the arts. "The area really likes to focus on things like arts and higher education. There's a community college here, and their student housing will house our guests this weekend, and it has always been supportive of filmmakers and live theater artists."
What about the films? With Gibney's new documentary leading the way, there is also the intriguingly off beat Jiyoung Lee film, Female Pervert, Steven Richter's stunning Birds Of Neptune, and one of the most talked about films at the festival, Ale Paschoalini's Asco. On the documentary side, Dying To Know from director Gay Dillingham is the film this writer is most intrigued by, and Autism In Love sounds like it may steal the festival.
Set against one of the country's most beautiful landscapes, this festival (which is part of the non-profit Mammoth Lakes Foundation founded by Dave McCoy, who will be turning 100 this very August) stands to be a future must-attend for any cinephile. For more information head to their website, and check out the full slate of films below.
---
CURRENT FILM SLATE BELOW
OPENING NIGHT FILM
Steve Jobs: The Man in the Machine (USA) – Director: Alex Gibney
Steve Jobs' image was ubiquitous, but who was the man on the stage? From Oscar-winning director Alex Gibney, 'Steve Jobs: The Man in the Machine' is a critical examination of Jobs who was at once revered as an iconoclastic genius and a barbed-tongued tyrant. A candid look at his legacy, the film is evocative and nuanced.
NARRATIVE FEATURES PROGRAM
Asco (Brazil) – Director: Ale Paschoalini
Utilizing limited dialogue and unique camera work, this accessible film explores themes of love and revenge in a fantastical and surreal manner.  Arty, it has an intense, surreal and comic emotional thrust that engages the viewer as together we experience the poisonous destruction of a broken heart.
Birds of Neptune (USA) – Director: Steven Richter
A sexy drama around two vulnerable sisters, living in their deceased parents' home in Portland (shot on location).  A smooth-talking young man begins an affair with one of the sisters, only to then move in on the other sister.  A teenage neighbor feels he has to step in to protect the two beautiful sisters from the interloper and themselves.
Diamond Tongues (Canada) – Director: Brian Robertson, Pavan Moondi
Edith Welland is an actress. Things haven't been going very well. When her ex-boyfriend becomes an actor on a whim and almost immediately books a leading role, Edith decides if she's going to get ahead, she'll need to get ruthless.
Fantasticherie di un Passeggiatore Solitario – Reveries of a Solitary Stroller (Italy)  – Director: Paolo Gaudio
A combination live-action and animation tale of a 20ish pair of friends, who discover a mysterious manuscript in a library. Together the couple head out on a fantastical and magical adventure to discover its origin, and find they are more than friends in the process.  The amazing visuals, in the vein of Terry Gilliam, dazzle the eye.
Female Pervert (USA) –  Director: Jiyoung Lee
In this quirky, slightly perverted tragi-comic tale, one attractive young woman's perverse sexual fantasies interfere with her ability to have a real relationship. (Mature)
The Incredible Adventure of Jojo (and his annoying sister Avila) (USA) – Director: Brian Schmidt;
When young Jojo is thrown into the woods and forced save his little sister, he also learns to get along with her in this adventure tale filled with ravenous wolves, raging rivers, and a crafty old hobo. It's about life and love being a grand adventure, and how you can squeeze one more person into it, even if it's your annoying little baby sister.
Proud Citizen (USA)- Director: Thomas Southerland
After winning second place in a play writing contest, a Bulgarian woman travels to small town Kentucky for the premiere of her play. Expecting southern hospitality, she instead finds an America full of dichotomy in this funny, heartwarming and sometimes heartbreaking meditation on the comfort (and discomfort) of strangers. (B/W)
They Look Like People (USA) – Director: Perry Blackshear
Suspecting that those around him are actually malevolent shape-shifters, a troubled young man questions whether to protect his only friend from an impending war, or from himself.
DOCUMENTARY FEATURES PROGRAM
20 Years of Madness (USA) – Director: Jeremy Royce
When the eccentric cast of a mid-90s Public Access show in Detroit reunite after 20 years to make a new episode, they are forced to take a hard look at their lives and reconcile their teenage dreams with the realities of adulthood.
Autism in Love (USA) -Director: Matt Fuller
The story of four adults with autism spectrum disorders as they search for and manage love and relationships. Their stories, heartbreaking and brave, take audiences on a journey that urges them to question and reevaluate their own ideals of what it means to love and be loved. 
Cartel Land (USA) – Director: Matthew Heineman
With unprecedented access, This riveting, on-the-ground look at the journeys of two modern-day vigilante groups and their shared enemy – the murderous Mexican drug cartels.  CARTEL LAND is a chilling, visceral meditation on the breakdown of order and the blurry line between good and evil. 
The Chinese Mayor (China) – Director: Hao Zhou
Granted remarkable access to the daily business of a high-ranking mainland Chinese official, HaoZhou's "The Chinese Mayor" offers a fascinating verite portrait of the collision between progress, politics, corruption and citizens' rights in a rapidly changing People's Republic. This is the China that the authorities there don't want you to see.
The Cult of J. T. Leroy (USA) -Director: Marjorie Sturm
JT's life and death sprang open a Pandora's box of powerful questions about literature and culture, identity and celebrity, and the reality of the society we live in. A teen prostitute, addicted to heroin and infected with HIV, J.T. was encouraged by a therapist to write his life story–a bizarre tale that perplexes to this day.
Omo Child: The River and the Bush (USA) – Director: John Rowe
For generations people in the Omo Valley (southwest Ethiopia) believed some children are cursed and that these 'mingi' children must be killed. Lale Labuko, a young educated man decided one day he would stop this horrific practice. This beautiful film shot over a five year period follows Lale's journey to change an ancient practice.
Dying to Know (USA) – Director: Gay Dillingham
This intimate portrait celebrates two complex, controversial characters that shaped a generation. Two 1960's Harvard psychology professors began probing the edges of consciousness through experiments with psychedelics-Timothy Leary, the LSD guru and Richard Alpert. The film invites us into the future and the biggest mystery of all: death.
About Mammoth Lakes Film Festival
The Mammoth Lakes Film Festival, held in the scenic and majestic setting of Mammoth Lakes in the Eastern Sierra of California, brings together world-class cinema, new filmmaking talent, industry veterans, and audiences from around the world to celebrate films amidst the inspiring natural beauty of Mammoth Lakes. Our intent is to unlock the creative mind of the public by providing unique movie-going experiences and also  support emerging filmmakers with the opportunity to be inspired by our natural environment.
Mammoth Lakes Film Festival is proud to partner with sponsors who support the arts and emerging artists.
2015 Mammoth Lakes Film Festival Sponsors include, RED DIGITAL CINEMA (title sponsor), Panavision, Town of Mammoth Lakes, Mono County, Paul and Kathleen Rudder, Sierra Nevada Resort & Spa (preferred lodging partner), Mineral Wines, Mammoth Mountain Ski Area, Blue Moon, and Black Tie Ski Rentals.