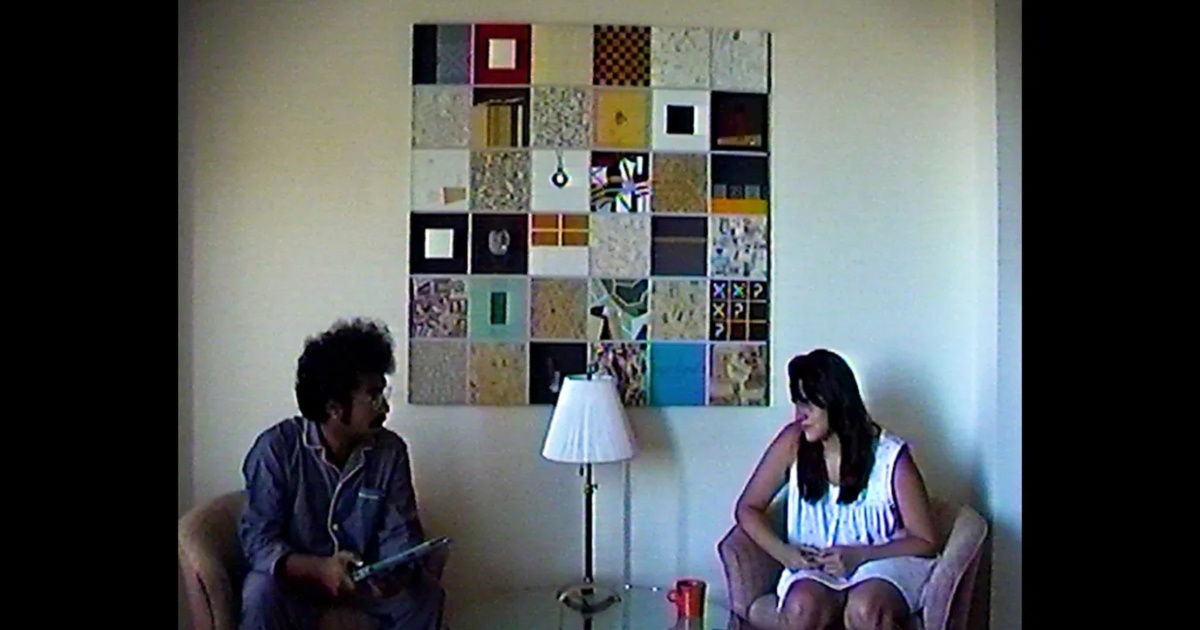 Returning to New York this week (March 15-19) is First Look, MoMI's "annual showcase for adventurous new cinema" and brings to audiences more than two dozen films both feature and short, fiction and non-fiction, all attempting to progress and experiment with the cinematic form. Here are a few highlights from this year's impressive lineup:
First up on this preview of First Look 2023 is one of the bigger discoveries of the series. Directed by Mary Helena Clark and Mike Gibisser, A Common Sequence is an incredible new essay picture that presents three distinct present-day scenarios that reveal the interwoven challenges lurking beneath the surface of our observable world. Apple orchards in Prossier, Washington are juxtaposed against a withering lake in Patzcuaro, Mexico and the lands of the Cheyenne River Sioux, all of which portray the constant battle between preservation and consumption that has become the norm in today's modern society.
Viewers watch as nuns and fishermen battle to keep a salamander from going extinct, apple pickers try to modernize their harvesting processes and an indigenous medical researcher fears that the commodification of ethnic DNA may lead to unforeseen issues with directors Clark and Gibisser envision a bleak future for humanity on earth, where shared resources are dwindling as rapidly and inconspicuously as coastlines. Clark and Gibisser prove to be more than competent storytellers, using their skillfully framed visuals and meticulously layered sounds to craft a film that's at once both intimate and also strangely cinematic. Often quite suspenseful, A Common Sequence is an essay film truly unlike any other.
Next up on this preview is one of my own personal favorite films of the festival, and also one of its more esoteric, if you will. Entitled Art Talent Show, the film invites viewers into the Academy of Arts in Prague, which over the span of a year can receive hundreds of applications from artists looking to join their ranks. Instead of highlighting this through the lens of those applying, directors Adela Komrzy and Tomas Bojar take a faculty perspective, telling the story of professors spread over their three studios as they navigate guiding young artists with increasingly progressive and provocative works.
Very much a fly-on-the-wall experience, the beauty of the film comes less from its admittedly impressive visual style and more from the nuanced and thoughtful portrayal of the generational battles that are taking place not just in the arts community, but in most modern institutions. The tension between generations here is palpable, and while it doesn't shy away from the more cringe-worthy moments that can come with any discussion of cultural norms or the necessity of art to challenge those, Art Talent Show is a startlingly mature and thought-provoking rumination on the purpose of art and what it means to challenge the establishment.
Next up is one of the more hotly talked about films on this list, particularly after it earned Special Jury Award honors at this year's International Film Festival Rotterdam in their Tiger Competition. New Strains comes from directors Artemis Shaw and Prashanth Kamalakanthan, who also star here as Kallia and Ram respectively, a couple on a romantic New York vacation at her uncle's Upper Manhattan apartment. However, when a pandemic decides to rain on their parade, the two find their vacation sinking into something completely different.
Shot gorgeously on Hi8 video, New Strains carries with it connective cinematic DNA ranging from the earliest days of "mumblecore" to the works of Godard, all while infusing the film with a startlingly spot-on portrait of life in isolation. The cinematography is genuinely breathtaking despite its modest roots, with Shaw and Kamalakanthan proving to be both engaging performers as well as accomplished visual storytellers. Think of it as screwball isolation cinema, with the film descending into a mania that feels only right following the world shutting down during the COVID-19 pandemic. It's also simply one of the festival's most beautiful and well-acted feature films, and clocking in at just shy of 80 minutes, this is bound to be one of the year's more talked about cinematic discoveries.
Finally, rounding out this preview of First Look 2023 is an astonishing piece of non-fiction filmmaking. Entitled The Taste of Mango, this film comes from director Chloe Abrahams, and finds the filmmaker quite literally in conversation with her mother, Rozana, all while diving head first into arenas of their relationship that she's previously left untouched. A film ostensibly about confronting familial trauma, The Taste of Mango becomes even more powerful once the discussion shifts to Chloe's grandmother, Jean, who is on a visit from their native Sri Lanka.
During this visit, even more questions are asked, particularly in how to best navigate the relationship between generations when there's so much pain and damage done between them. This is a beautifully tender and poetic multi-generational character study of sorts, beginning as something resembling a love letter to a mother from her child, and ultimately evolving into a gorgeously nuanced and textured family portrait. Mixing new footage with archival materials, Abraham's new documentary is an engrossing, human meditation on familial history and the power of reconciliation.