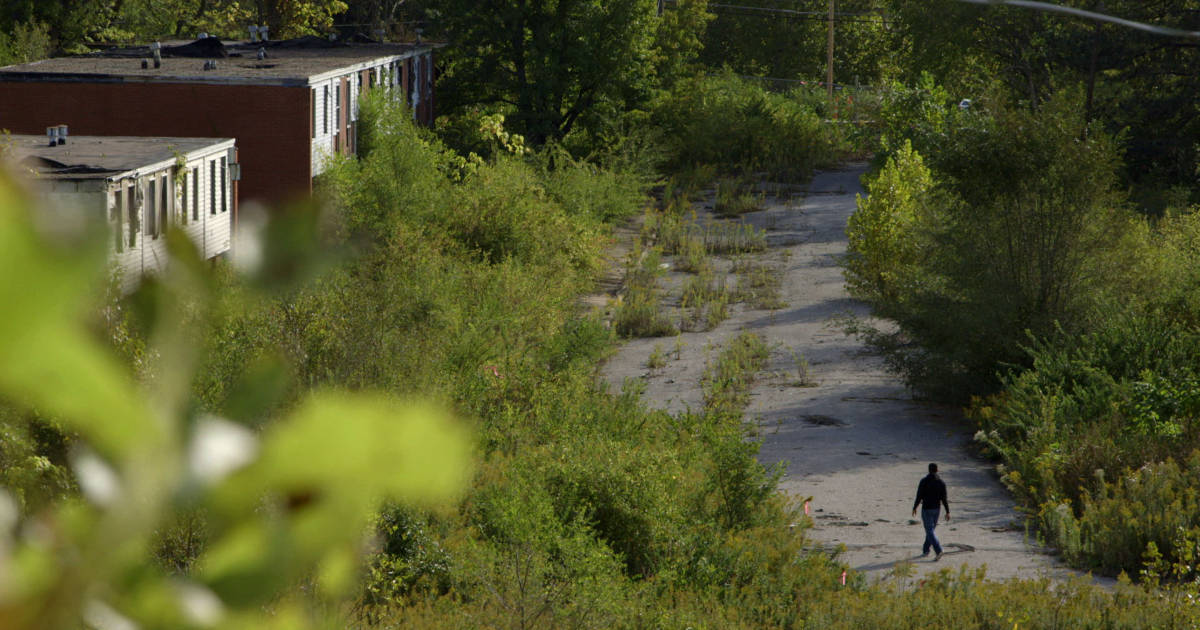 With Sundance in the rearview, one would think that between here and South By Southwest, the festival lineup is all but empty. However, that would be ignoring some of the year's most exciting film festivals and series. For example, documentary hounds would be wise to keep an eye on this year's Doc Fortnight series, an annual highlighting of the latest and greatest in boundary-pushing non-fiction and hybrid cinema. But a lot of these come from the more experimental/avant-garde film worlds, a landscape many may not know much about. Well, thankfully we dove headfirst into this year's incredible lineup, and come out the other side with five of the films that you simply cannot avoid.
5. Nakorn-Sawan
Starting off this list is the directorial debut of Puangsoi Akornsawang. Entitled Nakorn-Sawan, this hybrid docu-fiction tells the story of a young woman attempting to reconnect not just with her recently passed mother but the very place she once called home. Blending this fictional storyline with documentary footage from Akornsawang's own life, this briskly paced rumination on life, death, and one's relationship to whatever they call "home" is in a recent tradition of Thai cinema fascinated with memory both personally and broadly cultural. With CriterionCast-championed filmmaker Anocha Suwichakornpong aboard as a producer, this experimental documentary is a gorgeously rendered and profoundly moving slice of life on the periphery. Personal to an extent rarely seen even in purely non-fiction cinema, Nakorn-Sawan uses narrative experimentation to get to truths both incredibly specific and unshakably universal.
4. The Stranger: Notes on (self) Exile
Yet another experimental non-fiction film (this series is chock-a-block with them), Notes is a captivating meditation on place and one's relationship to the space they inhabit both personally and in the abstract. Drawing heavily from philosophical writings, director Javier Olivera crafts a film that can admittedly be described as "cold" given the source works it riffs on, but ruminates upon such thrilling topics that the clinical nature of its form never draws ire. At once deeply personal and oddly intellectual, Notes is a quiet documentary, a film that feels more like an entrancing lecture than a documentary you'll find in your local megaplex. As the world continues to close its borders to those on the outside of given boundaries, what it means for one to belong to a "place" is as important and provocative an idea as there is today, and this is as good a discussion around that very idea as you'll ever see.
3. Communion Los Angeles
Director Peter Bo Rappmund and Adam R. Levine's latest film takes the third spot here. At just a touch under 70 minutes, this journey from San Pedro to Pasadena is a deftly crafted tone poem about life in Los Angeles. Comparable not in content but in aspiration to a film like Los Angeles Plays Itself, this is a love letter to the metropolis told through a time lapse along 35 miles of the oldest freeway in California. Viewers watch as demographics change, landscapes change, classes change, all while seeing what connects them all. The sounds of the city play as the film's soundtrack, which, opposite the film's time-lapse photography, gives the documentary an oddly science-fiction sense of style and atmosphere. One of the few films here that are as interesting within their own context as well as questioning where these films belong in a spatial sense, Communion may be a more lively experience as an art installation, but as a theatrical experience it's still an absolute knockout
2. Land Mine
The number 2 spot goes to one of the many politically charged pictures showing during this year's Doc Fortnight. Directed by Tirtza Even, this film introduces to people, yes, but more so a three-story apartment building that the director used to call home. A portrait of turbulence in Jerusalem, the film flows from apartment to apartment, thrusting viewers into the lives of various tenants both young and old, past and present. A quiet, static documentary (until it very much isn't), the brief stylistic flourishes within the film only amplify the devastation felt throughout these lives. Much of the film feels in step with current non-fiction cinema, where there is a cavalcade of interviews yet its cross-section of life in this region as seen across a great deal of time is provocative and enlightening.
1.Where The Pavement Ends
Essential doesn't begin to describe this gutting masterpiece. The latest film from director Jane Gillooly, the film shines a light once again on the murder of Michael Brown, this time focusing both on the specifics surrounding that case from 2014, as well as broadly the story of race relations in America. Shining a light on Ferguson's neighboring town, Kinloch, the film uses both interviews as well as source materials both audible and visual to paint a devastating portrait of race, violence and prejudice. Culminating with an audio barrage that's as potent a thesis statement as any film among this lineup has, Where The Pavement Ends is a devastatingly political and thrillingly experimental meditation on a subject at the front of this country's mind. Showing once again that attitudes that were once believed to be out of date run rampant across this country to this day, Gillooly's film is a shattering work, and one of the many absolutely essential documentaries among this year's Doc Fortnight lineup.