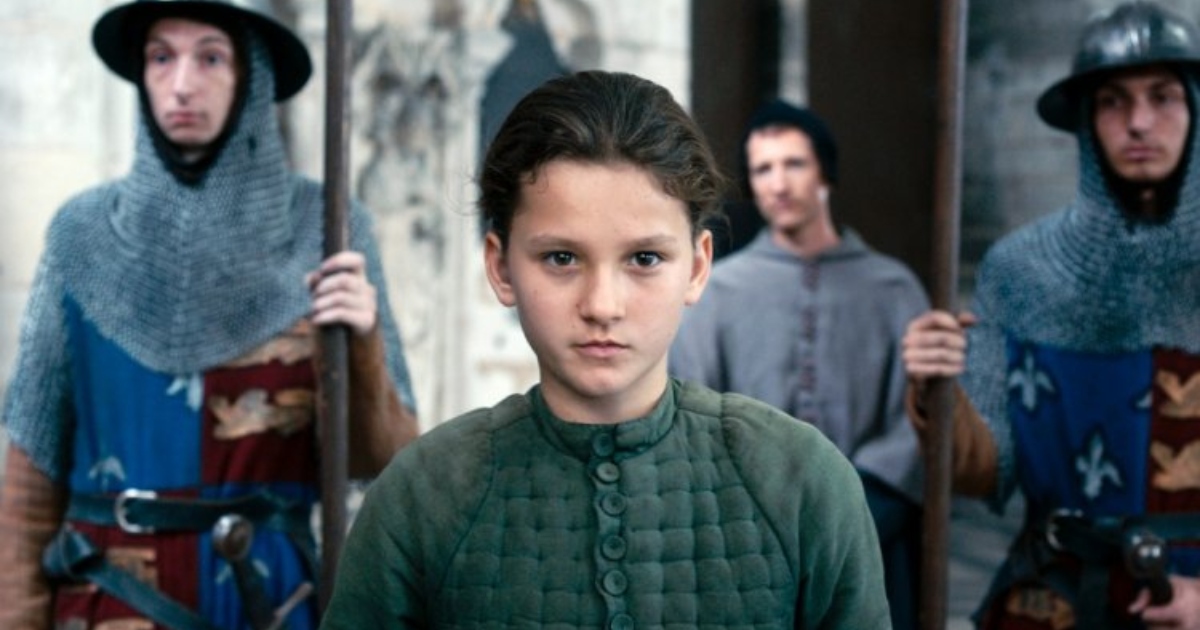 Now reaching its 25th Anniversary, the annual Rendez-Vous With French Cinema is set to begin on March 5 at New York's Film at Lincoln Center. Concluding on March 15, the festival/series features 22 films, ranging from Christophe Honore's incredibly On A Magical Night to the star-studden space thriller Proxima, from director Alice Winocour. Featuring films of all shapes and sizes, managing this type of festival can be a bit difficult. So once again we're here to help. Here are five films from this year's series that you must keep an eye out for.
5. The Truth
Leading the way in this year's preview of Rendez-vous With French Cinema 2020 is arguably the festival's most anticipated film. From director Hirokazo Kore-eda comes The Truth, a film that teams the beloved Palme d'Or winning auteur with two legendary French screen titans, Juliette Binoche and Catherine Deneuve. Pairing Binoche opposite Ethan Hawke as a married couple on vacation at the former's mother's house, where Deneuve's Fabienne becomes a catalyst for pent up resentment and familial strife that attempts to unravel the very unit itself. Kore-eda's film is incredibly well made, as per usual for the beloved filmmaker, a film of incredible humanity and intimacy despite its star-studded cast. The Truth is a powerful and unshakable rumination on aging and regret, a film that finds all three main performers at the very height of their powers.
4. Perfect Nanny
A film of an entirely different stripe, director Lucie Borleteau returns to Rendez-Vous with Perfect Nanny. Based on Leila Slimani's incredible, best-selling novel of the same name, Perfect Nanny tells the story of young parents Myriam and Paul (Leila Bekhti and Antoine Reinartz respectively) who are at their wits end trying to find a nanny to take care of their two young children. When they interview Louise (Karin Viard), everything seems to be on the up and up, until she slowly digs in her claws and becomes central to this household. As this deepening of the relationship goes forward, Lousie's actions become more and more strange and brash, until a final act that fully leans into the thriller tendencies of this narrative. Borleteau's direction is blunt and lacking any vanity, embracing the pulpy nature of this narrative and allowing each performance to breathe, particularly Viard's. Never once leaning into parody, Viard's performance is haunting and unforgettable, with little really known about Louise (at least compared to the book), making her actions feel all the more troubling and reprehensible.
3. Deerskin
Few filmmakers are quite as polarizing as Quentin Dupieux. Best known as the absurdist behind films like Reality and Rubber, Dupieux has become something of a cult object, a beloved figure among the Tim And Eric crowd. Toss in Oscar-winner Jean Dujardin, and you have the makings of a film that, on paper, should absolutely fall flat on its face. Instead, you have what is easily the director's most mature work, and the star's best performance. Deerskin finds Dujardin in the role of Georges, a brutish man who upon spending thousands of Euros on a deerskin jacket, begins to think himself a filmmaker. Coming into possession of a mini-DV camera as an added bonus of buying the jacket, he meets an editor (Adele Haenel), with the two attempting to make a makeshift feature with the jacket as a perverse muse figure. Still keeping with Dupieux's sense of surreal absurdism, Deerskin is, at just 77 minutes, a captivating rumination on masculinity and filmmaking that is both gorgeously shot and genuinely well acted. Dujardin's oafish lead is a thrill to watch, taking a deadpan approach to being a buffoon, and despite a meandering pace it never once overstays its welcome. Some top tier jokes in here too. A real revelation for the Dupieux skeptic.
2. Isadora's Children
Coming in at number 2 on this year's Rendez-Vous With French Cinema preview is one of the more radical works within the series. From director Damien Manivel comes Isadora's Children, a strange, almost docu-fiction-like drama drawing inspiration from Isadora Duncan's brilliant three-part dance piece Mother. Introducing viewers to a trio (or more a quartet given the film's almost Pedro Costa-like epilogue) of women directly facing this performance piece head on in their own ways. You have a choreographer trying to directly work with the piece as it stands (played brilliantly by Agathe Bonitzer), a teacher and a young student rehearsing for a performance and even an audience member who goes about her night unable to shake the experience of seeing the piece. Through these vignettes we see how, through art, all experiences can be connected, and through one piece of grief-stricken dance empathy, intimacy and humanity may be found. It's a gorgeously textured film, at times almost uncomfortably intimate, a film that spans generations and experiences while attempting to find power and beauty in art's ability to connect across boundaries. And yeah, the final set piece is an absolute gut-punch.
1. Joan of Arc
Finally, the festival's most hotly anticipated film, and also its best. Joan of Arc is cult filmmaker Bruno Dumont's follow-up to his brilliant Jeannette: The Childhood of Joan of Arc, and while it may not be as raucous as this previous rock musical, it's no less singular and ambitious. Lise Leplat Prudhomme stars as the iconic Joan, this time primarily focusing on her command of the French forces and ultimately her heresy trial that, for the most part, makes up the majority of this film's dense narrative. Musical set pieces are found here, yes, but not only do they feel far more sad (almost Radiohead-like), the film itself has a mournful atmosphere. A narrative that's been covered by legendary artists ranging from Dreyer to Rivette, Dumont draws directly from both auteurs (as well as Charles Peguy's beloved play), particularly in his use of close-ups and his interest in not just Joan's sacrifice but the bureaucracy that brought it to a head. Gorgeously shot and almost absurdly baroque in its design, Joan is a lamentation about bureaucracy and youth. Prudhomme is absolutely incredible here, taking the unstoppable Joan that we see in Dumont's previous film, and throwing her up against the immovable object that is The Church. It's a one of a kind motion picture.