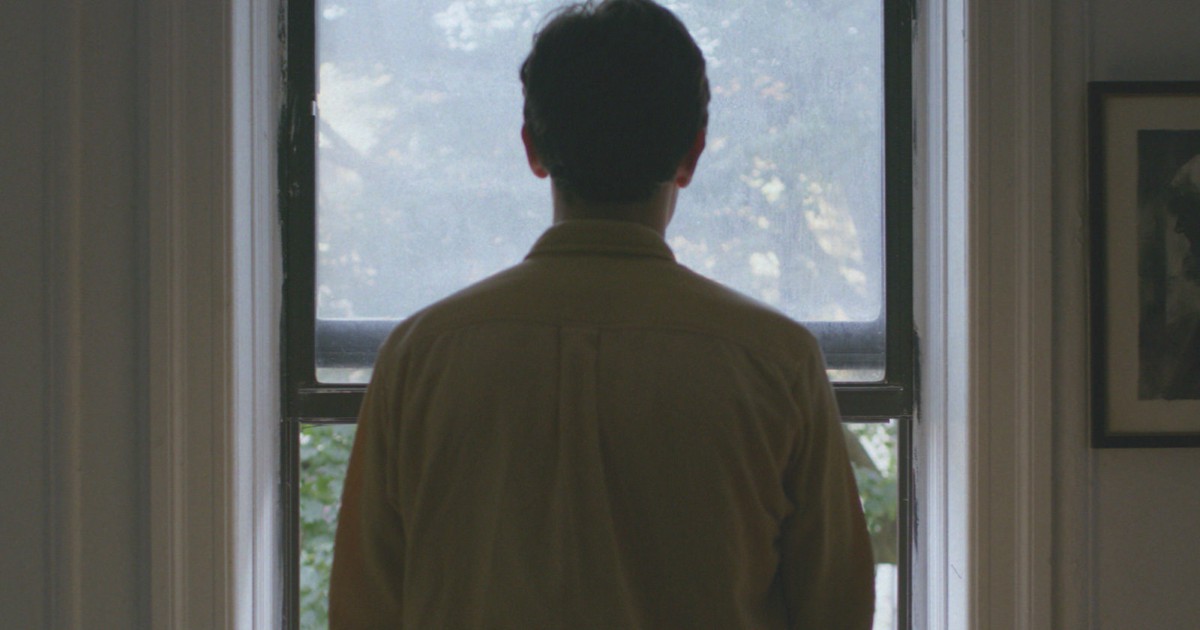 Every year, or at least for now the last 47, the New Directors/New Films series has seen the team of The Film Society Of Lincoln Center and The Museum of Modern Art join forces to bring to New York City the latest and greatest in up and coming filmmakers pushing boundaries across the globe. Be it devastating documentaries about small town American families or visionary works of avant garde cinema from regions rarely talked about in American cinemas, New Directors/New Films has been a launching pad here in the states for filmmakers like Rainer Werner Fassbinder, giving a broad reaching look at the voices pushing the filmic form forward from, in the case of this new iteration which begins on March 28, 29 countries across five different continents.
Opening this year's series is Steven Loveridge's documentary Matangi/Maya/M.I.A., a powerful look at the titular rap icon through her own video diaries. The film drew raves out of Sundance, winning its World Cinema Documentary Special Jury Prize, with fellow Sundance award-winner Hale County This Morning, This Evening playing as its closing night bookend. RaMell Ross' new film looks at life in the Hale County region in Alabama, through the eyes of several African American families, and is surely one of the festival's most talked about entries.
However, the meat of the festival offers up some genuine discoveries that will hopefully spark decades long careers for their creators. Here are five films you need to see from this year's New Directors/New Films series:
5. Scary Mother
First up on this list is the feature debut of Georgian filmmaker Ana Urushadze. Entitled Scary Mother, the film tells the story of Manana, who goes from loving wife and mother with aspirations of being a poet to something exponentially more and more dark as the film progresses. Led by an unparalleled performance from actress Nato Murvanidze, the film seems to be in conversation quite heavily with the works of filmmakers like David Lynch (specifically in the static nature of interior sequences and the use of sound and light in setting a specifically heightened atmosphere), telling this feverish meditation on not only a woman in crisis but more specifically the role of obsessive madness in the creation and formation of art. Very much a performance piece, don't let that give you any ideas of this being a formally limp work, as Urushadze's direction of the camera is just as inspired as her ability to draw career-making performances out of her actors. As the film progresses, the style matches the narrative in its descent into madness, shifting from moments of quiet realism into moments so soaked in neon red light that they seem to be ripped right out of the world of avant garde photography. It's maybe the most conventional narrative of the five films mentioned here, but where a less great film would make the central question of the picture that of the validity of the claims of madness around the lead character, Scary Mother not so much embraces that character's madness but uses them to dissect the role of madness in art and how the various modes of madness further increase others. It's a deftly nuanced picture that is both genuinely thrilling and formally surreal that it's one of the real discoveries from this year's series.
4. 3/4
Another film that sticks to narrative conventions more than most in this year's series yet finds deeply profound ways to subvert them and elevate the material is Illian Metev's sophomore effort and debut narrative fiction film 3/4. A relatively standard tale of a Bulgarian family as they face a future that sees them slowly pulling apart, Metev's film is steeped in a deep sense of realism both aesthetically and emotionally, looking at the relationship between an astrophysicist father and his two children during what is likely the last summer they'll spend in each other's company. Whereas most films of this ilk play into the familial strife and the melodrama of it all, Metev's picture is a small scale piece of work, playing up the mundane nature of everyday life and finding mammoth emotional resonance in the smallest of moments, the smallest of glances, gestures. The performances here are uniformly great, with each character getting their own moments of real humanity. They feel incredibly lived in, which aids heavily in the film's ability to play such minor emotional chords with such strength and volume. In the abstract nothing actually ultimately happens here, yet in turn everything within this specific universe happens over the span of the film's run time, with the final few moments packing such a powerful emotional punch that it'll be a hard film to shake.
3. Those Who Are Fine
From a family drama to a satire, third on this list is Cyril Schaublin's feature debut Those Who Are Fine. A bleak, pitch black comedy, Those Who Are Fine centers around a young call center worker who attempts to rope elderly people into a phone scam for a quick buck, ultimately inviting the viewer into the lives of these people on both ends of the swindle. The film making is static and incredibly dry, turning the Zurich architecture into an almost dystopian, science-fiction style setting for what is ultimately a story of how our humanity has become nothing but bank account numbers and wi-fi passwords. It's a gorgeously composed picture, one that does lean heavily on the rigid lines and antiseptic nature of Zurich but captures it in such a way as to turn the film into something almost surreal in nature. With people literally disappearing into voids in buildings, the relationship between people, one another, and the spaces they inhabit both literally and technologically turn Those Who Are Fine into a satire unlike any we've seen in ages.
2. Milla
Many films found within this year's ND/NF lineup made a stop at this year's Portland International Film Festival as well. Cocote and Ava made stops at this year's PIFF, as well as Winter Brothers which was a real highlight. However, one of the few films we missed at this year's PIFF is one of ND/NF 2018's very best films, Milla. Seven years after her debut Nana, Milla sees director Valerie Massadian return to the big screen with a moving story of a couple as the come of age under duress on the outskirts of society. With a release upcoming from Grasshopper Films, this is one of the handful of films here that are certainly bound to find an audience, and hopefully this story of a loving couple on the brink of parenthood will be one of the year's big arthouse surprises. Starring Severine Jonckeere as the titular lead and Luc Chessel as Leo, her long haired beau, the film is driven not only by a director at the peak of her artistic powers, but by two performances that are both incredibly quiet and yet profoundly moving. Everything here is conveyed not through typical melodrama cliches or maudlin monologues, but instead glances and gestures. Massadian's direction at first seems like it will be almost painterly, as we first see our lead couple in the throes of love, only to have that stylistic choice be entirely upended for something deeply naturalistic. There's nothing superficial about this film. Haunting in many ways, Milla is a breathlessly made film that's part tone poem and part realist meditation on motherhood in all its stages. Tones and moods shift here like tides rolling in and out, with the smallest of moments playing like orchestral crescendos, made all the more profound by Massadian's earnestness and sense of emotional realism. Jonckeere gives a career-making performance as well. Truly, it's likely the best single lead performance you'll see during this entire festival.
1. Notes on an Appearance
And finally, the film that not only this writer, but many who are covering this festival are raving strongest about. From director Ricky D'Ambrose comes Notes on an Appearance, a barely hour long masterpiece starring Bingham Bryant as a man who shockingly disappears after moving to Brooklyn and embedding himself within that city's art scene. Various friends of his dig through everything from notebooks to postcards penned by the man, hoping to find any information that could lead to his return. D'Ambrose has made his name in shorts, this marking his first feature, and while this isn't the lengthiest picture featured in this year's ND/NF lineup, it's certainly one of its most thought provoking. Part formal experiment and part statement of economic and intellectual malaise, this is a truly captivating piece of filmmaking. Think mid-career Godard or, more closely, recent films by directors like Angela Schanelec, Notes is a quiet film made of up vaguely connected stories of urban disconnection. Almost Bressonian in its use of sound and the close up, D'Ambrose's influences are of high film art, and his intellectual aspirations appear to be just as high. Arguably walking a line between true artistry and superficial pretension, Notes lands on the right side of that equation, becoming a truly thought provoking look at a sense of detachment that's only being felt by more and more people as technology tries to bring us closer and closer.