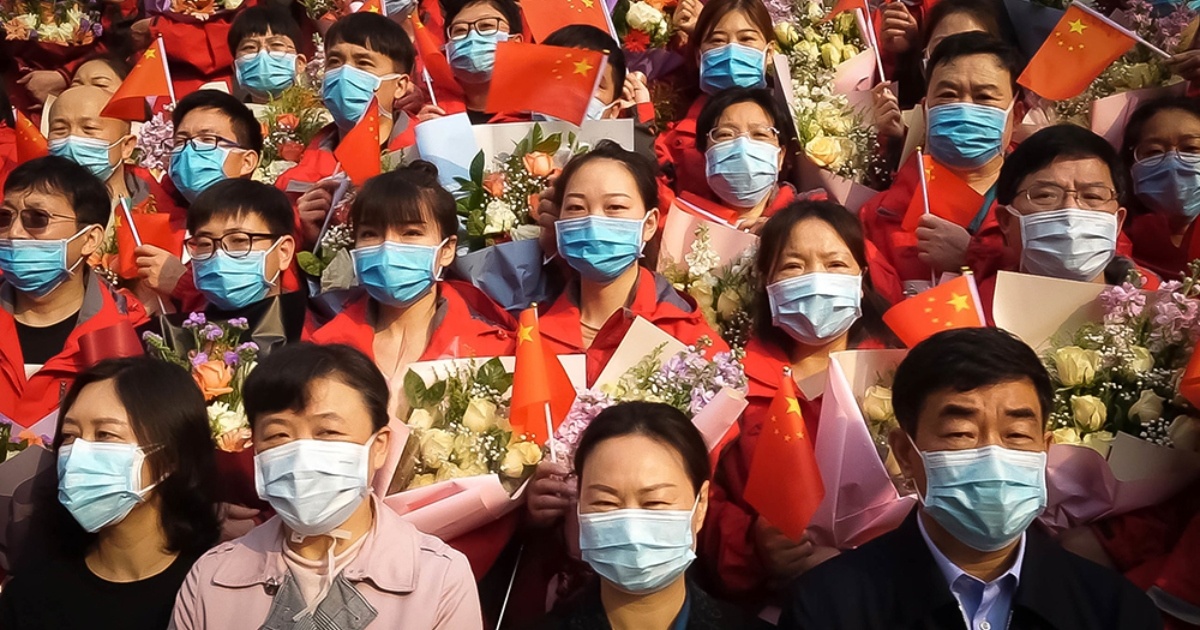 Despite being in its 32nd year, the Human Rights Watch Film Festival remains one of the great annual cinematic traditions that many people may very well not be aware of. A collaboration between Human Rights Watch, Film At Lincoln Center, The IFC Center and MUBI, HRWFF 2021 is not just a collection of form-pushing documentaries, but even more so a cross-section of politically radical and revolutionary works, films attempting to quite literally speak truth to power while telling engrossing stories about people standing up to atrocities the world over.
Launching this year's slate is its Opening Night film, the superlative Forget Me Not. While maybe not the festival's most formally inventive film, it is one of the most emotionally entrancing, as it tells the story of its director, Olivier Bernier, and his wife Hilda as they try to traverse the New York City public school system as their three-year-old son Emilio deals with a learning disability. Bernier's direction is startlingly intimate and thoughtful, navigating the waters of neo-autobiography with incredible texture and nuance. It's a film where the form is less the point than it is a vessel for best communicating a film with profound humanity.
Arguably the festival's most talked about film, Nanfu Wang's In The Same Breath will also bow as part of this year's HWRFF. Following up her brilliant One Child Nation, Nanfu Wang returns with this searing commentary on the COVID-19 pandemic, and the misinformation that swirled (and continues to do so) throughout the global crisis. Focusing on both the terrifying mishandling of the crisis by both the US and Chinese governments while also bringing to light the resilience of everyday people, healthcare workers and activists attempting to break through the nonsense. Releasing later this year as an HBO Documentary, In The Same Breath is likely going to be the festival's most widely seen feature, and rightly so. Wang is at the height of her power here, crafting a textured deconstruction of the governmental failures that turned the COVID-19 pandemic into a world-changing, 18-plus-month-long nightmare. Using first hand accounts captured by those on the ground in both China and the US this captivating piece of journalism is one of the essential texts of a still-raging pandemic, and a documentary of thrilling scope.
From pandemic to epidemic, Apart is the latest film from director Jennifer Redfearn and introduces viewers to three mothers as they attempt to re-enter the lives of their families after years of being separated. Viewers meet Tomika, Lydia and Amanda, three women dealing not just with life away from their families in prison, but their own struggles with the same opioids that have sent entire populations throughout this country into a tailspin. However, viewers also meet Malika, an advocate for these women who has launched a re-entry program that hopes to bring some semblance of normalcy to these lives and those of their families. A powerful portrait of human resilience, Apart is both a devastating conversation-starter about a prison system convicting women at double the rate of men and an opioid epidemic that threatens to ruin an entire class of Americans, all while having a backbone of hope thanks to the enthralling portraits painted by director Redfearn.
Finally, closing out the festival is Daughter of a Lost Bird, and is arguably the festival's most formally entrancing work. Directed by Brooke Pepion Swaney, Lost Bird tells the story of Kendra Mylnechuk Potter, who after discovering that she was not just adopted by a white family but actually was born of Native parentage, decides to encounter this family history head on. Serving as the narrative core for this emotionally captivating film, this personal story is simply a launching point for a larger conversation about a history of Native erasure done by the US government. Primarily focusing on the 1958 Indian Adoption Project, Lost Bird, is a gorgeously composed film, a film that shines a light not just on one woman's attempt to reconnect with her familial history but also of a nation who, for it's entire history, has tried to completely snuff out an entire population of people. It's at moments infuriating and emotionally devastating, and stands as one of this year's HWRFF highlights.
This year's festival runs May 19-27.