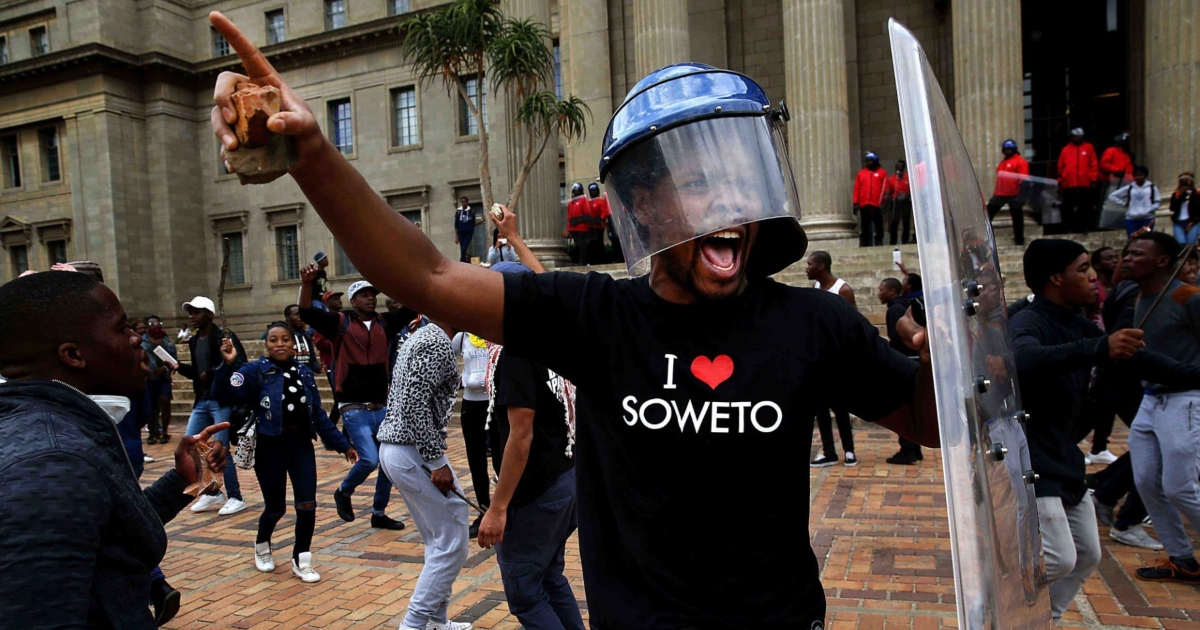 Open up any newspaper on any given day, and each headline will be best described as "here's another way in which we live in divisive times." Be it something as global as the rise of jingoism under the guise of "populism" that for some godforsaken reason doesn't seem to be slowing down or rightly dying off, or as specific as the fact that young people across the globe are being targeted and recruited by terrorist cells, human rights are being challenged across the globe on a daily basis. And if politicians won't speak for those without voices, the Human Rights Watch Film Festival is here to show that filmmakers will pick up the slack. Back once again for its 2019 series (its 30th year), The HRWFF 2019 begins on June 13 and will run until the 20th, and includes 13 feature documentaries and panel discussions that hope to shine a light on atrocities taking place in countries across the planet.
5. When We Walk
Starting off this year's preview of the Human Rights Watch Film Festival is the rarest of breeds. Not only do you rarely see a sequel to a documentary film, but they're even more rare when talking about your typical "issue" documentary. However, six years after his charming and moving When I Walk, director and activist Jason DaSilva returns with another look into life as a paraplegic, this time with an even more specific focus. Now a father and, as is revealed pretty early on in the picture, a newly divorced one at that, DaSilva's When We Walk is both a document of life as one's physical capabilities begin running out as well as one of a father unsure of what will ultimately become of his relationship with his child. Structured similarly to a film like Dear Zachary, When We Walk is quite literally a love letter to DaSilva's son, attempting to explain to him what has happened to his father and what type of life he's tried to build for him. It's a simply made, heartbreaking look at life in the face of disability that's occasionally angry but more often frustrated and endlessly full of empathy. It's a brisk and compelling piece of non-fiction filmmaking, a documentary that's a little light on style (the bursts of animation are, admittedly, quite charming) but boundless in its heart and humanity.
4. Accept The Call
Now, shifting gears almost entirely, from a heart-wrenching story of a father unsure of when he'll have to say goodbye to his child, to one of a father trying to figure out why his child decided to say so himself. Accept The Call is the latest documentary from director Eunice Lau, and is a rumination on a trend that's on a striking uptick throughout the world. The film introduces viewers to Yusuf Abdurahman, a Somalian refugee who, 25 years before the start of the film, fled his native country to better his life and that of his family. Landing in Minnesota, Yusuf sees his and his family's lives flourish, that is until the start of this documentary when it's revealed that his 19-year-old son Zacharia has been arrested by the FBI under suspicion that he's joined an ISIS cell. An alarming trend among youth across the globe, this documentary looks at the rise of terrorist cell recruitment among the younger populations of modern countries throughout the world, and through that lens discusses racism and prejudice that's done upon immigrant populations. A harrowing and deeply frustrated film, Accept The Call is an increasingly moving portrait that, through its profound intimacy, is able to speak to profound truths about broad issues that have shaped an entire generation of immigrants. It's a powerful, subtle and moving documentary.
3. Born in Evin
The next film in this year's HRWFF preview is one of the festival's most moving works. Entitled Born In Evin, director Maryam Zaree brings her new film to the HRWFF after winning awards and top tier notices out of this year's Berlinale. An autobiographical bit of non-fiction, Born In Evin draws its title from Zaree's own life, as a woman born in Iran's most notorious political prison known as Evin. With her parents thrown into the prison after the rise of Ayatollah Khomeini in 1979, she was given birth to inside the walls of the prison, yet knows very little of the circumstances that brought her parents to that point and even less about the broader context surrounding the entire generation that seemingly refuses to openly come to grips with their past. In an attempt to break those walls down, Zaree's film is a haunting and lyrical rumination on trauma and how generational coping. Profoundly personal, this film is an instance of one director's canny ability to turn deeply intimate storytelling into broad social anthropology of sorts, with Zaree's greatest attribute as a filmmaker being her ability to ask wide-reaching questions within incredibly specific contexts. Incredibly well made and expertly told, this first-hand account of one woman's search for the truth is one of the genuine discoveries out of this year's festival, and is as devastating a meditation on trauma and identity as seen yet in 2019. It's truly masterful filmmaking.
2. The Sweet Requiem
Shifting gears again, the next entry here is the rare fiction film to play at this primarily documentary film festival. One of two fiction films in the 2019 lineup, The Sweet Requiem is a shattering drama, a film from directors Ritu Sarin and Tenzing Sonam that tells the story of Dolkar, a young woman who, as a child fled from Tibet with her father, only to some 18 years later be sent on a search for the truth after encountering a man with deep seeded ties to her past. Sarin and Sonam are HRWFF staples with documentary films in both the 2006 and 2010 lineups, with a particular focus on the lives of Tibetan refugees, something again mined here. Requiem is a gorgeously crafted, well-shot thriller of sorts, showing a nuanced portrait of life as a refugee that's at once deeply moving and also incredibly tense and unsettling. The thriller storyline does take over in ways one isn't quite expecting given its placement here at this socially-focused documentary festival, yet what the filmmakers never lose sight of is the central focus of the film, which is that of the life of a generation in exile. It's a powerfully poetic film, one of lush photography and subtle direction, that is as tender as it is truly incisive, becoming at once a rather well-made genre picture and also an essential work of political fiction. A real gem.
1. Everything Must Fall
Finally, rounding out this year's list is one of the festival's most exciting films, making its US Premiere as part of the 2019 HRWFF lineup. Entitled Everything Must Fall, director Rehad Desai introduces viewers to a group of students going from simply bookworms to becoming activists after a series of South African universities begin to spike their tuition prices upward. At first a simple request to make the prices more affordable, this collection of vocal students quickly became bastions for a larger revolution built around a topic of much importance in today's political landscape, inclusion. Seen as a way to exclude minority groups and lower-income populations, this issue quickly spanned the entirety of the nation and is now the subject of one of 2019's most moving and powerful ruminations on revolution and bringing a voice to the voiceless. Admittedly heavily influenced by issue documentaries of its ilk, Everything Must Fall is elevated by a sense of scope that seems to reach far greater than just that of a single topic issue picture. Instead what Desai has done here has taken this small scale, specific story of students organizing around tuition issues and blown it out, if you will, into a wider tale of the power of organization in a political revolution. It's a captivating and engrossing work, one that will hopefully find a wider audience as it makes the theatrical/streaming rounds following this festival run.