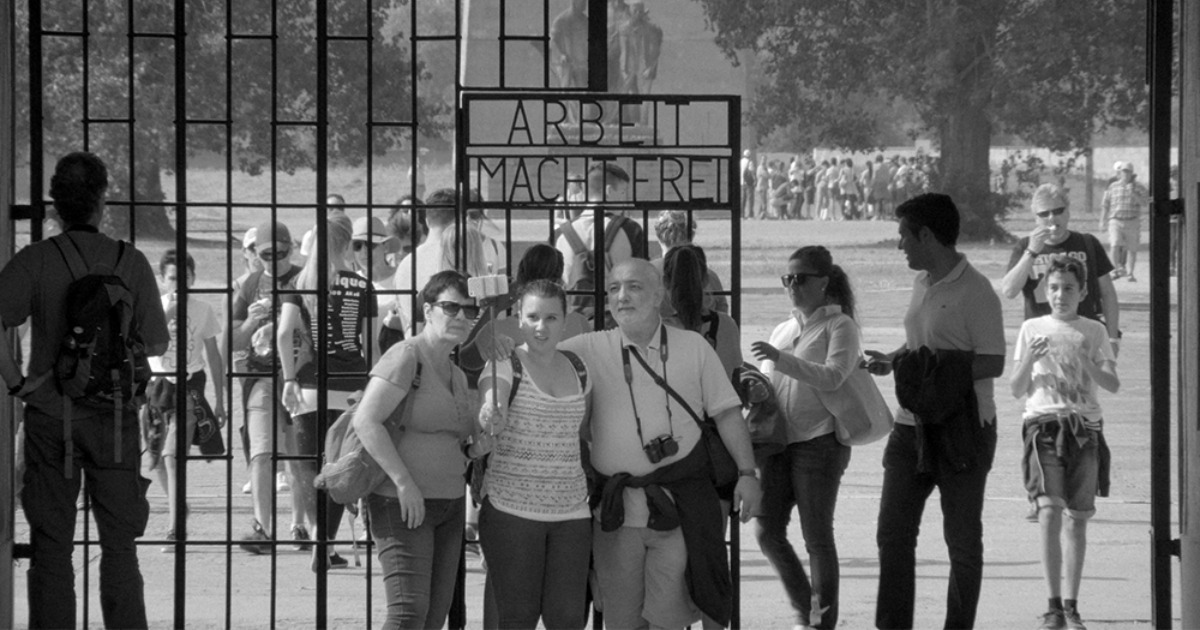 Throughout the year, film festivals pop up across the country highlighting everything from future Oscar nominees like Sundance or Toronto, to avant garde works that will likely make waves on the art scene, like Ann Arbor or Locarno. And that's no different for non-fiction cinema.
One of the most intriguing festivals looking at documentary cinema is now nearing its conclusion, and has brought to light some truly superlative pieces of work. At NYC's Museum of Modern Art, the museum's latest installment of their Doc Fortnight series is about to conclude, and has included some great documentaries both new and old.
Opening the festival is one of its greatest discoveries. Entitled Machines, the film marks its New York premiere as part of this series, and is the debut film from documentarian Rahul Jain. An Indian/German/Finnish co-production, Machines centers around a large textile factory in Gujarat, India and the people and machines who produce the product. Similar in its almost science-fiction style aesthetic as PIFF 2017 highlight Dead Slow Ahead, this is a far less challenging film than that experimental gem, but also has a far more humane core. Giving an actual voice to the people within the claustrophobic confines of the factory, the viewer at once sees the beauty they produce and the bleak conditions within which they do so. It's a briskly paced documentary and with a runtime of only 71 minutes, it's likely going to be one of the more beloved documentaries from this series.
On the retrospective front, Doc Fortnight 2017 will highlight the life and work of Bay Area auteur Emiko Omori. The series will feature a collection of her films, including the real highlight, the world premiere of her new short When Rabbit Left The Moon. A brief, 14 minute short built around excerpts and outtakes from her classic Rabbit In The Moon, the short is billed as a poem, more so a lament, about her family's internment in camps during WWII here in the states. Her 1999 feature will be included here in the retrospective as well, and despite being one of the truly great documentaries of the last 20-plus years, is a haunting meditation on systemic racism that's only becoming more prescient. A personal favorite? To Chris Marker, An Unsent Letter. Readily available on home video, far too great a number of people aren't familiar with this film, itself a beautiful and heartbreaking ode to one of Omori's fallen friends. A love letter to Marker and his canon, Letter is a beautifully made and eminently watchable piece of biographical non-fiction filmmaking.
Rounding out some of the highlights of this year's Doc Fortnight are a few favorites from the festival scene. Beloved filmmakers Sergei Loznitsa and Stanley Nelson both return with new films, looking at two vastly different aspects of world history. Loznitsa's latest, Austerlitz looks squarely at the Holocaust and modern society's relationship to it, through a film that consists primarily of static, observational shots at a former concentration camp. Now taking on hundreds of tourists daily, the camp is a microcosm of what Loznitsa sees as "Holocaust tourism," manifested in a shot of a tourist on the periphery wearing a shirt with the irony drenched "Cool Story, Bro" phrase written across the chest. It's a gorgeous black and white picture that is at once both quiet in its directorial voice and yet profound in its thematic resonance.
Nelson's film is quite different in aesthetic conceit, but no less alluring. Entitled Tell Them We Are Rising, the film looks at the history and current state of Historic Black Colleges and comes hot on the heels of arguably his best film, The Black Panthers: Vanguard Of The Revolution. Rising tells the story of education within the African American community from before the Civil War to today, in what looks like a classical-style talking head documentary. However, what makes the film so superlative is its inherent energy and magnetism. If there's one thing Nelson's filmography is chock full of, it is films that subvert the stagnant style of talking head documentary filmmaking by injecting lively title cards and animation or even using higher tempo scoring. His films, Rising included, are an example of just how much there's still left to mine out of the most classic of filmmaking styles.
Doc Fortnight concludes February 26.