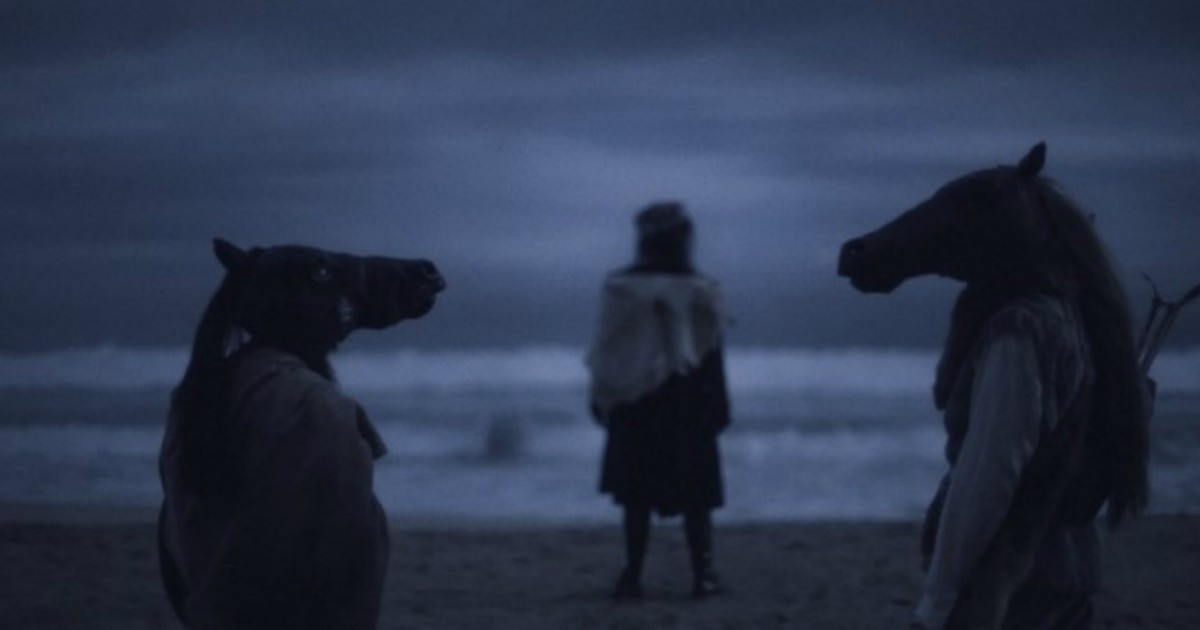 Only in its 3rd iteration, New York's Neighboring Scenes series has quickly become one of the most exciting bits of any year's film festival schedule. Focusing on modern Latin American cinema, NS teams The Film Society Of Lincoln Center and distributor Cinema Tropical, who join forces to highlight the latest and greatest in Latin American filmmaking, featuring films from countries like Bolivia and Chile, and the hottest films from places like Costa Rica and Cuba.
And among these films are some truly superb discoveries. Opening the festival is Anahi Berneri's Alanis, a gorgeous and haunting looking at life on the margins in Buenos Aires. The story of a young woman trying to do right by herself and child on the streets of Buenos Aires, Alanis is a captivating and deeply moving look at life as part of the culturally forgotten, and is a cementing of Berneri as one of the most exciting voices in Latin American cinema.
Maybe the most exciting, or at least esoteric, release among these titles is Niles Atallah's experimental and thrilling Rey. Almost a companion to a picture like Lisandro Alonso's Jauja, Rey is unlike anything else seen so far this year, let alone in context of this series. A telling of the story of Oreli-Antoine de Tounens, a Frenchman who in 1860 attempted to create an independent state for the people of Araucania, only to claim the position of king for himself, Rey is a nightmarish and hallucinatory period drama par excellence. Formally experimental, the film blends styles, genres and even formats, riffing on everything from historical documentaries you'd see in middle school history classes, or almost Quay Brothers-like surrealism. Itself a singular meditation on colonialism, Rey is a gorgeously composed picture that despite having jarring aesthetic digressions around every corner, never lets the viewer out of its grip. Always in control, Atallah takes inspiration from Tounens own life, giving the film an air of uncertainty, turning this into a deeply unsettling and surreal drama. Also, the final sequence will leave you gasping. It's really something special.
As formally audacious as Rey is, Julia Hernandez Cordon's Lightning Falls Behind feels audacious in its commitment to aesthetic verisimilitude. The story of two best friends Sole (Adriana Alvarez) and Ana (Natalia Arias) who discover something truly unforeseen in the trunk of a car, Lightning feels very much in lock step with the current wave of Latin American independent cinema, itself seemingly influenced by the type of films made by everyone from Richard Linklater or the Dardenne Brothers. Gorgeously photographed and centered around two utterly startling performances, Lightning is a film that is deceptively quiet, a film that's deceptively simple. Riffing on the slacker genre, Cordon has crafted a fluid and intimate look at two young women and their tenuous friendship, a film that's briskly paced and despite having the feel of a film far less entrancing, becomes by the end a film that's both deeply moving (the final shot is a doozy) and genuinely inspired aesthetically. Hazy like a summer night where the senses are at their highest, Lightning is a superlative drama.
However, these are just a few of the highlights of this festival. The Gold Beetle director Alejo Moguillansky returns with The Little Match Girl, a film that is at onces deceptively beautiful (the photography from Ines Duacastella is a revelation) and also dripping with heady references that will leave the intellectual set craving more. Mariana is a briskly paced, barely hour long look at the life of two smugglers on a journey from Colombia to Venezuela that feels influenced both by experimental narrative cinema and the burgeoning ethnographic documentary scene. And finally there will be a 20th anniversary screening of Bruno Stagnaro and Adrian Caetano's legendary Pizza, Beer and Cigarettes. A staple of New Argentine Cinema, the film is a hard to see picture that tells the story of two teens who try to make rich quick with a escalation of their criminal streaks. It's never looked better too, as it is now newly restored thanks to a collaboration between the Cinematheque and National Image Archive or Argentina and the Argentine Cinematographic Directors, making this one of the festival's must attend screenings.