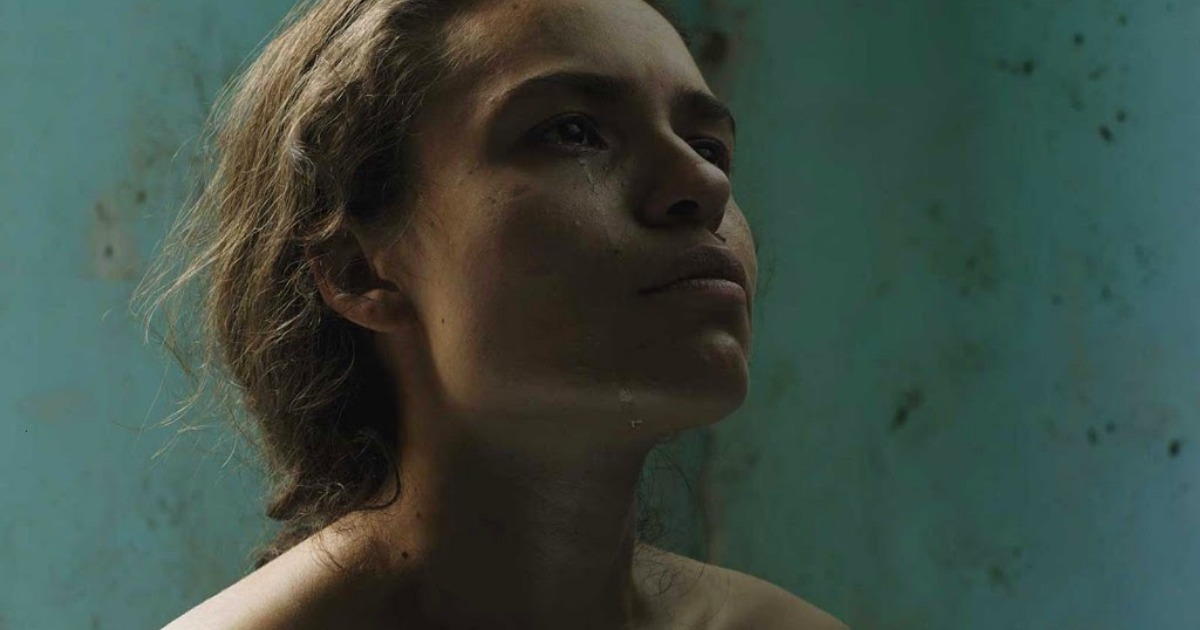 Latin American cinema is having a moment.
With the rise of highly acclaimed auteurs like Pablo Larrain, the last handful of years has seen a steady increase in awareness amongst the cinephile set with regards to the cinema of Latin America. However, 2017 looks to be a coming out party of sorts for a film scene that's routinely given cinema some of the most rewarding and exciting pieces of work.'
As Anthology Film Archives continue their premiere series with collaborator and boutique distributor Cinema Tropical, that brand is teaming up with yet another film collective for the second installment of the Neighboring Scenes film series.
Starting Thursday and running through January 31, Neighboring Scenes sees Cinema Tropical team with The Film Society Of Lincoln Center to bring some of the best films from Paraguay, Peru, The Dominican Republic, Chile, Mexico and various other countries to the big screen. Many seeing their North American or US premiere through this series, Neighboring Scenes is a profound look at the true singularity of Latin American film.
The series begins with the New York premiere of Joaquin del Paso's debut feature, Panamerican Machinery, a satire of sorts that looks at work conditions in Mexico City. Shot on expired film stock by first-time cinematographer Fredrik Olsson, the film blends classical slapstick comedy with dense satire into what feels like almost like a comedy from the Czech New Wave. Think The Fireman's Ball by way of Bunuel.
---
---
Closing out the series will be Lukas Rinner's latest film, A Decent Woman. A well established director amongst NY film intellectuals (Rinner's past work has played various festivals including New Directors/New Films), Rinner brings another comedy, this time something a bit more deadpan than its opening bookend. Telling the story of a maid who slowly unhinges the gated community she was sent to work within after being influenced by a radical nudist colony next door, the film is another potent satire. Focusing on a woman as she finds her own, complete, liberation, Decent Woman is gorgeously composed and has enough guts and teeth to find flaws in both the conservatives as well as the leftist colony that opposes it.
In between these two films are a handful of superlative features that show the great variety that is found within the Latin American cinema movement. For admirers of the "slow cinema" movement, a pair of films will satiate your appetite. In its New York premiere is Felipe Guerrero's Dark Animal a haunting look at three women and the village they watch be destroyed by invading troops. A quiet, unshakable look at the decades-spanning Civil War in Colombia, Animal is told through devastating tableaus that never shy away from the horrific trauma each character faces. Opposite that is La Ultima Tierra, the story of one man and his attempt to grieve after the death of an elderly woman. Opening on the lighting of a match, the film is soaked with warm, if barely existed light, allowing the viewer to be privy to the subsequent preparations made for the unnamed woman's cremation. Again, told through intimate tableaus, Tierra is a captivating 77 minutes that are soaked in symbolism, attempting to get at the core of life, death and mourning.
---
---
Fans of documentaries will have much to discussed, particularly Site Of Sites. Quite similar to a film like Fire At Sea aesthetically, Natalia Cabral and Oriol Estrada's latest film takes us inside a new Caribbean resort, as it's being created. A gorgeously made look at man and his relationship to the world around him, Site also gives the viewer an insight into a world of strict divides amongst class and race. Subtle in its depiction of its core themes, Site clocks in at just a pinch over an hour and is one of the greater discoveries of this entire series.
Finally, for those with more classical narrative interests, may I introduce you to Where I Grow Old. Cast with non-professional actors, Marilia Rocha's latest feature sees the director leave the world of documentary filmmaking yet never quite lose sight of her keen eye towards the human experience. A deft meditation on one's strive for belonging, Grow Old tells the story of two friends who reconnect in Brazil after years apart. Francisca longs to return to Portugal despite the country's economic woes, and her old friend Teresa brazenly accepts the freedom within modern Brazilian life. Told through primarily improvised dialogue, the looseness felt within each frame is a breath of fresh air for a narrative that's quite classical in its "fish out of water" conceit.
These and numerous other films will be running January 26-31, and more information is available here.