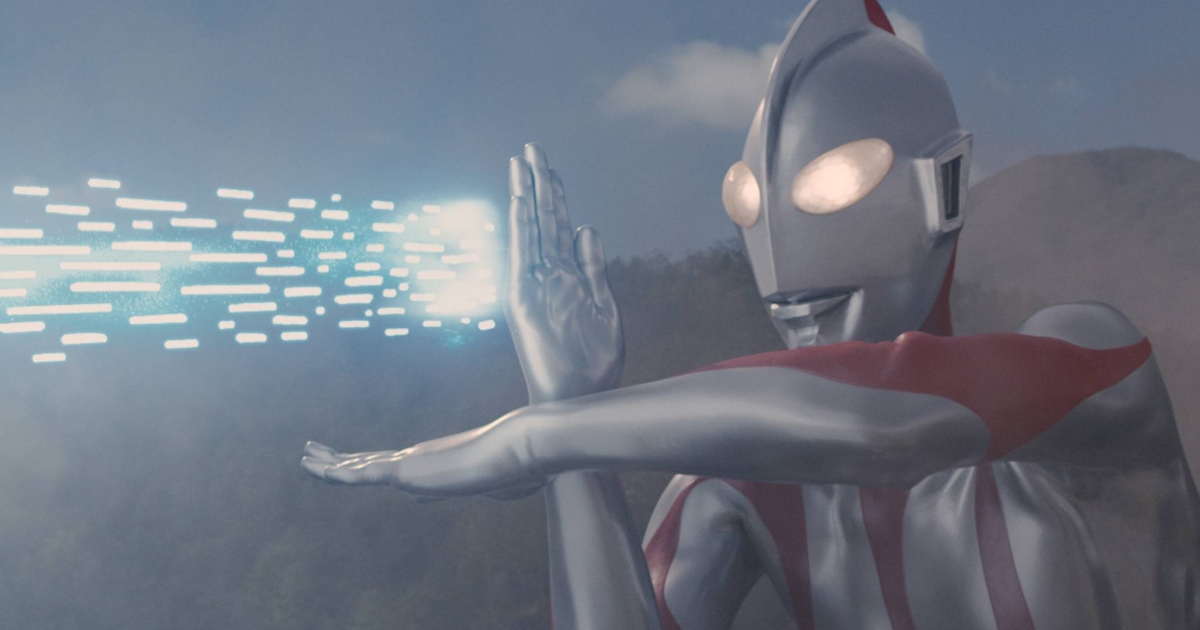 NYAFF is an annual cross-section of Asian cinema, put on by the New York Asian Film Foundation and Film At Lincoln Center. This year's festival runs from July 15-28 at FLC and July 28-31 at Asia Society. Here are a few highlights from this year's lineup. For tickets, head over to the NYAFF website.
5. Ox-Head Village
First up on this preview of this year's NYAFF comes the return of a beloved genre auteur. From director Takashi Shimizu, recipient of this year's NYAFF Star Asia Lifetime Achievement Award and director of, among other things, Ju-on, comes Ox-Head Village. The final entry in Shimizu's Village trilogy, Ox-Head stars Koki (daughter of Takuya Kimura) as Kannon, a high-school student who discovers that she bares a striking resemblance to one of three recently-missing students. After a video marking the last moments of the young girls lives goes viral, Kannon teams with her potential paramour to find out more about the disappearances. A surreal, often genuinely unsettling, mishmash of folk, found footage and otherworldly terror, Ox-Head Village is a thrilling horror picture, encompassing an equally tender and thoughtful coming of age tale. Perfectly modulating these tones and moods, Shimizu proves once again why he's a beloved figure among genre aficionados. Toss in a few solid performances and some fantastic, if unsettling, mythos surrounding the titular ox head, and you have one of the great horror films of 2022.
4. Intimate Strangers
Another film dealing with a missing person, Intimate Stranger takes a decidedly icier tone with its tale of mysterious disappearances. Rooted heavily in the post-2000 boom period in Asian horror, director Mayu Nakamura leaves behind documentary cinema, instead telling the story of Megumi, an overbearing, protective mother who meets and slowly draws closer to Yuji, a young man who has information surrounding the disappearance of her son. Starring Asuka Kurosawa and Fuju Kamio, Intimate Stranger is a profoundly unsubtle film, with the predatory nature of the narrative subverting expectations almost at every turn. The performances here are fantastic, but truthfully this is a directorial showcase, with Nakamura's camera embracing the uncertainty of a post-COVID world, juxtaposing the increasingly uneasy intimacy between the leads with a world of face masks and social distancing. Sound design is also a major player here, with the ambient sounds of Tokyo often heightening the inherent tension surrounding this psychological thriller. Maybe not the easiest of sits for this year's festival, but few films from NYAFF 2022 are as unsettling and engrossing as this.
3. Grown-Ups
Now for a relationship drama of a different ilk. Grown-Ups comes from director Takuya Kato, and stars Mai Kiryu and Kisetsu Fujiwara as Yumi and Naoya, a couple caught in an increasingly uneasy relationship. When Yumi tells Naoya that she's pregnant, the relationship becomes upended leading to increased volatility between the burgeoning lovers. At its core a film about modern relationships, the film marks the directorial debut of playwright Kato, which sees the film be rooted heavily in Kato's theater experience. Besides Yumi being a member of a theater group with aspirations much higher, the film carries with it a startling sense of intimacy, and the performances here are impressive in the modulation between the more arch moments of histrionics and the deeply intimate interchanges between the two lovers. Very much a film about love, communication and identity, Grown-Ups is an impressive debut from a filmmaker destined for something truly special.
2. Nothing Serious
Coming up in the silver position is arguably the most commercial film here on this list. Nothing Serious is another film about young love, this time more conventionally cinematic as viewers meet Woori, a young reporter who has been given the task of writing up a love column for a local newspaper. After matching with Ja-young on a dating app, the two hook up on New Years Day, an event that Woori writes about to much acclaim, despite not informing his partner of the piece. However, when the two begin falling for one another, the relationship takes turns that may be telegraphed from the very beginning, but also culminates in a film that's bewilderingly charming. Jeon Jong-seo and Son Sukku star opposite one another and their chemistry is other-worldly, playing perfectly off of one another in a narrative that feels ripped right out of classic storytelling. They give the film unexpected intimacy as well, with the real knockout scenes not being those of confrontation, but quiet contemplation that they share in the moments between the action. Its these small, seemingly dismissed conversations between two young people starting an affair that turns Nothing Serious into something noteworthy.
1.Shin Ultraman
Finally, rounding out this preview is maybe the most exciting action film of the year so far. From beloved auteur Shinji Higuchi comes Shin Ultraman, the director's fantastic follow-up to his world-renowned Shin Godzilla, and sees him reteam with Neon Genesis Evangelion scribe Hideaki Anno. Another reimagining of legendary Japanese IP, Shin Ultraman is the latest in the Ultraman series, which began in 1966, this time telling a sort of origin story for the titanic alien being. After Japan launches a government agency to respond to sudden spikes in Kaiju activity, the S-Class Species Suppression Protocol, the giant, silver alien being known as Ultraman arrives to destroy the rampaging monsters. However, SSSP officer Shinji Kaminaga is killed in the crossfire, with Ultraman secretly taking on his appearance. From there results one of the year's great action films, a gorgeously shot piece of science-fiction kaiju storytelling that takes a series of ace performances and embeds them within a world that's at once impressively modern while also glancing at the type of surrealism that made the original tokusatsu pictures so enthralling. A love letter to a bygone era of filmmaking, Higuchi's film is muscularly directed without feeling slavish to a certain aesthetic, breathing new life into yet another piece of seemingly stagnant IP. A one of a kind film, Shin Ultraman.