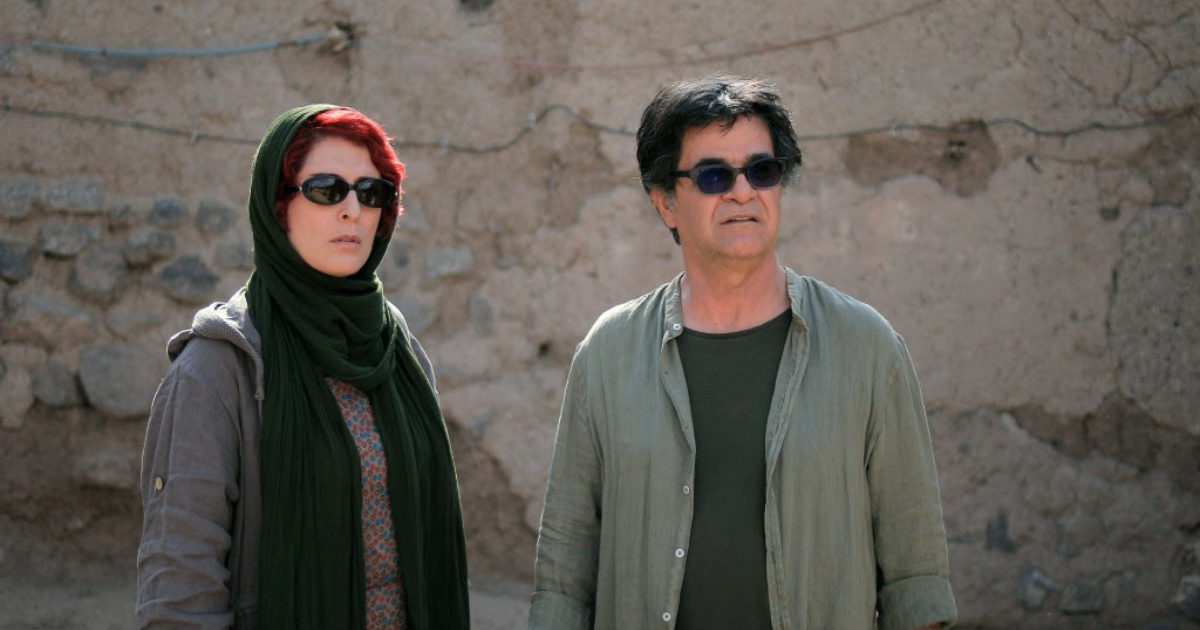 Now nearing a decade into a 20-year-long government-enforced ban on filmmaking, legendary Iranian auteur Jafar Panahi has brought to life four films, all of which have only added to his transcendent filmmaking legacy. Films like This Is Not A Film and Closed Curtain have become some of the most striking pieces of political rebellion theaters have seen this decade, and 2015's Taxi saw Panahi expand his view, albeit from the constraints of a claustrophobic taxi cab. However, 3 Faces, Panahi's latest work, is unlike anything the director has given the film world, maybe from his entire career writ large.
Expanding his view even more following Taxi, 3 Faces sees Panahi once again hopping in front of the camera as well, starring opposite beloved Iranian thespian Behnaz Jafari (both playing themselves in the film), but it doesn't begin there. Instead, the film opens on a startling scene, a jolting piece of cell phone video of a young woman asking Jafari to help her in the wake of her parents repealing a promise they made to let her go to a conservatory if she were to get engaged. Stating that she's going to kill herself now that she feels there's no reason to continue living this unfulfilled life, the film hints that she may have gone through with the act but since she went so far as to send this footage to the actress herself, the entire event feels otherworldly. From there the actress and her director take to the road with the hopes of saving and changing a young life on the brink of implosion.
This is a grotesquely simple summation of what is otherwise one of Panahi's most empathetic and nuanced works to date. Certainly his least constrained post-exile picture, 3 Faces is a rather bewilderingly mature and tender drama. About halfway through the film some truths are revealed that level much of the narrative tension, but instead of playing as a thriller like the opening scene may hint at, Panahi's has little interest in the singular plight of this young woman, instead using her troubling existence to wax philosophic about the plight of women in a world under the control of tradition and patriarchy. Panahi takes his viewers on a journey through rural northwest Iran and while coming into contact with people of all stocks, he unpacks a world that is warm and inviting, yet runs rigid under the guise of generations-old traditions that have made the lives of women utterly unlivable.
Panahi is a master filmmaker, there's no doubt about that. However, given the constraints placed upon him by his government, his recent films have felt decidedly more raw and urgent than even his greatest of pre-exile efforts. But 3 Faces feels exponentially more composed. Told through gorgeously wrought scenes of pure human connection, the photography here is rich and the direction subtle. The film clocks in at roughly 100 minutes, and while the main cause of narrative tension is all but solved come right near the middle of the film, what carries this to the finish line is both Panahi's emotionally textured storytelling and his assured and nuanced direction.
And he's also stayed a master director of actors. While himself proving to be a warm and lively talent in front of the camera, he allows Jafari room to really breath here, giving her reign to play into the emotion of this type of narrative. Their chemistry together is engaging and makes the road trip aspect of the film much more lively and even occasionally funny, and brings a sense of realism that makes the harsher emotions all the more potent. But really this is a crowning, mature achievement for Panahi as a director. Taking the road trip stylings of his previous film Taxi and expanding it into a film that attempts to not only tell the story of a young person unable to break free but that of a woman stuck in a cycle of generational undermining, 3 Faces is a gorgeously composed picture that concludes with one of 2018's most devastating sequences. Ending on a shot that will forever be burnt into the mind of the viewer, the film proves to be a mature and empathetic drama from one of cinema's great artists.