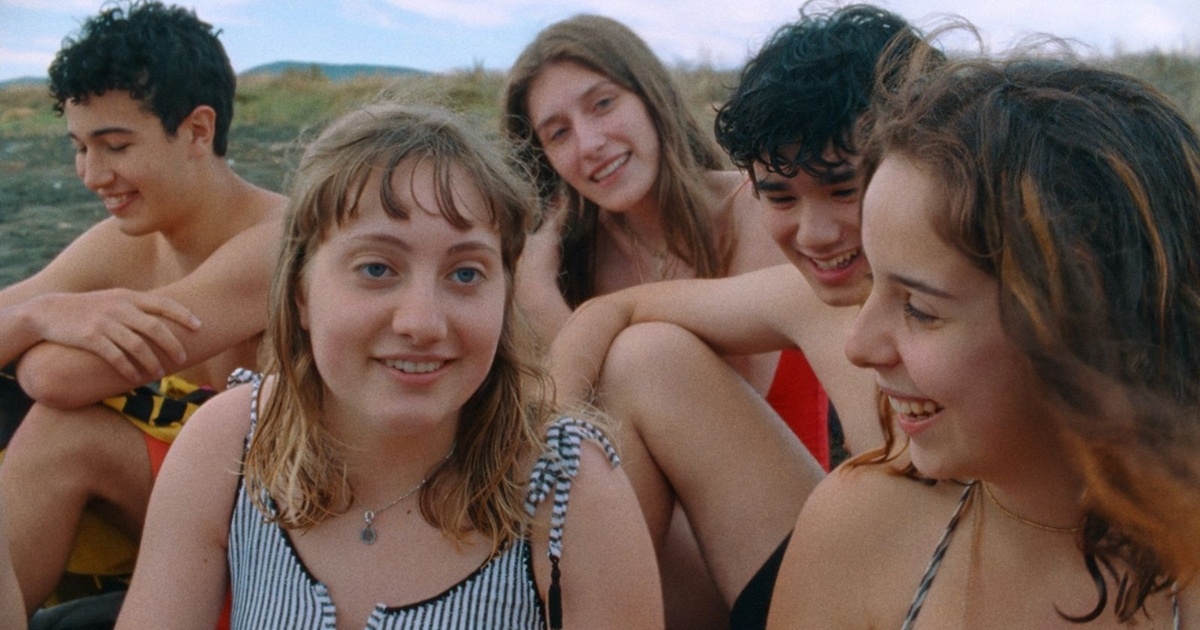 And now, the reason everyone comes to the New York Film Festival. As the festival rounds into form we finally dive into the main slate lineup, including some of the year's most hotly anticipated films from voices both new and storied.
Starting off this look at the NYFF 2021 Main Slate lineup is the latest work from one of world cinema's most fascinating voices. Directed by Synonyms helmer Nadav Lapid, Ahed's Knee is a marked change of pace for the filmmaker, this time taking a look at both one filmmaker's creative process as well as the grief surrounding the loss of family. The film follows a director played by Avshalom Pollak as he goes to a small desert town to present his latest film, only to meet a member of the local Ministry of Culture (played brilliantly by Nur Fibak) who confronts the filmmaker at almost every turn.
Itself made not long after the death of Lapid's own mother, who herself was an instrumental figure in his work acting as his editor for a large chunk of his career, Ahed's Knee is a searing piece of filmmaking, that feels as personal as it is confrontational. Say what you will about the "Male Filmmaker In Crisis" picture, but the power of the film comes less from one's boxing in by a hypocritical cultural bureaucracy and more from the damage clearly done by one man's selfishness and rage. Equal parts political and personal, no one comes out of the film smelling of roses, even less so Lapid himself. Abrasive in his direction and even more so in its characterization, Ahed's Knee is a volatile experiment in political filmmaking, a deeply felt rumination on one nation's increasing self censorship, and one man's increasing detachment from his homeland both literal and figurative.
Next up is another film from a beloved figure on the world cinema stage. Petite Maman is the latest film from beloved filmmaker Celine Sciamma, and marks a distinct change of pace for the Portrait of a Lady on Fire helmer. Returning back to the world of small, character-driven dramas, Petite Maman finds Sciamma leaving the 18th Century for a brisk, modern fable that tells the story of an eight-year-old girl and her response to a world-changing trauma. Following the loss of her grandmother, young Nelly begins helping her parents clean out her mother's childhood home, only to one day find her mother missing. In her stead is a young girl of a similar age to herself, with the two sparking a connection all their own.
At just 77 minutes, this stands as Sciamma's shortest feature, and yet may very well be one of her most fascinating and moving. Driven by a star-making performance from Jesephine Sanz, Petite Maman isn't sly in its flights of fancy and narrative experimentation. This is a coming of age fable that sets the viewer squarely side by side with the young heroine as she nears the precipice of something truly profound. Sciamma is one of the great writer/directors of our time, a filmmaker of profound intimacy and in this taut, unassuming rumination on loss and self-knowledge she doubles down, reverting to a moment in childhood where lives truly begin to awaken. Tender and humane, this is arguably the very best film of 2021.
And then there's one of the festival's most singular features. Speaking of revolution, the next film in this dispatch is one of 2021's most talked about form-pushing features, the animated documentary Flee. Directed by Jonas Poher Rasmussen, Flee introduces viewers to a man known to us as Amin Nawabi, who recounts his story of fleeing Afghanistan as a child which took him on a journey to the Denmark that he to this day calls home. Told through thrilling, often deeply moving animation, Rasmussen crafts a captivating picture, that uses different styles and aesthetics to properly pair with the various emotions at the heart of the film.
Manifesting most potently in a heart-stopping sequence involving black and white drawings, Flee is an engrossing film that finds its power not in the recounting of dates or events, instead embracing the freedom of animation to properly stage each narrative as to best reach the emotion at the core of the story being told. Art director Jess Nicholls puts in incredible work here, particularly in the modern day sequences which, despite being animated, feel almost more intimate and textured than if we were actually in the room with Amin and his partner. Childhood sequences are often told with rich, beautiful colors, setting a haunting contrast opposite the ever increasing stakes that Amin would find himself in. There's simply no other documentary quite like it seen yet this year.
Speaking of singular features, one of the more exciting discoveries of this year's NYFF, and the 2021 festival circuit writ-large is Neptune Frost. Billed as an afrofuturistic musical, Neptune Frost comes from the ever engrossing mind of one Saul Williams who, with co-director Anisia Uzeyman, craft a film that brings the strange and surreal back to the afrofuturist movement. Weaving together a narrative that spans the past, present and future of Rwanda, Neptune Frost tells the story of a hacker and a miner, and the revolutionary that they spawn. With gender fluidity, techno-revolution and the African diaspora clearly at the core of the film, Williams and Uzeyman have crafted a film of profound urgency and vitality, a work of science fiction that feels wholly unlike anything before it.
Paired in press notes opposite a quote from legendary Free Jazz pioneer Sun Ra, Neptune owes its greatest debt to afrofuturist works like the artist's partnership with director John Coney's 1974 films Space is the Place, particularly with its embracing of the technorganic aesthetic. Uzeyman's photography is Earth-shattering, embracing the archness of the narrative while never allowing for one moment of urgency to be lost. Cedric Mizero's production design is as radical as anything seen yet this year, and makes any blockbuster attempt at this type of narrative feel flat and entirely false. Toss in an incredible original score from Williams and you have an artistic statement that is at once incredibly assured and also bursting at the seams with revolutionary concepts.
Finally we head into the world of documentary features for Futura. Futura sees directors Pietro Marcello, Francesco Munzi and the incomparable Alice Rohrwacher team up for an alluring look at Italian youth culture. Shot on gorgeous, engrossing 16mm, the film spans ostensibly all of Italy, from villages to suburbs, giving young men and women the chance to speak out about hopes and desires, dreams and fears, and everything in between.
While the concept might seem simplistic, particularly when paired with a 110-minute runtime, the trio's first collaboration is nothing if not endlessly compelling. Ilya Sapeha's photography is maybe the biggest star here, giving a strangely timeless vibe to a tale of a very specific moment in history for a very specific generation. At a moment of global instability and insanity Futura is a thrilling cross section on the brink of a nation with its own tumultuous history, while focusing on the youth as they deal with everything from racism, money and sexuality.