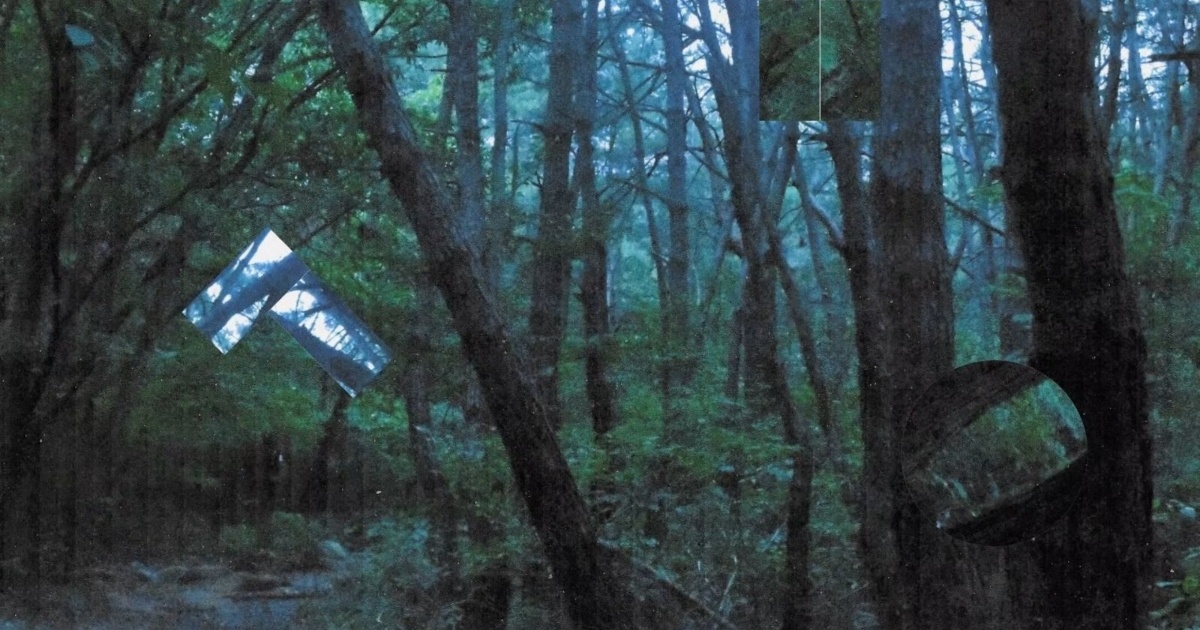 Next on our journey through the New York Film Festival's 2021 lineup we dive head first into a world not often talked about, even by the most outsider of film aficionados.
As part of the Currents section, the team behind NYFF 2021 have programmed a dense, expansive short films program, that sees dozens of shorts spread over a set of eight programs focusing on a wide range of topics. Seeing new films from directors ranging from Apichatpong Weerasethakul to Matias Pineiro, this year's shorts section is one of the festival's most entrancing and impressive segments.
The most exciting section of this series may be the seventh program, entitled New Sensations. Spearheading by Weerasethakul's Night Colonies, Sensations also plays home to a handful of the very best films not just in the shorts program, but in the NYFF lineup writ large. The highlight among them is, far and away, Shun Ikezoe's What Is It That You Said?. Ostensibly a film about the passing of time, Ikezoe's 20-ish minute short plays out as if it were ripped out of the mind of someone just waking up from a nightmare. Using time lapse footage, gorgeous photography and detached, mysterious correspondences about a dead pet, Ikezoe's latest film is a brazen experiment in storytelling that uses wicked sound design to give this tale of life and death both a surreal energy and a strange sense of urgency.
From that same section comes Allison Chhorn's brilliant Blind Body. Director of the essential, if oft-overlooked, Plastic House, Chhorn's latest once again returns to familial roots, looking at the life of her grandmother, Kim Nay. Using this brief glimpse into one woman's life to not only discuss things like the impermanence of life, memory and the passing of time, but also putting to celluloid another tale of life in Cambodia during Khmer reign. A loving, textured ode to a woman clearly important to the filmmaker, what makes this film so utterly transfixing is not simply the stakes clearly involved between director and subject, but the universality of one wanting to save memories that would, in any other circumstances, be lost to time. Manifesting Kim Nay's waning eyesight through hazy photography, Blind Body is one of the most tender and hauntingly powerful documentaries of this year.
One more highlight from the New Sensations lineup (seriously, every short in this program is a knockout), this time from director Kevin Jerome Everson. A beloved artist well known to purveyors of a certain strain of American cinema, Kevin Jerome Everson (or keverson as he's known in his end credits) returns to the director's chair for May June July, and stands as one of the shockingly increasing number of films dealing with the COVID-19 pandemic with actual nuance. More or less a dance film set during the summer of 2020, May June July is a fragmented, kinetic work of montage that's less interested in narrative than it is a concrete "vibe" if you will. Feeling very much in conversation with both his larger project and the project of other Black American filmmakers (the early films of Ephraim Asili very strongly feel connected to this film specifically), May June July is a film not just of profound joy but also revolution, placing things like protest chants opposite joyous roller skating. It's a one-of-a-kind experiment in juxtaposition that can only come from the mind of a filmmaker at the top of their game.
Next up, we head to the second program here in the shorts selection, Critical Mass. Best among the bunch here is one of the selection's more radical works, Do Not Circulate. Directed by Tiffany Sia, Do Not Circulate is, in many ways, the literal definition of an "essay film." Pairing archival footage of police attacking protestors in Hong Kong with an endless voiceover ruminating on everything from police brutality to the ideas of the supernatural in Chinese culture. Absolutely an example of a film best pitched to someone as "your mileage may vary," this startlingly dry, endlessly captivating deconstruction of footage that looks all too familiar nowadays is an essential, if maybe dry, piece of anthropological filmmaking.
Finally we go to Currents Program 3, Free Form, for one of the shorter films showing as part of the shorts selection, but also one of the most unshakeable. Personality Test comes from the mind of filmmaker Justin Jinsoo Kim, sending viewers on a walk through the woods, set to a woman responding to various questions from an online personality test. Told through voice over and inkjet print outs, Personality Test feels less like a deconstruction of modern psychology than it does narrative, blending together two seemingly innocuous things into something carrying with it a surreal, almost spectral energy. Memory and desire are clearly at the fore of the filmmaker's mind here, helping to heighten the near-Lynchian use of distorted image and sound. A film made to be seen on the biggest screen possible.