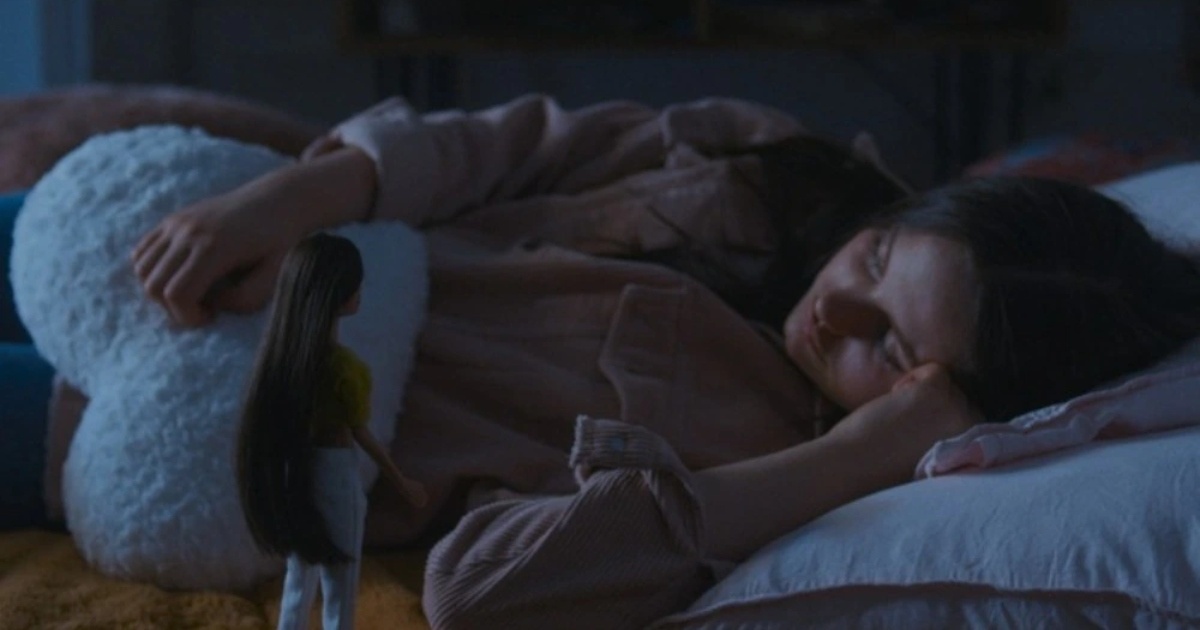 Starting off this year's dive into the New York Film Festival is a look at the section of the festival that's for "the real heads."
Despite going through some name changes over the years, what has become known as the Currents section of the festival is, in many cases, the most exciting and thought-provoking arm of NYFF. Home to the latest and greatest in groundbreaking, avant-garde cinema, Currents 2021 is no different. Here are five feature films from this year's lineup that you need to see:
5. Will-O'-The-Wisp
Starting off this year's preview of the always-exciting Currents lineup is one of the sidebar's more hotly anticipated films. From director Joao Pedro Rodrigues comes Will-O'-The-Wisp, a barely hour-long yarn about Alfredo, the King of Portugal as of the year 2069 (nice). While on his deathbed, Alfredo begins to recall a series of increasingly erotic encounters he experienced as a young, curly-haired future monarch.Ostensibly a queer sci-fantasy musical about lusty firemen, Rodrigues' latest is a punchy, briskly paced experiment in storytelling that's as horny for the male figure as it is avoiding environmental calamity. At its core is the love story between Alfredo (Mauro Costa) and fellow fireman Afonso (Andre Cabral), brought to vivid life by incredible cinematography and some rather impressive choreography from Madalena Xavier. Design work here is slight, with budget constraints clearly playing into the film's strangely surreal aesthetic.
As for the performances, they're uniformly captivating. Costa is a fascinating performer, with a specific type of screen presence that's quietly charming. His chemistry with Cabral is tactile, and their romance plays wonderfully opposite the otherworldly energy the film carries with it throughout it's paltry runtime. Very much a film about the impending climate collapse facing this very planet, the film may have the trappings of a comedy, but as with any good satire it's bite is just as impressive as its bark.
4. Slaughterhouses of Modernity
Next up is the latest film from one of world cinema's great philosophers. Slaughterhouses of Modernity comes from director Heinz Emigholz, and while that name may not mean much to most filmgoers, for those with an interest in the intersection between film and architecture few names spark more excitement. Emigholz's latest finds the director traversing three locales (Germany, Bolivia and Argentina), with the hopes of chronicling those areas relationships between art and architecture as well as the use of space speaks towards larger conversations about politics and political propaganda.
Primarily focusing on the use of municipal/communal space in these areas, Slaughterhouses of Modernity sees a handful of voices pop up, discussing things ranging from the politics of slaughterhouses in Argentine provinces to dissertations on the flooded locales of the form spa city of Epecuen, all with Emigholz's patented visual flourishes. Few filmmakers have been able to navigate the space between art and architecture as skillfully as the cult auteur, with this film in particular being one of his more emotionally stimulating. At just 80 minutes in length the film never overstays its welcome, and is able to be at once a thrilling experiment in cinematic architecture and also a politically charged artist statement about the relationship between city planning and capitalism. There is truly no other director working today quite like Heinz Emigholz.
3. Coma
Coming in at number three is the latest from a CriterionCast favorite. Bertrand Bonello returns with Coma, the director's lockdown picture. While that may, at first blush, sound insufferable (if it were any other director I would have skipped this myself), Bonello's film is wholly unlike anything else at NYFF 2022. Reteaming Bonello with his Zombi Child star Louise Labeque, the film tells the story of a teen girl who appears to live entirely by herself during the COVID-19 pandemic, as her real and imagined lives and experiences begin to intertwine.
Completely unlike anything Bonello's done before, Coma features everything from computer animation to surveillance footage, all blended together to tell the story of a mind unravelling from isolation. It also has something of a personal touch, with the film itself playing as a conversation between Bonello and his own teenage daughter. It's inarguably one of the more original pandemic pictures, and features a lead performance that really gives the film an emotional center to connect to. Bonello seems to take real joy in bringing to life the modern teen. From a maudlin melodrama between two dolls to a genuinely terrifying handheld exterior sequence, Bonello's film carries with it the same raw, unfocused and emotional energy that is found in one's youth, let alone one spent inside a small box on someone's Skype call. For a film as opulent as this, that emotional center is undoubtedly needed. Not every digression here works, but Bonello's dreamlike deconstruction of one young woman's pandemic experience is equal parts comic and existentially terrifying.
2. The Unstable Object II
Now this is my type of sequel. From director Daniel Eisenberg comes the follow-up to his 2005 film, The Unstable Object, The Unstable Object II. Ostensibly a collection of processes, The Unstable Object II thrusts viewers into three different places, all of which produce some sort of product or commodity. First there's a German prosthetics workshop, where viewers watch as a prosthetic limb is brought to life in something that resembles documentary cinema but feels strangely sci-fi. Next, viewers encounter a French workshop where custom gloves are made, with the final third of the film focusing on a jeans factory in Istanbul.
In each of these segments (vignettes is not the right word as the full film here is 204 minutes in length), director Eisenberg engages the viewer with similar questions, almost all of which are born not out of any direct line of questioning, but by a film where the duration is more or less the point. Well over three hours long, the film is an experiential work, using its duration to both embed the viewer within each of these worlds, and ask things ranging from workers rights and their experience to just what the market forces are that have made this item and these processes a requirement. We have moments of true, human transcendence like that of seeing a man begin jogging after getting fitted for a prosthetic leg, to the nightmarishly science-fiction experience of watching a mass production plant function. Each mode of production is examined with great depth and humanity, with the quiet, contemplative nature of its direction giving the film a decidedly anti-capitalist energy to the picture. Duration as political choice.
1. Queens of the Qing Dynasty
Rounding out this preview of NYFF 2022's Currents lineup isn't just one of the sidebar's most exciting films, it's also potentially one of the year's best. Entitled Queens of the Qing Dynasty, director Ashley McKenzie tells the story of an 18-year-old woman named Star (Sarah Walker), who befriends An (Ziyin Zheng) following a series of failed suicide attempts. The two spark quite a partnership, a friendship that sees the two grow increasingly closer thanks to their shared experiences as outsiders in their larger communities. However, this isn't a simple buddy comedy.
No, instead, viewers are given something far more interesting, far more surreal. A remarkably esoteric work, Queens sees director McKenzie riffing on names like Bresson through her use of full frames, close ups and audacious sound design, to craft a film that's wholly sensorial. There's everything from animation to virtual reality played with here, glancing towards McKenzie's ever-expanding cinematic language. The performances here are rich and layered, playing into the film's otherworldly energy without ever losing sight of the human core of the film, Star and An. Sarah Walker is particularly of note here, turning a character that could easily read as shrill or self-destructive and instead turning Star into a flesh and blood character, a young woman given a new lease on life thanks to a friendship that, thanks to the surreal narrative, sees her very own chemistry changed from this partnership. Inarguably one of 2022's most exciting and important films.