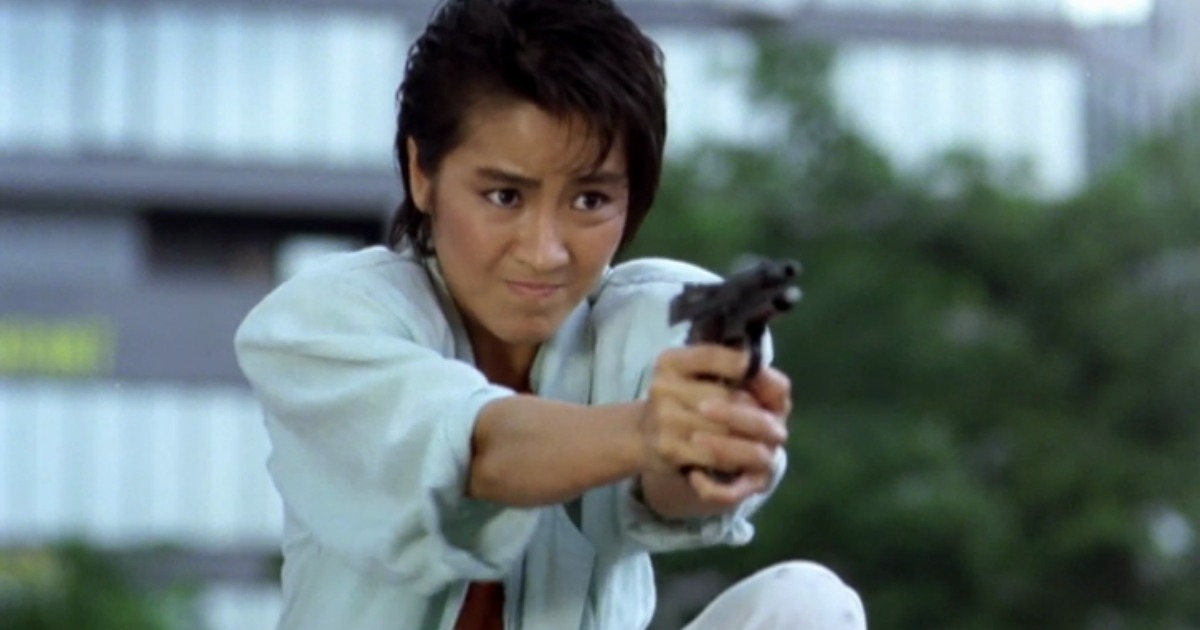 Few cinematic genres are more polarizing to audiences than that of kung-fu cinema. For those who the genre rubs the right way, these are some of the most exciting and captivating works of pure cinema (bodies interacting with one another through space and time) around, while its detractors frown sternly in the face of its arch choreography and B-movie storylines. However, thanks to The Metrograph and its ongoing Old School Kung Fu Fest (now in its seventh iteration under the leadership of the team at Subway Cinema), these films are finding not only a new home among critics but also new found context within film writ large.
This seventh installment is entitled Wonder Women Of The Martial Arts, or that's at least the festival's central theme, as this slate features only films that are led by female performers. Seven films are included here, led most notably by King Hu's three hour epic A Touch Of Zen. The film most widely known among this lineup and the one sure to catch the eye of most cinephiles, Hu's masterpiece is set to screen on Sunday, August 20 in glorious 35mm, which for a film as richly designed and photographed, makes this a must attend event. However, it's not the only film worth taking notice of.
Best known for its memeification across Hashtag Film Twitter, Corey Yuen's Yes, Madam is the most exciting addition here. Starring Michelle Yeoh and Cynthia Rothrock as two detectives who must team up to find a stolen micro-film, Madam features some of the lineup's most exciting and inventive action set pieces, particularly one set in a kitchen near the middle of the film. The plot is admittedly incredibly thin and ultimately itself forgettable, but what stands above the rest here are the captivating action scenes that walk that line between choreographed and natural perfectly. You never feel like you're watching two people truly fight, but it also never veers into the world of ballet. Think of it like the best pro-wrestling matches. For a moment you lose sight of its choreography, and yet it never tries to fool the viewer into buying into any sense of realism. Just top notch cinema, this film.
https://www.youtube.com/watch?v=PismjOA3x40
Another highlight here is Intimate Confessions of a Chinese Courtesan, a film that gives an impressionistic spin on the kung fu picture. Starring Lilly Ho, this feminist thriller tells the story of a young woman sold off to a brothel, only to learn the mysteries of kung fu allowing her to take revenge on those who have done and will do her wrong. Gorgeously composed, this Shaw Brothers film, shot in "Shaw Scope," is a thrilling piece of work, one that finds Yuen crafting a film that's at once a profoundly unsettling thriller and also a genuinely exciting action picture. The period design is luscious and vibrant, and the performances, particularly from Ho, are top notch.
Finally, a personal favorite of mine among this lineup is the Huang Feng film, 1972's Hapkido. Starring Angela Mao, Sammo Hung and Carter Wong, this film tells the story of a collection of Chinese students who use the Hapkido fighting style traditional to Korea to ward off a collection of Japanese imperialists. It's a simple story told simply, but when taken in context of this lineup more broadly, seeing this different fighting style is utterly enthralling. Not only is this cast chock full of legendary kung fu film performers (Mao and Hung particularly), but it is also maybe one of the lineup's most fun and entertaining works. Hell, there's even a "…more like Crapkido" joke for those looking for some real knee slappers.
This series runs at the Metrograph on August 18-20.