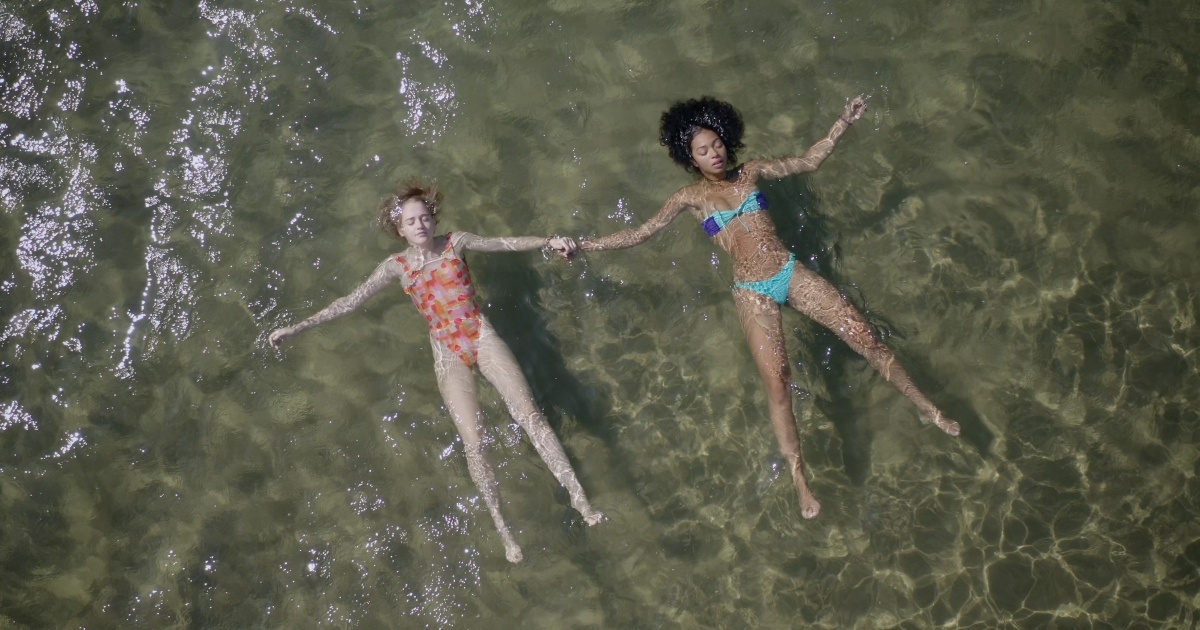 Throughout the history of film, Italian cinema has been at the forefront of some of the most fascinating movements in all motion pictures. Be it socio-political neo-realism or the equally boundary-pushing giallo, or even the genre-defining Spaghetti Western, Italian films have become some of the most influential and culturally important in the whole of film history. However, what with foreign language cinema being pushed further and further into the world of art houses and speciality cinemas, much of modern Italian cinema has gone rather under-appreciated.
That is unless you're privy to a festival like Open Roads: New Italian Cinema.
Entering its latest, virtual edition this week, Open Roads is the latest teaming of Film At Lincoln Center and Istituto Luce Cinecitta, and hopes to bring to light the latest and greatest in inventive, ground-breaking filmmaking from Italy.
Arguably the most talked about film of the bunch comes from the festival's best known creator, Pietro Marcello. Coming off of 2020's brilliant Martin Eden, Marcello takes to the world of non-fiction cinema to tell the story of Bolognese singer Lucio Dalla. Marcello's first documentary since 2011's The Silence of Pelesjan, For Lucio feels less like a change of pace for the director than some sort of spiritual extension of his previous masterpiece. Blending both interviews with Dalla's collaborators as well as archival footage of the man himself, the documentary is a formally entrancing rumination on postwar Italy as seen through one artist's own modernization. A personification of a nation in a moment of great evolution, Dalla's rise in the 1960's and 70s is a fascinating exploration of encroaching globalization and consumerism. Marcello's direction is propulsive and enveloping, turning what could be a rather esoteric work of historical scholarship into a powerful piece of political pop art.
From one of the more talked about films to one of the festival's biggest surprises. Sirley marks, unlike For Lucio, not a director's return to documentary but instead a documentarian's debut fiction feature. The film comes from director Elisa Amoruso, and is a work of auto-fiction that tells the story of a young girl's struggles as she tries to find a place in the world while facing oncoming adulthood. While the elevator pitch may seem a bit sterile (young woman deals with neglectful parents and a sort of "first love" all as young adulthood is staring them in the face), Sirley is a film born of a documentarian's eye, with Amoruso's camera being intimate while never exploitative. There's a kinetic vibrancy to the photography and the direction gives the young performers enough room to breathe without ever taking the viewer out of the experiential aesthetic. Emma Fasano is a revelation as the young lead, Nina, and her chemistry with Manon Bresch's titular Sirley is explosive at the very least. Both performances are profoundly nuanced and textured, with their core romance giving the film an unshakable urgency that pushes through the film's entire 94-minute runtime. It's an absolute knockout that's bound to find a passionate audience on [insert streaming service].
Finishing out this preview of Open Roads 2021 is possibly the festival's most enticing non-fiction discovery. The latest film from filmmaker Francesca Mazzoleni, Punta Sacra sends viewers to Ostia, a small town just south of Rome, located more specifically around the mouth of the Tiber river. Probably best known to outsiders as the place Pier Paolo Pasolini's body was found following his brutal murder, Ostia is seemingly a town lost to time. Little more than a series of illegally constructed homes built around a few hundred families, the town is finally facing their greatest challenge yet, modernity. With a real estate development on the horizon threatening their very lives, Mazzoleni captures these conversations with remarkable urgency and vitality. Feeling in conversation with films from directors like the Ross brothers or Chloe Zhao, Mazzoleni's latest is a fascinating work of anthropology, a properly engaging portrait of an outsider community fighting to stay alive amidst the oncoming destruction caused by capitalism. However, this is also a decidedly feminist work. Instead of embedding with the patriarchs of these households, Mazzoleni places the women in the fore, giving them the spotlight and placing their conversations and their daily ebbs and flows squarely at the center of this captivating piece of anthropological portraiture.

Open Roads: New Italian Cinema runs May 28-June 6.