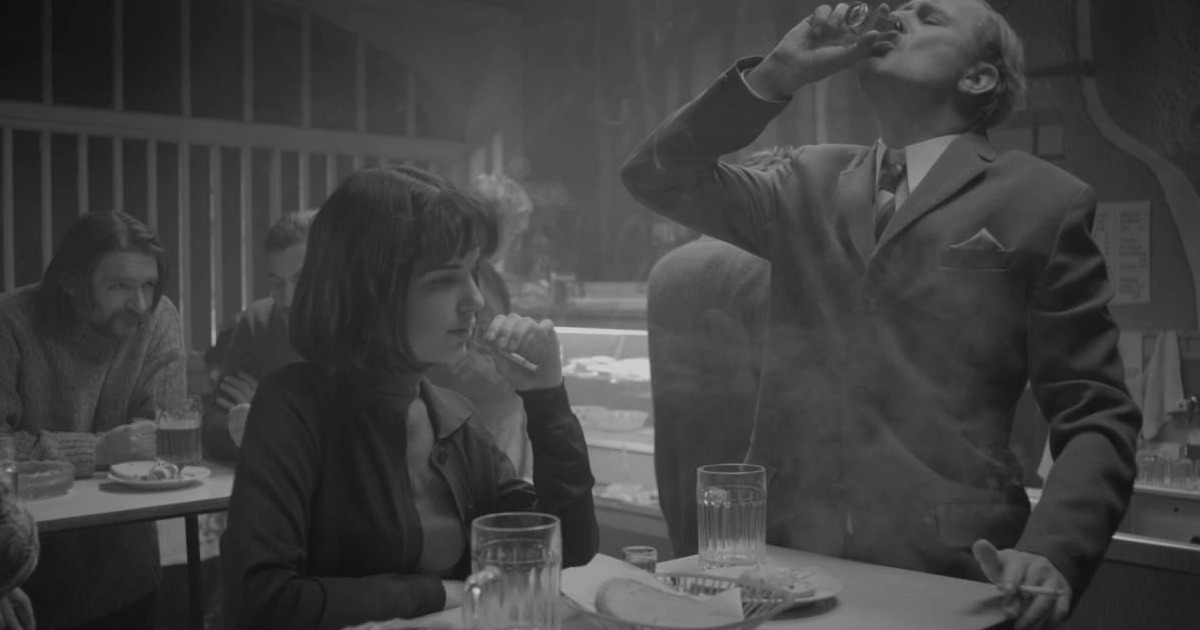 While it may not be that rare to see your arthouse cinema stacked to the rim with the latest and greatest from the world of European cinema, there are cavalcades of superlative motion pictures from every corner of the continent that rarely see the light of day here stateside, if ever at all. Thus, festivals like this year's Panorama Europe Film Festival draw great importance.
Now in its ninth iteration, PEFF sees Museum of the Moving Image in New York City teaming with the European Union National Institutes for Culture to bring to attendees some recent gems from throughout Europe. Be it a new documentary from Austrian auteur Ulrich Seidl or a science-fiction picture from director Kuba Czekaj, there are no films quite like the 17 fiction and non-fiction features that have been collected in this wonderfully curated series.
Leading the pack in my own estimation is the new film from directors Petr Kazda and Tomas Weinreb, entitled I, Olga Hepnarova. A lush, black and white character study, Olga Hepnarova introduces the viewer to and follows the titular woman (played by Michalina Olszanska who is an absolute revelation), as she not only deals with her own budding sexuality but the bullying and violence that comes with that. A story of a woman damaged by the vicious world around her and ready to take some sort of revenge, this beautiful and in many ways haunting true crime picture is really quite special. Besides the breathtaking black and white photography, there are numerous sequences throughout the film that have a blunt matter of factness to them that turn the proceedings into something deeply unsettling and ultimately quite brooding. A darling of the world cinema scene, or at least those attuned to what's going on in the film world abroad, Olga Hepnarova isn't a film one would call "delightful" but getting a chance to sit with this devastating character piece is something that should be cherished.
On the documentary front, there are a few films of note within this lineup. The best out of the bunch is Mantas Kvedaravicius joint, Mariupolis. Drawing its name from the Ukrainian city of Mariupol, Mariupolis is a verite-style documentary that finds the global conflict within the country at arm's length. A study of life during wartime, Kvendaravicius' film sets the Russian invasion on the periphery, instead offering up a portrait of men, women and children as they attempt to find solace in their everyday lives. As bombs ring out, the viewer watches as a cobbler works on a cavalcade of shoes and kids work ever so hard on a new dance number. Sparce in its aesthetic conceit, the film is within the tradition of more Italian filmmakers like Roberto Minnervini, yet takes that director's interest in blurring the language of non-fiction cinema and tries to strip that away. What is left is a deeply empathetic film that may not toy with its film making, instead offering up a naturalistic and often profound glimpse into life under duress.
Another top tier documentary is the equally as unflinching Europe, She Loves. Instead of looking at life during war, director Jan Gassmann crafts an almost equally as political work, this time shining a light on the dynamics of four relationships set across Europe. We meet couples from Seville, Dublin, Tallinn and Thessaloniki, as they attempt to navigate the murky waters of falling in love in today's age of conflict. One could compare both these films and the quiet nature of their film making, and that would be right. While Kvedaravicius' film looks at war, Gassmann takes an unwavering look at everything from drug addiction to sex itself, never turning away from these human beings in their weakest states. The sex scenes here are graphic and profoundly intimate, as is the footage of these men and women struggling to make their lives work, all speaking to the picture's unshakable empathy. Another film that owes a debt to European filmmakers like Gianfranco Rosi, the film world is seeing a rush of deeply empathetic works from foreign filmmakers, at a time where empathy is in rare and scarce quantities.
Opening with King Of The Belgians from the directing team of Peter Brosens and Jessica Woodworth and closing the festivities with Dirk Jan Roeleven's look at Brexit entitled The European, this year's Panorama Europe Film Festival is one of the best yet. With 17 features, many of which making their US debut here, this festival is a must-attend series in what is shaping up to be one of the most exciting film going years for those in The Big Apple in ages. This series runs May 5-21, and for more information head over to MoMI's website.