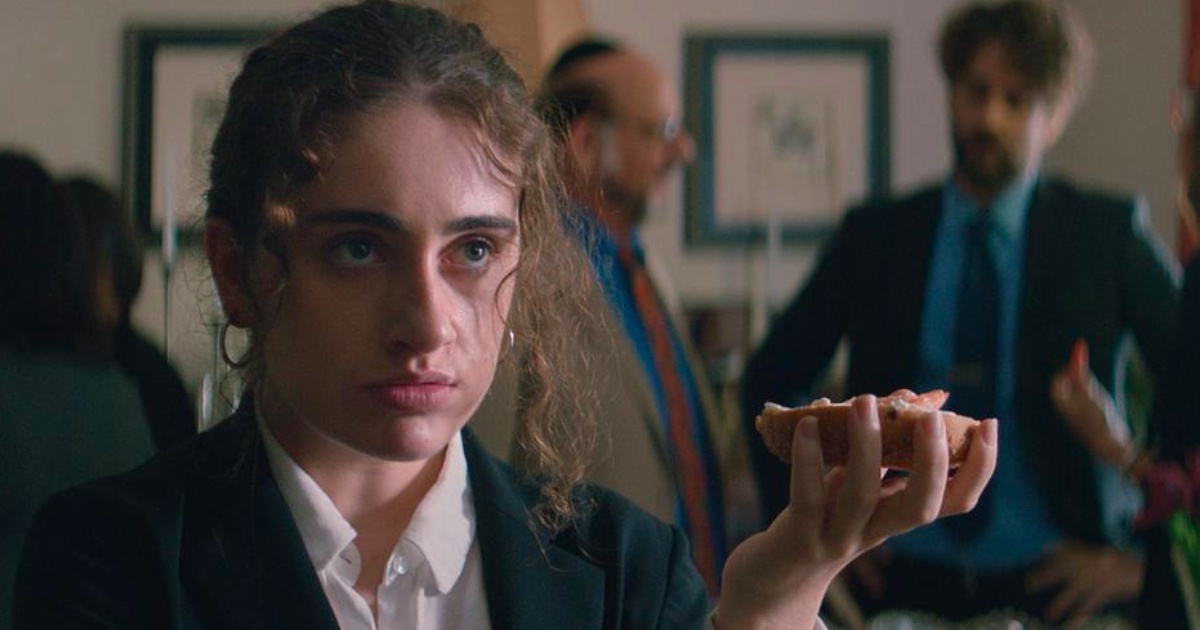 Well, it's that time of year once again. For the 44th year, Portland plays host (well, virtually at least) this March to the latest and greatest from filmmakers the world over. The Portland International Film Festival is routinely one of the great regional film festivals here in the states, bringing together highlights from festivals as niche as Rotterdam to as legendary as Sundance and TIFF, throwing under one roof an expertly curated collection of new films from established auteurs, experimental debuts and world cinema hits. But where should one begin? Well, that's what we're here for. These are the seven films you need to see from this year's virtual Portland International Film Festival lineup.
7. Identifying Features
First up on this list of highlights from PIFF 2021 is one of the numerous standout foreign films included in this year's lineup. Directed by Fernanda Valadez, Identifying Features tells the story of two people, caught on the outskirts of society, as they attempt to find missing connections in their own lives through one another. The film introduces viewers to Magdalena, a middle aged mother attempting to find her son after he disappeared following a journey across the border to find work. Then there is Miguel, a young man himself who has recently been deported back to Mexico. The two find solace in one another, particularly as the journey to find Magdalena's son becomes one of increasing danger. At points deeply intimate and moving and others utterly harrowing, Valadez's film is a haunting work of empathy and humanity. Owing a debt to the increasing strain of hybrid cinema found within the world of modern independent/art filmmaking, Identifying Features is a film of both beauty and desperation, a film embracing raw, human performances in a manner as to both evolve a compelling narrative and hit at larger truths about life, loss and the blind eye we as a society turn to a pandemic of murder at our borders.
6. Rehab Cabin
Moving on from the deeply serious to something far more absurd. Rehab Cabin is a tight and taut comedy of sorts, with directors Kate Beacom and Louis Legge introducing viewers to a pair of friends who, after running into a burnt out, deeply troubled former child star, take it upon themselves to bring her back to her once white hot glory. Chloe and Domenic are best friends, with the latter set to go back to school after taking time off to properly say goodbye to his partner in crime, who herself finds this as the last chance to get him to stay with her for good. However, when they get to the titular cabin, problems among all parties come to the fore, in what evolves into a charming, brisk and shockingly textured rumination on the passing of time, companionship and loneliness. At just 78 minutes long the film is incredibly jazzy, with its tone playing out as rightly absurdist, which doesn't so much take air out of the admittedly heavy material, instead giving the film a strangely sincere and sad atmosphere. There's something to be said here for the sadness and loneliness that comes with losing a life-long companion, and while it does get an arch backdrop here, the heart at the center of the film never once feels false or put upon. It's a genuine discovery.
5. I Like Tomorrow
Now onto the shorts programs, arguably the best aspect of this year's festival. Directed by (recently Criterion Channel-approved) Jennifer Reeder and Nancy Andrews, I Like Tomorrow is a hybrid live-action and animation film that introduces viewers to a lonely astronaut who attempts to break up a menage-a-trois with none other than her past, present and future selves. A comedy at its core, I Like Tomorrow is a very brisk, very kinetic experiment in form, much like the majority of Reeder's work throughout her career. While it's a genuinely funny film, the idea of one's dissociation from their past and their future is done with real humanity here, using the comic, surreal setting to speak to real, human truths about one's relationship to our own mental health. At barely 11 minutes the film doesn't dive too far into the idea of breaking up with one's past to move onto one's future, but the Michole Briana White performances as the three Reginas (Regina, Rae and Reggie respectively) is really delightful, particularly when the film splinters, cracking open into a surreal musical during its back half. Truly nothing quite like this in the rest of the PIFF 2021 lineup.
4. Through The Night
Back to the documentary section of the festival we go for another fascinating slice of modern life. Through The Night comes from director Loira Limbal, and tells the story of two working mothers and their childcare provider. A deeply intimate and raw piece of non-fiction filmmaking, this no-frills documentary attempts to bring some much-needed light to the world of 24-hour childcare, particularly in lower-income areas where parents are forced to work multiple jobs or jobs later in the evening. The film introduces viewers to two providers and the space that they've built, a safe space for children to find the care and support that they would otherwise get from the home but simply can't due to various existential reasons. As much a film about the growth of income inequality in America and specifically urban America, Through The Night is a fascinating, intensely intimate document of one of America's great failings and the people pushing to fix it, any way that they can.
3. While I'm Still Breathing
Back to the shorts for the next entry on this list. Entitled While I'm Still Breathing, this 13 minute short is a startling rumination on one woman's burgeoning sexuality through three moments therein. Through these three movements of sorts, viewers become privy to a young woman growing from curious young girl fascinated with the human body as portrayed in paintings, all the way to a teen exploring her own body and ultimately a stripper glorifying that same body, in what is one of the festival's most deeply felt pieces of filmmaking. The atmosphere is brooding, particularly when one takes into account the strangely morose score, but the narrative is wildly moving. The narration is subtle and evocative, giving real humanity to an otherwise surrealist exploration of one woman's growth and awakening. At just 13 minutes the film is much more dense than the runtime would make one believe, and the black and white photography turns it into a truly provocative piece of non-fiction filmmaking.
2. Sugar Daddy
As we near the end of this preview, the penultimate film may be one of the festival's most formally interesting. Sugar Daddy comes from director Wendy Morgan and tells the story of Darren, a brilliant young musician looking to push boundaries while trying to make ends meet in a series of dead end jobs. However, things take a turn when she gets caught in the ranks of a "sugar daddy" dating service, with Kelly McCormack's performance as Darren evolving into something much more textured. A gorgeously composed film, Sugar Daddy is a harrowing, often claustrophobic character study, particularly in the use of the 4:3 aspect ratio. The narrative unfolds in a startling, experiential way, at first playing a little scatterbrained but ultimately weaving together in a manner fitting of a story about a woman on the edge. The performance is what may get all the headlines, but the editing here is also engrossing, playing into our lead character's mental state with precision. Truly a singular work.
1. Shiva Baby
And now, onto the one most must-see film from PIFF 2021. Shiva Baby is directed by Emma Seligman and stars Rachel Sennott as a young woman who, while away from college, attends a family shiva. Normally the type of setup for a bleak familial drama, instead Seligman's film veers almost into the comic-horror world, with family members and lovers descending upon her all under the same roof. Backed by a whip-smart screenplay and a killer supporting cast (my Fred Melamed heads stand up), Shiva Baby is an increasingly claustrophobic comedy, almost playing out like a French farce, particularly with regards to the sharpness of the screenplay. Sennott's performance is brilliantly modulated, with Seligman's camera focusing on her face, and particularly Sennott's wildly emotive eyes. It's a subtle, yet physical performance, a performance that could easily steer into the absurd but, thankfully, helps ground an otherwise nightmarish descent into familial horror.