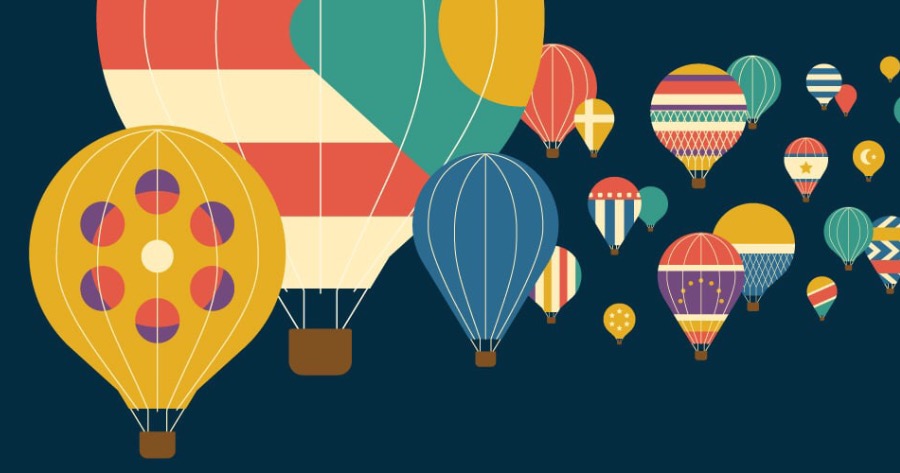 Earlier today the folks at the Northwest Film Center announced the full line-up for this year's Portland International Film Festival, and have published a PDF for all to read online. The printed copies will be making their way around town this week.
The Northwest Film Center is proud to reveal the 41st Portland International Film Festival (PIFF 41) lineup. This year's Festival begins on Thursday, February 15th and runs through Thursday, March 1st. Our Opening Night selection is the new comedy The Death of Stalin from writer/director Armando Iannucci (Veep, In the Loop). The film, adapted from the graphic novel by Fabien Nury, stars Steve Buscemi, Olga Kurylenko, Jason Isaacs, and Michael Palin. The Death of Stalin will screen simultaneously on Opening Night at the Whitsell Auditorium, located in the Portland Art Museum (1219 SW Park Ave) and on two screens at Regal Fox Tower 10 (846 SW Park Ave).
Check out the complete PDF of the schedule below, or head over to ISSUU to easily read it on your computer or mobile device.
I can't wait!
Additional Festival Details

Following Opening Night, PIFF retains a sizable presence downtown and throughout the city with screenings at the Film Center's Whitsell Auditorium, located inside the Portland Art Museum (1219 SW Park Avenue), Cinema 21 (616 NW 21st Avenue), Regal Fox Tower (846 SW Park Avenue), Laurelhurst Theater (2735 E Burnside Street), the Empirical Theater at OMSI (1945 SE Water Ave.), Regal Pioneer Place Stadium 6 (340 SW Morrison St.), and Cinemagic (2021 SE Hawthorne Blvd.).

Over the past 41 years, the Festival has populated its schedule with diverse and innovative films for an audience of more than 40,000 annually from throughout the Northwest. As Oregon's largest, most culturally diverse film event, the Portland International Film Festival pulls together a multi-faceted experience with over 136 films (88 features and 48 shorts) and special events presenting a full spectrum of features, documentaries, and shorts – featuring works by both returning masters and emerging talents.

Festival Highlights

In addition to the Opening Night film, the Festival will host the Portland premiere of a handful of Oscar-nominated films, including Ildikó Enyedi's On Body and Soul (Hungary), nominated for the Best Foreign Language Film Academy Award, Laura Checkoway's Edith & Eddie (United States), which is in competition for the Best Documentary (Short Subject) Oscar, and Reed Van Dyk's Dekalb Elementary (United States), nominated for the Best Short Film (Live Action) Academy Award.

Also present in the lineup are multiple Best Foreign Language Film Academy Award submissions, including Tatiana Huezo's Tempestad (Mexico), Jonas Carpignano's A Ciambra (Italy), Deepak Rauniyar's White Sun (Nepal), Ryôta Nakano's Her Love Boils Bathwater (Japan), Lucrecia Martel's Zama (Argentina), Hafsteinn Gunnar Sigurðsson's Under the Tree (Iceland), and many others. Submissions for the Best Animated Feature Film Academy Award in the festival include Kenji Kamayama's Napping Princess (Japan), Alberto Vázquez and Pedro Rivero's Birdboy: The Forgotten Children (Spain), and Benjamin Renner and Patrick Imbert's The Big Bad Fox & Other Tales (France).

As in past years, the Festival features an abundance of short films. This year's lineup boasts eight discrete short film programs, including two blocks devoted entirely to films made in Oregon, an animated shorts program, a collection exploring innovative experimental short form works, and a program of short films by Charlie Chaplin featuring live musical accompaniment by silent film composer and pianist Robert Israel. Israel has performed solo, and with orchestras, worldwide, in addition to past performances at the festival.

Other highlights of PIFF 41 include screenings of Andrew Haigh's (45 Years) Lean on Pete, Morgan Neville's (20 Feet from Stardom) Won't You Be My Neighbor?, Valeska Grisebach's (Longing) Western, Portland-based director Sky Fitzgerald's (50 Feet from Syria) 101 Seconds, the late Abbas Kiarostami's (A Taste of Cherry) final film 24 Frames, Thomas Riedelsheimer's (Rivers and Tides) Leaning Into the Wind: Andy Goldsworthy, Joseph Kahn's (Detention) Bodied, Xuan Liang and Chun Zhan's animated debut Big Fish & Begonia, Sergei Loznitsa's (My Joy) A Gentle Creature, former Portlander Aaron Katz' (Cold Weather) Gemini, a trio of features (Claire's Camera, The Day After, and On the Beach At Night Alone) from South Korean director Hong Sang-Soo (The Day He Arrives), Christina Costantini and Darren Foster's documentary debut Science Fair, Michael Matthew's debut feature Five Fingers for Marseilles, Joshua Bonnetta and J.P. Sniadecki's (People's Park) El Mar La Mar, Rungaro Nyoni's debut feature I Am Not a Witch, Ben Russell's (A Spell to Ward Off the Darkness) Good Luck, Justin Benson and Aaron Moorhead's (Spring) The Endless, Neïl Beloufa's (Tonight and the People) Occidental, Samuel Maoz' (Lebanon) Foxtrot, Warwick Thornton's (Samson & Delilah) Sweet Country, Hélène Cattet and Bruno Forzani's (Amer) Let the Corpses Tan, Milad Alami's (Nordic Factory) The Charmer, Cory Finley's feature debut Thoroughbreds, and many others.