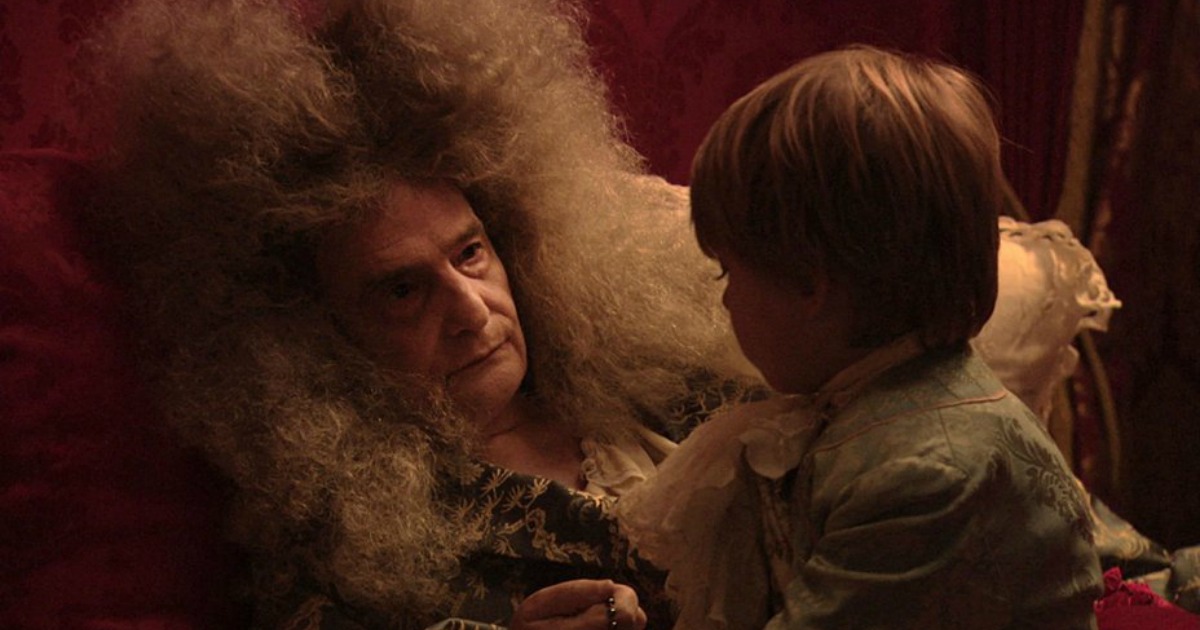 To even the youngest cineaste, the name Jean-Pierre Leaud conjures up images of a singularly handsome, youthful sprite that would become the muse for numerous auteurs, particularly those bursting out of the French New Wave. Be it his subversive turn in Jacques Rivette's masterpiece Out 1 or his revolutionary turns in a handful of Jean-Luc Godard's most militantly Brechtian films, Leaud is a legendary French thespian whose status among film lovers grows with each new generation.
However, the name Albert Serra inspires quite the opposite response. A reknowned filmmaker among the art cinema scene, Serra's work has been relatively relegated to the land of experimental art festivals and the occasional theatrical run in the more daring of cinemas. But what happens when these two creative forces combine? The result is one of this year's Portland International Film Festival's most intriguing, if polarizing, feature works.
Entitled The Death of Louis XIV, Serra's latest comes off the heels of a controversial run at some of 2016's biggest festivals including Cannes and New York, and quite literally tells the tale of the last moments in the life of Louis XIV. We're introduced to the 75+ year old king as he takes in the Versailles gardens in a wheelchair because, as we discover, he is suffering from a leg injury that will ultimately lead to his death. All but entirely set within the confines of the king's claustrophobic bedroom, Louis XIV is a daunting experience for viewers, particularly those with an aversion to "slow cinema," yet carries with it such profound humor, such dense thematic relevance and an overall beauty that it elevates itself to something quite good.
---
---
The film's 125-ish minute run time will leave many a viewer a bit antsy, but those willing to give themselves over to Leaud's superlative performance as the titular king and Serra's impressionistic, painterly tableaus will find much to chew on. Inherently about both the death of a monarch and the death of a very specific generation in world history, there's also a quiet dissection of a sort of pomp and circumstance that feels both of century's prior and this very moment. The central performance drives the film forward, but Serra's deft hand with both tone (this is arguably one of PIFF 2016's most subversively funny films) and theme really leaves the film stuck in the viewer's brain long after the screening.
It's also simply a gorgeous piece of visual art. Structured around a series of static shots, the film owes as much to painting of this period as it does modern cinema. There are brief bursts of energy, particularly when Jonathan Ricquebourg's photography takes center stage. This is a fading generation clutching its last vestiges of a baroque superficiality that would become a historic calling card for this period in history, and Serra's direction is rightly both beautiful and also unafraid to linger on the king in his final moments. Particularly near the film's conclusion, Serra makes the most of his quiet direction, slowly darkening each shot as the life of The Sun King is drained out. It's a real sight to behold, if it may not exactly be everyone's proverbial cup of tea.
PIFF 2017 screenings: Sunday, February 12th at 5pm at the Fox Tower and Friday, February 17th at 8:30pm at the Laurelhurst Theater