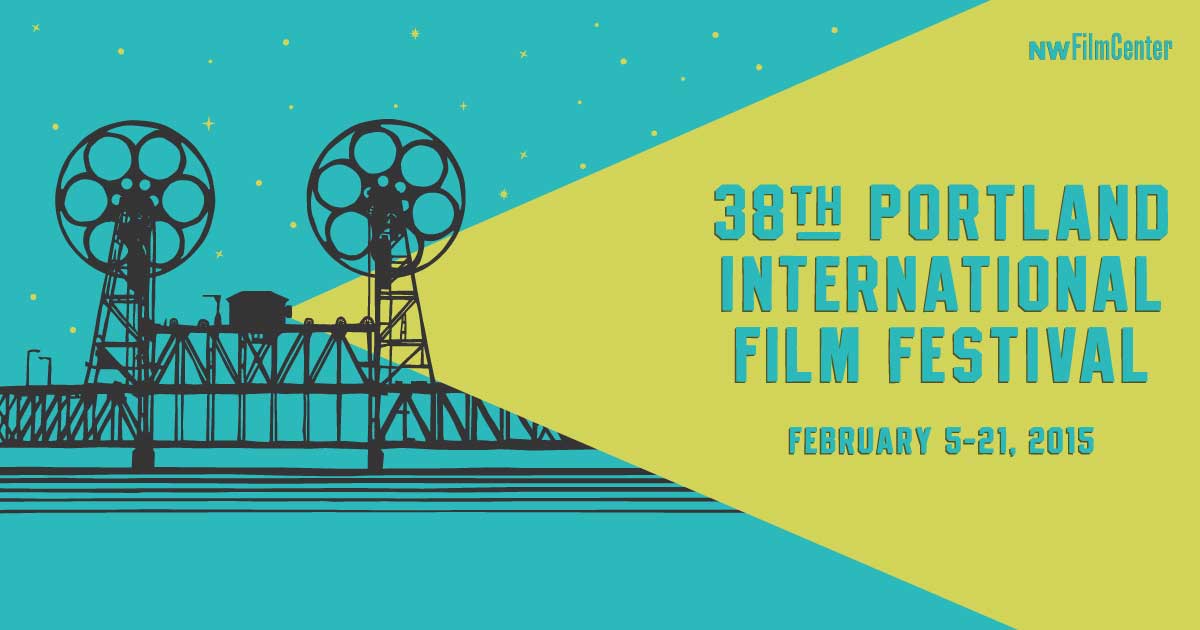 Over the next two weeks we'll be attending the 38th annual Portland International Film Festival, and previewing the films here on our site. Below you'll find a schedule of the films that will be screening as part of the festival, where they'll be screening, and if we've had a chance to see the film already, we'll give you our short take on it.
There are many films playing at the festival that I haven't had a chance to see so far, and I'll be noting which ones I'll be trying to catch.
---
Thursday 2/5
7:00 WILD TALES (Argentina/Spain) – Regal Fox Tower 10
Friday 2/6
5:45 MARIE'S STORY (France) – Regal Fox Tower 10
6:00 PHOENIX (Germany) – Whitsell Auditorium
6:00 LIVING IS EASY WITH EYES CLOSED (Spain) – Cinema 21
6:00 THE LESSON (Bulgaria) – Moreland Theatre
7:00 THE LIGHT SHINES ONLY THERE (Japan) – Roseway Theatre
8:30 THE JAPANESE DOG (Romania) – Regal Fox Tower 10
8:45 FELIX & MEIRA (Canada) – Whitsell Auditorium
8:45 THE TRIBE (Ukraine) – Cinema 21
Joshua's review of The Tribe:
This debut feature from writer/director Myroslav Slaboshpystkiy has been described as many things. Controversial, bleak, troubling and unsettling have all been used when discussing this look into the dark underbelly of a boarding school for the deaf in Ukraine, however, it is nothing if not one of the most beautiful and haunting pictures the big screen has seen in ages. Telling the story of one of the school's students and his entrance into this world of sex, crime and violence, Slaboshpytskiy's film is told entirely in sign language, without a word of spoken dialogue or a subtitle, and while this may sound like nothing more than a glorified gimmick, it is a tour de force piece of work and the announcement of a new voice on the world cinema scene. Stayed, unflinching, and featuring breathtaking cinematography, The Tribe uses top notch performances from its non-professional cast and holds within its 131 minute run time a few of the most unforgettable and unshakable scenes in ages. A deeply powerful parable for modern day Ukraine and the plight of its people, Slaboshpytskiy's debut film is one of the most accomplished and assured debuts in ages. He and cinematographer Valentyn Vasyanovych are two names to keep the keenest of eyes on, as their work together (Vasyanovych is also making his debut here) is one of the best films of the last handful of years. Also one that needs to be talked about, and will never be forgotten by anyone lucky enough to see it.
8:45 WHAT WE DO IN THE SHADOWS (New Zealand) – Moreland Theatre
Ryan's review of What We Do In The Shadows:
Taika Waititi's latest is quite funny. If you've enjoyed Waititi's films (Eagle vs. Shark, Boy), and his work on Flight of the Conchords, you'll definitely want to head out to see his faux-documentary vampire film.
Saturday 2/7
1:00 THE BOY AND THE WORLD (Brazil) – Moreland Theatre
Joshua's review of The Boy and the World:
Writer/director Ale Abreu makes his return with this beautifully abstract feature, brought to the states thanks to the ever brilliant team at GKids. Abreu's film introduces us to a young boy living what appears to be a happy life, until one day his father sets off on a train on the hunt for something, one must assume employment, which changes the young child forever. Leaving home to search for his father, our lead is introduced to the "real world," a journey that finds the film getting more dark and more unsettling as it goes along. From a bleak outlook on the work force to a world where the police and military seem one in the same, Abreu's film is not your typical kids film, a haunting and yet indescribably breathtaking piece of art that is neither pandering to the children it will certainly enrapture nor too cartoonish for those viewers of an older age. One of the most original and visceral pieces of animation theaters have seen in quite some time, The Boy And The World is a fantastic sophomore effort from Abreu, a dialogue-free journey into the world as seen through the eyes of someone with as much innocence as the world he's about to enter has agony and despair. With a flight of fancy that may leave some viewers feeling as though the film is too on-the-nose, the final act is a bit odd, but this is a journey that becomes one of the most singular and inspired pieces of animation in ages.
1:30 SHORTS 1 (International) – Whitsell Auditorium
1:30 TU DORS NICOLE (Canada) – Cinema 21
1:30 HOTEL NUEVA ISLA (Cuba/Spain) – Regal Fox Tower 10
1:00 MAGICIAN: THE ASTONISHING LIFE AND WORK OF ORSON WELLES (US) – Roseway Theatre
Ryan's review of Magician: The Astonishing Life and Work of Orson Welles:
This documentary left me with a burning desire to go re-watch all of Orson Welles's films. It presents a fairly thorough look at the life and career of the artist, with a number of clips and interviews throughout.
3:30 THE DARK VALLEY (Austria/Germany) – Moreland Theatre
4:00 HUMAN CAPITAL (Italy) – Whitsell Auditorium
4:00 A WOLF AT THE DOOR (Brazil) – Cinema 21
4:00 UNDERDOG (Sweden) – Regal Fox Tower 10
Scott's review of Underdog:
Every audience gets the Blind Side it deserves. For the international crowd, Ronnie Sandahl's feature debut may fit the bill, even if its white-savior ideal is somewhat more complex. Dino (Bianca Kronlöf) is barely making ends meet as a 23-year-old skilless Swedish worker in Oslo, working odd jobs while splitting rent in a house with a half-dozen others in similar situations. Her fortune changes when she meets Stefan, (Henrik Rafaelsen), a restaurant owner in need of a babysitter; and, as it turns out, quite a bit else. The film is not without its grace notes, as they awkwardly navigate their inevitable affair, and it's an interesting insight into economic and social tensions between Sweden and Norway, but its self-satisfied, tidy ending and general lack of development for Dino – stuck in the role of recovering alcoholic and noble poor, there's little Kronlöf can do to define Dino as an individual – leaves it dramatically unsatisfying.
5:00 MR. KAPLAN (Uruguay) – Roseway Theatre
6:30 SUNSHINE SUPERMAN (US) – Cinema 21
6:30 THE GAMBLER (Lithuania) – Regal Fox Tower 10
6:30 THE FAREWELL PARTY (Israel) – Moreland Theatre
6:45 TIMBUKTU (Mauritania) – Whitsell Auditorium
Joshua's review of Timbuktu:
Sometimes, an Oscar means more than just a golden statue. For the first time, Mauritania will be a topic of discussion at this year's Oscar ceremony, as this Abderrahmane Sissako-directed stunner is that nation's first nominee in the category of Best Foreign Language Film. A gorgeously-crafted meditation on how good, decent human beings, leading easy going, normal lives can be upended by chaos and oppression, Sissako's beautiful feature is one of last year's festival darlings, and will hopefully find the filmmaker walking the Oscar stage later this month. Driven by solid performances from a non-professional cast, this lyrically paced and deeply profound drama takes a look at life in Mali under the control of jihadist ideologues, and with gorgeous photography this is a moving portrait of a part of the world few are privy to. Rich and not easy to shake, Timbuktu is as accessible as African cinema gets, and once again proves while it is both the continent that cinephiles have the least access to as well as the most intellectually stimulating and rewarding. Sissako's most accessible film to date, this is a truly rewarding and moving look at a theme that is becoming ever more universal.
8:30 DUKE OF BURGUNDY (UK) – Roseway Theatre
9:00 CLOUDS OF SILS MARIA (France) – Whitsell Auditorium
9:00 CORN ISLAND (Georgia) – Regal Fox Tower 10
9:00 THE 100 YEAR OLD MAN WHO CLIMBED OUT THE WINDOW AND DISAPPEARED (Sweden) – Moreland Theatre
9:30 ALLÉLUIA (Belgium/France) – Cinema 21
Scott's review of Alleluia:
How well can you really know your significant other until you live together? How well can you really know yourself? Okay, maybe your bae isn't as shady as Michel (Laurent Lucas), and maybe you're not as unhinged as Gloria (Lola Dueñas); but maybe you two just haven't found the right mix? Or the wrong mix? And sure, your love affair probably won't result in anyone's death. Hopefully. Just keep telling yourself that. Fabrice Du Welz's film doesn't let you rest easy, knowing the unfolding insanity is merely an act of creation. It uses its horror to get at very common questions in relationships – am I good enough for this person? Are they good enough for me? Is he lusting after another woman? Is she too jealous? Is he too complacent? – wildly establishing and upsetting notions of control and dominance. You can try to control your emotions, your lover's actions, and your future; something will snap. Welz's operatic tone does everything but.
10:30 BACKCOUNTRY (Canada) – Hollywood Theatre
Sunday 2/8
1:00 SHORTS 2 (Oregon) – Whitsell Auditorium
1:00 BELLE AND SEBASTIAN (France) – Moreland Theatre
1:00 FELIX AND MEIRA (Canada) – Cinema 21
1:00 COME TO MY VOICE (Turkey) – Roseway Theatre
1:00 10,000 KM (Spain) – Regal Fox Tower 10
Ryan's review of 10,000 KM:
This was one of my favorite films from SXSW 2014. Carlos Marques-Marcet's film follows a long-distance relationship and how technology connects the couple. Absolutely magnificent performances from the two leads. I cannot wait to see this again.
3:15 GIOVANNI'S ISLAND (Japan) – Moreland Theatre
3:30 CRACKS IN CONCRETE (Austria) – Regal Fox Tower 10
4:00 ON THE WAY TO SCHOOL (France) – Whitsell Auditorium
4:00 PHOENIX (Germany) – Cinema 21
4:00 AFTERLIFE (Hungary) – Roseway Theatre
6:00 THE LESSON (Bulgaria) – Regal Fox Tower 10
6:15 MARIE'S STORY (France) – Moreland Theatre
6:30 SEYMOUR: AN INTRODUCTION (US) – Whitsell Auditorium
6:30 GHADI (Lebanon) – Cinema 21
7:00 THE GOLDEN ERA (Hong Kong) – Roseway Theatre
8:30 THE LIGHT SHINES ONLY THERE (Japan) – Regal Fox Tower 10
8:30 HOTEL NUEVA ISLA (Cuba/Spain) – Moreland Theatre
8:45 STATIONS OF THE CROSS (Germany) – Whitsell Auditorium
9:00 THE LOOK OF SILENCE (Denmark/Indonesia/Norway) – Cinema 21