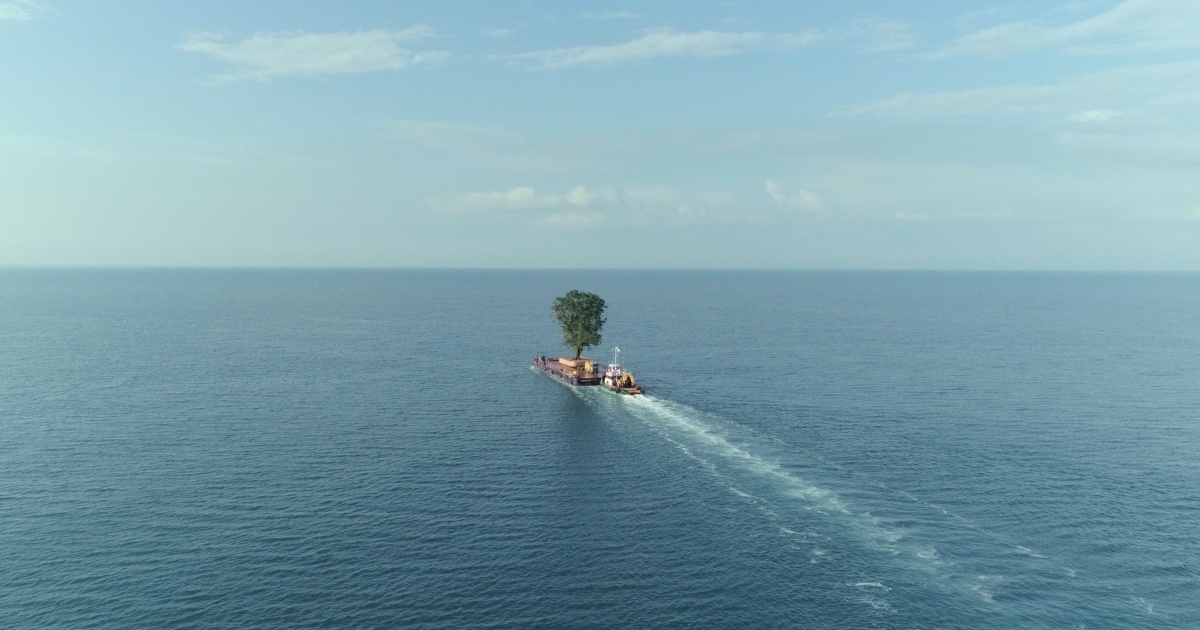 Well, it's a new year, and with that comes a new excursion to Park City, Utah for the Sundance Film Festival. However, as the COVID-19 pandemic rages on, this year's festival is taking a different, decidedly more digital, form. So, with dozens of films now available to stream to the general, ticket-buying public, you may need some direction when starting your festival run. And that's why we dove deep into this year's lineup and have highlighted a few of the smaller, less talked about films that may be worthy of one's time and money. Here are five films to see as this year's festival kicks off this week:
5. Ailey
Starting of this preview of Sundance 2021, is one of the more engrossing biographical documentaries showing as part of the festival's U.S. Documentary Competition. Directed by Jamila Wignot, this documentary introduces viewers to one of dance's greatest choreographers, Alvin Ailey. Through his work as a modern dance choreographer, Ailey's work stood as a monument to the African American experience, with his appreciation for poetry and fine art finding their way into his work in a visceral, tactile way. Wignot's documentary becomes essential in not only her use of archival materials but her recontextualizing of these source interviews and audio recordings through the lens of the current day roster of dancers in Ailey's still-running company working on a tribute performance. Brilliantly structured and evocatively paced, this documentary ebbs and flows between the past and present to portray Ailey's impact as properly timeless.
4. We're All Going To The World's Fair
From one of the festival's more exciting documentaries to one of its more surreal fiction films. Included here as part of the festival's NEXT lineup, We're All Going To The World's Fair is the debut feature from writer/director Jane Schoenbrun, and tells the story of Casey, a seemingly mild-mannered American teen making her way through the internet, caught in the glow of the screen. However, things aren't as they seem. With the "World's Fair Challenge" taking hold of people around the web, Casey decides to join the trend, joining the ranks of the ever-growing role playing horror…game? See, when one is initiated, their lives must begin being documented, for serious, mysterious changes are set to begin, blurring the lines between what Casey perceives as reality and fiction. Connecting her with another player, this decision changes the progression of Casey's life in previously unforeseen ways that I hesitate to ruin or even truly glance towards. However, what one can say is that, driven by a ground-shattering lead performance by Anna Cobb, We're All Going To The World's Fair is one of the first films to truly grapple with what makes the internet such a captivating, and ultimately horrifying, arena. Schoenbrun's direction is intimate and claustrophobic, with much of the film taking place with Cobb's Casey staring directly down the middle of the camera, at once a young child in over her head and also something more intense and otherworldly.
3. First Date
Moving onto another superb work from the NEXT lineup, this time something a bit more wide-reaching. Entitled First Date, this film comes from directors Manuel Crosby and Darren Knapp and is something of a riff on the coming of age high-school picture that's seemingly become a calling card for Sundance. This time subverting it with a bit of darkness, First Date tells the story of Mike, a young high school student with a crush on the school babe, Kelsey. Attempting to make good on a surprise date Kelsey agrees to, Mike snags a few bucks and buys a beat up Chrysler, hoping to somehow impress the tough-as-nails Kelsey. What sounds like a typical zany dark comedy quickly turns into something a bit more dastardly when crooked cops, drug dealers and dopey criminals get involved, sending this first date from the problematic to the genuinely nightmarish at seemingly the drop of a hat. Like the previous NEXT entry, First Date firmly lies on the shoulders of its incredible lead performance by Tyson Brown, a performance that's perfectly modulated in lock step with a narrative that shifts tone relatively freely, and a character that evolves in natural and compelling ways. His chemistry with co-star Shelby Duclos is tactile and relatable, and while it's not afraid to lean into the tropes of the genres it is riffing on, it never loses sight of its greatest attribute, its heart.
2. Hive
Continuing this preview of Sundance 2021, we head now into the world of the World Cinema Dramatic Competition, a collection of 10 narrative features that attempt to highlight the latest and greatest from up and coming voices on the world cinema stage. One of the more compelling features in this collection is a small film entitled Hive. The first film from director Blerta Basholli, Hive tells the story of Fahrije, member of a small village in Kosovo that has been torn apart by war. With husbands, brothers, sons all missing due to battle, these families attempt to make the most of life with the cloud of uncertainty reigning over their heads. For Fahrije, life doesn't just stop, however. A beekeeper whose bees are slowly stopping their honey production, she attempts to begin selling homemade ajvar at a local grocer, while anxiously awaiting any news about the whereabouts of her missing husband. Split between the grief the war has brought her and the passion for building up the women around her, Fahrije becomes a controversial figure in her city, with Yllka Gashi's lead performance rightly portraying what weight that holds on one's shoulders. Owing a debt to the films of the Dardenne Brothers, Hive is an engrossing, experiential film, a film of small moments born out of the sheer force of will of the lead actress. "Based on a real story" often brings with it an atmosphere a bit more maudlin, but instead director Basholli's first feature is a textured and nuanced passion play, an ode to the power of the human spirit to lift others up even in the face of real trauma.
1. Taming The Garden
Rounding out this Sundance 2021 preview is our sole glimpse at the World Cinema Documentary Competition, one of the more exciting segments of this year's festival. Of the ten documentaries featured here, Taming The Garden is the one I'd like to bring attention to. Sending viewers into the forests of Georgia, director Salome Jashi attempts to give a seemingly surreal twist on the life span of the trees being uprooted from these plots of land. Giving a ground-level view of this process, viewers become privy to everything from the battles between workers and the cities they inhabit to the relationship locals have with these beacons of hundreds of years worth of history, Taming The Garden is an evocative and expertly crafted rumination on the literal fight between man and nature, and the often surreal, sometimes dystopian visuals that come with that battle. Even down the otherworldly opening shot of a massive tree making its way across the Black Sea, Taming The Garden is a film very much for our moment, a film about how foreigners, as long as the money is right, are able to uproot entire cultures and do with them as they wish. Not so much about gentrification than it is the physical manifestation of cultural appropriation, this is a devastating document of the ills caused by uncapped capitalism.
Sundance 2021 runs January 28-February 3. For more information head to the festival's official website.