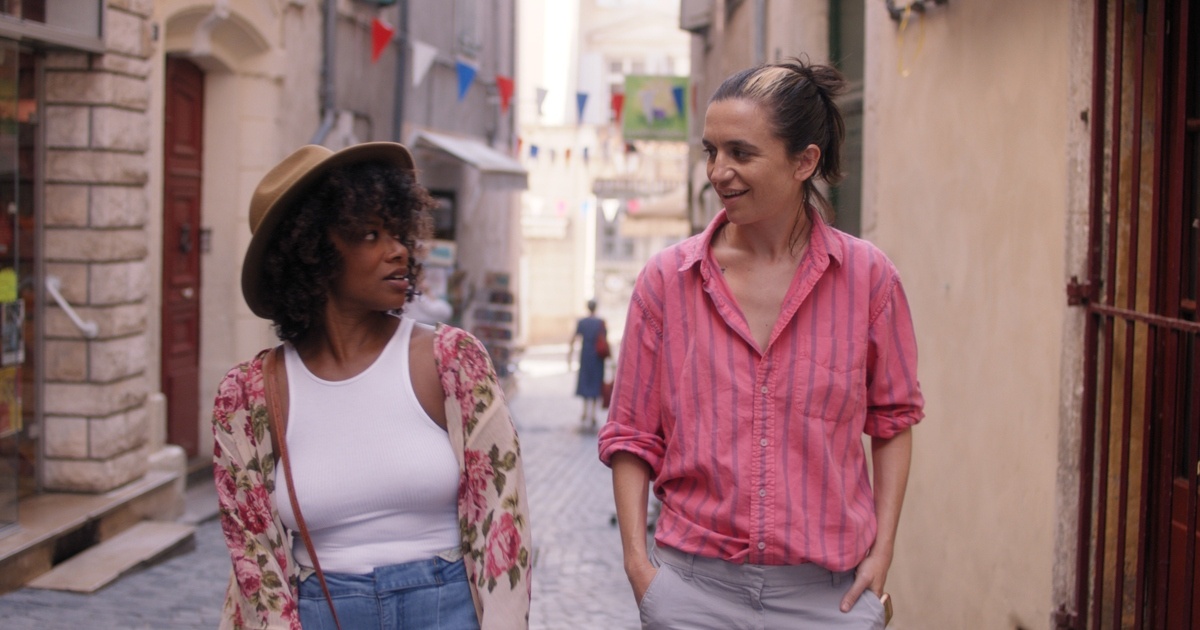 Relationship dramas are a dime a dozen at festivals like Sundance.
Often the breeding ground for low stakes drama and arch, emotionally charged performances, many of these films don't make waves outside of Park City each winter. However, every once in a blue-tinted moon, a rom-dram crops up that breaks through the noise.
For 2021's Sundance, that film may be Ma Belle, My Beauty. An admittedly brisk and breezy character study of sorts, Ma Belle comes from first time director Marion Hill and introduces viewers to Bertie and Fred, a couple fresh off tying the proverbial knot. Living in the French countryside (I know, sounds insufferable already but stick with me here), the two attempt to hone their musical craft, with French/Spanish-born Fred making the transition with less issue. Already facing a crippling case of depression that manifests through issues complicating her life as a singer, Bertie's drama only compounds once Lane, an ex-lover who partook in a three-way relationship with the married couple, arrives in town.
The plot description may make the film sound twee and "quirky," however, despite it coming from a rookie filmmaker Ma Belle is a startlingly assured (if maybe a bit too bloated) rumination on love, loss and shared intimacy. The relationships involved here, both current and of a more distant vintage, have genuine texture and specificity, particularly as jealousy's begin to unravel the knots connecting these people. There's a looseness here, a looseness fitting for a film set in the French countryside, that is born out of the romantic fluidity of these relationships, turning each glance or gesture into something with unforeseen complexity.
Hill's direction is subtle and assured, if not entirely singular or distinct. The beauty of the film comes less from any muscular camera work, instead coming from a deep-seeded intimacy that the director's able to instill in each sequence. For films about past romances, much is left to the performers and the physicality of their performances, and Hill's direction leans into this. The photography here is equally lovely, seemingly shot from inside a freshly-emptied wine bottle and with a warmth that has one thinking the cinematographer may have been the one to polish it off. Toss in a score from Mahmoud Chouki that's as lively as it is lovely, and you have a delightfully enjoyable deconstruction of a decidedly modern romantic entanglement.
The performances here are also quite pleasant. Idella Johnson and Lucien Guignard star as Bertie and Fred, but while Guignard is fine, it's more the story of Bertie and Lane, with Hannah Pepper's performance as the mysterious interloper being the crowning gem of the film. Their chemistry together is rather vibrant, and while things progress in a way that seems a bit telegraphed, each interaction the two share is full of depth and intrigue. Then you add Sivan Noam Shimon's crackling performance as Noa and you have a collection of performances that elevate this warm, if maybe a bit thin, romantic drama into an entirely different strata. This one's bound to be your favorite discovery on whatever streaming service it ends up on. Born to be watched on that first warm spring evening.