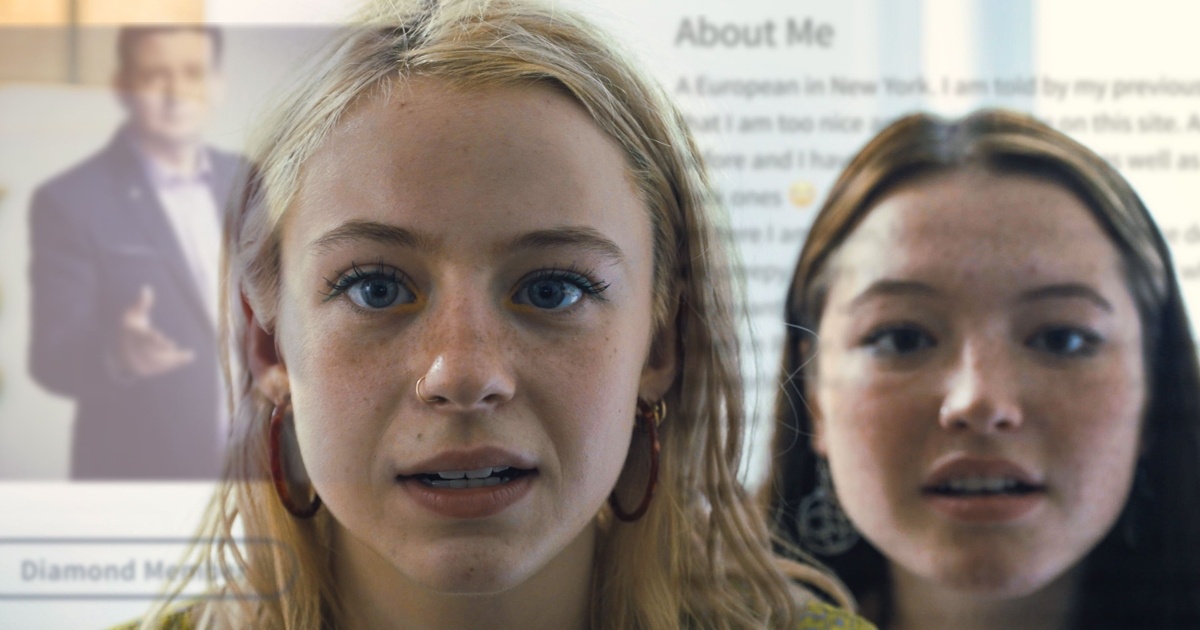 With the COVID-19 pandemic still raging, the glut of films engaging with this moment in world history is starting to ramp up. We see films like Locked Down directly face the idea of a quarantined world, while other films, things like the Michael Bay-produced Songbird use this as a basis for something even more fantastical.
And then there are films like Searchers. A documentary less about the world during quarantine than it is a film squarely about the need for companionship that has been on the minds of everyone who has had to do any extensive lock down, Searchers is the latest film from director Pacho Velez and is one of Sundance 2020's more entrancing non-fiction films.
Setting COVID opposite a still seemingly bustling New York City, Searchers introduces viewers to a collection of New Yorkers of various ages, races, genders, classes and sexual orientations, all of whom share one desire: human connection. Through a series of interviews setting these people opposite the dating app interfaces they use, Velez stylistically engages viewers in stories about the most modern of human experiences. Over roughly 90 minutes, the film enters and leaves these lives as they go about finding whatever level of intimacy they desire, be it a potential spouse or something a bit less permanent.
What may sound like a relatively simplistic documentary is elevated not just by Velez's profound empathy for every person that crops up, but also the director's decidedly assured directorial hand. The overlaying of social media accounts, web browsers and dating apps seen throughout the film initially feels a pinch gimmicky, but as the film progresses these not-so-subtle flourishes become shockingly textured, ebb and flowing between coming across as freewheeling and at other moments almost clinical. People engage with one another on these apps with various degrees of depth, and Velez never judges one intent or the other, and while these are becoming searches that themselves are evading actual human connection through the screens these apps call home, Velez finds the charm in each and every one of these searchers. Even in seemingly frigid moments, moments like a young woman, barely in adulthood, scrolling through potential suitors in what would be a connection almost entirely transactional. This is maybe the film's greatest sequence, not so much judging this young woman as money-hungry than entirely engaging with her self-assurance and confidence.
And therein lies the film's true star, the searchers themselves. Velez has a clear eye for fascinating people, be they middle aged men trying to find true love or young queer men and women trying to navigate dating in an increasingly fluid world. There's a story in her for everyone, no matter life experience, and in turn the film becomes something a bit more generationally intriguing than the face masks found in the background may glance towards. Velez is, after all, not a slouch in the non-fiction arena. With films like Manakamana and last year's brilliant The American Sector to his resume, Velez has become one of the more underrated voices in the non-fiction cinema space, and this may be his most commercially viable works. Easily one of Sundance 2021's more enjoyable films, Searchers is a beautiful, thoughtful and effortlessly charming rumination on human interaction in an endlessly distanced world, a film not so much for this moment than it is of it.