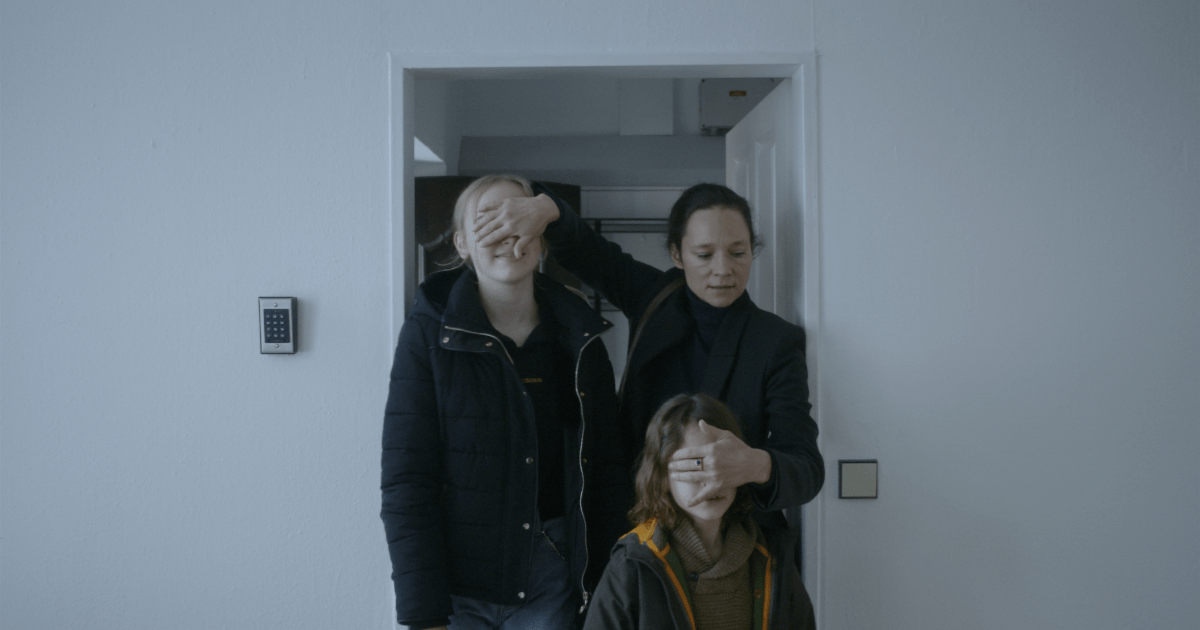 The Sundance Film Festival may be a great venue for feature filmmakers making their debut behind the camera, but the festival also happens to be an impossibly important arena for filmmakers of a more vetran status attempting to make headway in a crowded film market.
Take Ronny Trocker for example. After making a splash with his first feature, The Eremites at Venice in 2016, the director now heads to Park City (albeit virtually) with Human Factors, and cements himself as a genuine talent to watch.

Human Factors tells the story of Nina and Jan, a seemingly mild-mannered couple who, after their lives outside the home begin to devolve into chaos following tension at their family-owned ad agency, decide to retreat to the country with their two children with the hopes of weathering the storm. However, things don't quite go to plan as their new home becomes the grounds of even more anxiety following a robbery that only Nina is privy to. Similar in tone and atmosphere to films like Force Majeure and The Loneliest Planet, Human Factors is a devastating, quiet familial drama that uses brief moments of human trauma in order to mine deep seeded truths about the human experience and the relationships we share. In all of their misguided expectations and doubts, at least.
While the premise may in fact be similar to a handful of relatively recent works from established filmmakers, Trocker's film is decidedly singular. Trocker's camera is lingering and, through a series of long tracking shots, elevates tension from almost the very first shot. As the robbery in question and details therein begin being called into question, the very heart of the family begins to devolve, crumbling under the weight of doubt and ultimately resentment. This is made manifest by direction that's deeply intimate and shockingly in tune with the small gestures and glances that begin to come to the surface as connections begin rotting. This rot compounds itself as the film progresses, seeping into the icy photography from Klemens Hufnagl, photography that's as unsettling as it is distancing.
However, the heart of the film rests squarely on the two lead performances. Sabine Timoteo and Mark Washke star here as Nina and Jan, an upper-middle class family who have their world shattered following a business decision that brings political fire upon their house and a home invasion that simply adds to the blaze. There's a very clear and concise political aspect to the film, and not one that's just found in the very real political subplot found here, but watching as this seemingly 1% family crumble under the weight of realizing that they may not actually know all that much about one another plays out with incredible nuance and a naturalism that's quite startling. Trocker wrote the screenplay as well, and it shows, with the performances so brilliantly modulated to each seemingly minor transgression that ultimately tear this family unit apart. Hopefully this is only the beginning for this talented writer/director.