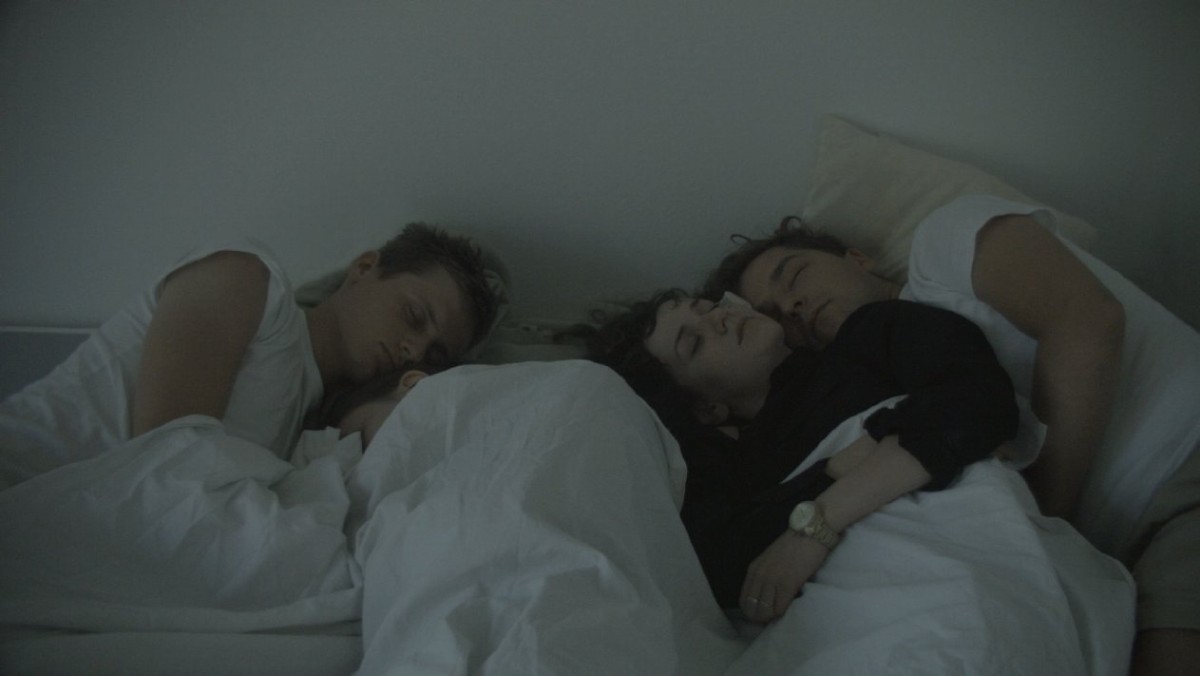 All These Sleepless Nights was presented in Sundance's documentary section, but those going in hoping to learn something about insomnia will probably come away disappointed, at least in a sense. The film is far more concerned with watching twenty-somethings Kris (Krzysztof Baginski) and Michal (Michal Huszcza) as they move furniture (widescreen is for snakes, funerals, and couches dontcha know), chase girls, set up low-rent performance art pieces, try drugs, dance, and break into extravagant private property. The degree to which any of this is scripted seems continually up for grabs; all the performers are billed as themselves, and there are certain major life events (breakups, mostly) that happen off-camera, as though the actors told writer/director/cinematographer Michal Marczak to stop filming when their lives became too painful.
But there is, just as potently, the sensation that Marczak is prodding them along, suggesting actions and more often settings to best take advantage of his basic premise – to show what it is to be young, totally carefree, apparently still someone's dependent, and absolutely committed to having a good time at all times. So he finds traffic jams for them to dance in, beach parties for them to crash, and sets up a microphone to let them project compliments to passers-by.
The plot never gets more complex than Michal dating Kris's ex-girlfriend, but if you're lucky enough to wander into its wavelength, it doesn't really need to, either. Marczak captures each encounter with the fluidity of a Terrence Malick or Jacques Rivette film, attuned to his cast's movements and gestures, using the camera as an extension of them (or vice versa) in lovely harmony. The slightly-muted color palette, so in vogue these days, creates a commonality between the lights of fireworks and concert beams, an aesthetic Mia Hansen-Løve used to similar ends in her own rave movie, Eden. Marczak is constantly trying to push his camera to be as free as his characters, at one point even switching to much lower-quality digital to bring in some (perhaps too-intimate) home movies Michal shot with his girlfriend.
The film will likely function as a sort of barometer, depending on how a viewer feels about restless young people who aren't terribly interested in working. For myself, who's scarcely been unemployed since graduating college, doesn't naturally drift towards the party scene, and has no interest in drug use no matter how recreational, I thoroughly enjoyed spending an hour and forty minutes in this uninhibited fantasy. Vadim Rizov, in his review, noted that you might have to be a party person to enjoy; I agree that it might help to want to be such a person.