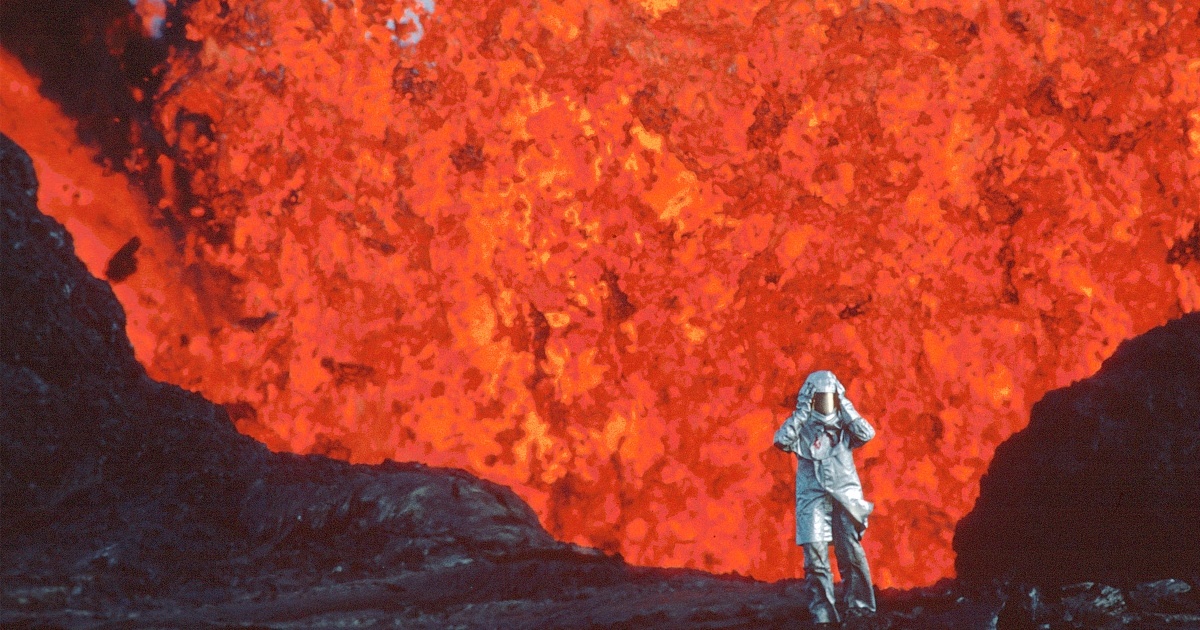 Starting off this second dispatch from Sundance 2022 is one of the festival's more pleasant surprises. Directed by Alika Maikau, Every Day In Kaimuki is a relatively unsung feature premiering during the festival, and while its lowkey narrative may hint at a disposable debut feature, Maikau's first foray into feature filmmaking stands as a quiet and unassuming, and yet beautifully tender, coming of age story.
Every Day In Kaimuki introduces viewers to Naz, a young 20-something radio DJ who, after seemingly years of proclaiming his intention to move to New York, finally begins the last stages of preparation for the said move. Having spent most of his life in O'ahu, Hawaii, Naz has dreams of grandeur, finally driven to take the leap following his girlfriend Sloane's own hopes to leave the island. Inherently a film about home, Every Day In Kaimuki is a beautifully lithe picture, clocking in at just a pinch over 80 minutes and feeling as light and brisk as that runtime hints. Naz Kawakami stars here and gives a relatively good performance, one that's less showy than it is lived in and naturalistic. Where the showiness comes in is the lush photography, which pairs wonderfully with Maikau's light directorial hand, and heightens an otherwise spartan piece of storytelling. Not groundbreaking in the slightest, but taken in the context of a festival full of bombastic new films, this quiet character study stands as a delightful palate cleanser.
Speaking of bombastic new films, few films from this year's festival feature a screenplay as arch and one-of-a–kind as Jesse Eisenberg's debut feature, When You Finish Saving The World. Starring Finn Wolfhard and Julianne Moore as a son and mother who for the life of themselves can't find a single thing to connect on despite seemingly having a deep relationship years prior, Saving The World is a semi-auto-biographical film that glances towards the work of artists like Woody Allen, yet strips away much of the nuance of that director's great early works. Ziggy is a student at a local school who moonlights as a Z-list folk musician on a Tik-Tok-like web service, while his mother is the head of a woman's shelter who begins to foster a kind of relationship with a young man whose mother is under her wing.
Based on a monologue written by Eisenberg about his courtship of young woman with radical political beliefs during his high school days, Saving The World carries with it many of the issues of a "first film," and little of the intrigue therein. The direction is serviceable, bringing to life a screenplay not so much about unlikable characters, but characters with little redeeming or intriguing aspects. Wolfhard's performance is infuriatingly one note, down to the repeating of the number of people who follow him on the music service, which is surely meant as a joke but is done with such grotesque sincerity that it lands somewhere closer to cringe than it does satire. Moore is fine but given very little to do here, and while the insights about the vapid nature of modern political discourse among the youth set is interesting, there is very little new added to the larger conversation here, however. But hey, the Emilie Mosseri score is fantastic, as is the performance of Jay O. Sanders as the family's patriarch, AKA the only performance truly aware of the film it's a part of.
Next up, we head to the world of documentary films for one of the festival's most anticipated documentaries and one of its most hotly talked about. First up is Amy Poehler's first documentary feature, the lovely Lucy and Desi. Told primarily through their own words (with some jarring talking head interviews thrown in for reasons), Lucy and Desi tells the story of Lucille Ball and Desi Arnaz, inarguably two of the most important figures not just in comedy but in television history. While relatively classic in its structure, Poehler proves to be a talented storyteller, clearly in love with her subjects and the history that they made together. The archival footage here is truly awe-inspiring, and paired with footage of their show, this culminates in one of the breeziest and yet most engaging 102 minutes you'll have all festival. It's truly too bad that the aesthetic of the film is so flat, however. The talking head interviews feel superfluous, with various family and friends of the couple waxing philosophic about the impact they had throughout culture, something that any viewer of the film will likely walk in with a clear understanding of. That said, it's a briskly told yarn about one of comedy's true titanic couples, and one whose love for its subject is deeply infectious.
Finishing up this dispatch is a documentary on the opposite end of the spectrum. Oozing style, director Sara Dosa's Fire Of Love is a kinetic, one of a kind documentary that takes its own legendary couple and spins a yarn that feels like an eruption of energy. Telling the story of volcanologists Katia and Maruice Krafft, Fire Of Love uses footage shot by the couple of their journeys across the world and to landscapes that feel ripped out of a science fiction epic. Infatuated with volcanoes and the world they leave in their wake, the footage shot by the Kraffts is deeply engaging, pairing perfectly with a passionate story about a very strange but profoundly lovely menage a trois. Dosa's use of the archival materials here gives the film an almost punk rock-like energy, pairing perfectly with the droll narration from Miranda July and Nicolas Godin's delightful score. Recently the subject of a bidding war, Fire of Love recently won a seven-figure deal with National Geographic Documentary Films, so this will likely not be the last time you hear about this profoundly moving documentary love story.