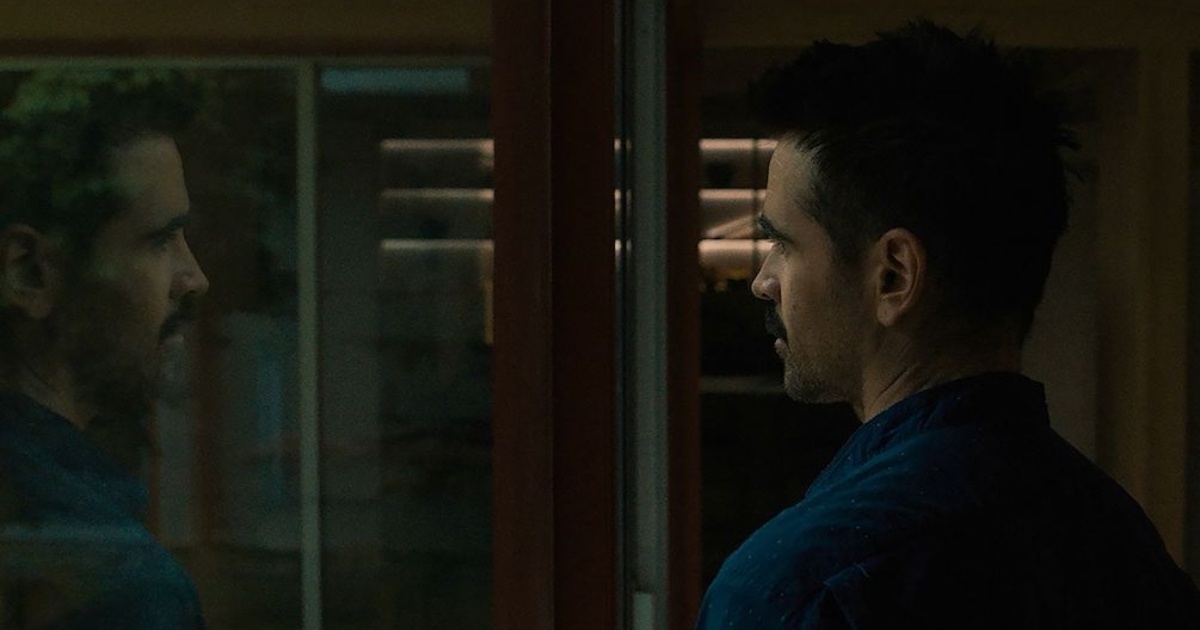 Few films at this year's Sundance Film Festival have been more hotly anticipated than the latest film from director Kogonada. Going from the realm of video essay to his brilliant debut feature Columbus, Kogonada has not just become a director "to watch" but genuinely one of the more fascinating artists working today, so the buzz surrounding his latest, After Yang, is at a fever pitch.
And thankfully we can report that the film exceeds any and all expectations.
Starring Colin Farrell, After Yang tells a melancholic tale about a family caught in a crisis. Based on a short story from author Alexander Weinstein, the film is ostensibly a slice of life drama about a family as each member attempts to deal with grief and loss, albeit with a tinge of futurism. Farrell stars as Jake, a tea shop owner and the patriarch of a family who is attempting to deal with the sudden shut down of the oldest "sibling," a "techno" avatar named Yang (Justin H. Min). Co-starring Jodie-Turner Smith and Haley Lu Richardson, and featuring a beautiful performance from newcomer Malea Emma Tjandrawidjaja, After Yang is a meditative, tranquil and melancholic rumination on life, loss, grief and family that's truly one of a kind.
Owing a debt to filmmakers like Robert Bresson and Yasujiro Ozu, Kogonada's latest is easily his most accomplished work to date. Kogonada's camera is quiet and plaintive, using precise framing instead of a gaudy production design to set its sci-fi atmosphere. Best classified as "light" science-fiction, the film is less interested with the technological concepts at its core (things like A.I.) than it is the questions of identity, family and grief that are best manifested through this vaguely otherworldly narrative. This is best seen in the film's most powerful sequences, the brief glimpses into Yang's life before he became part of this family, which are seen through heartbreakingly impressionistic flashbacks. These flashbacks are bursts of energy both aesthetic and emotional, with Kogonada's camera becoming more lively, giving these memories a kinetic energy that's otherwise missing from the film.
At its core, the film is about Jake (Farrell), attempting to discover not just why Yang has started to break down, but even more so exactly who he was prior to arriving in his family. What results is a film that's as sentimental as it is tranquil. Farrell's performance is an impressive one, with his gradual discovery of just who Yang was and the life he lived becoming something of a heartbreaking dive into memory and loss. While the script is made manifest by performances that are relatively muted, the heart is deeply felt, particularly in the performance of Tjandrawidjaja, whose turn as Min is lived in and tactile. Smith is equally as good, with some of the film's strongest sequences coming in the moments shared between husband and wife. Scenes like the two sharing a moment over food despite not being in the same room, go from being interesting from a staging perspective to emotionally devastating with little realizations like them eating the same thing despite the distance.
It's this understanding of human connection that makes After Yang, and Kogonada's larger project overall, so remarkable. The small moments make a life lived, and through things like the flashback's to Yang's life, or the brief glances towards a life shared between husband and wife, Kogonada's film takes its science-fiction trappings and embeds within them a film of profound humanity. Driven by a collection of superb performances and gorgeous photography, not to mention a breathtaking score from Aska Matsumiya and a heartbreaking score from legendary composer Ryuichi Sakamoto, and you have a melancholic masterpiece from a one of a kind filmmaker.