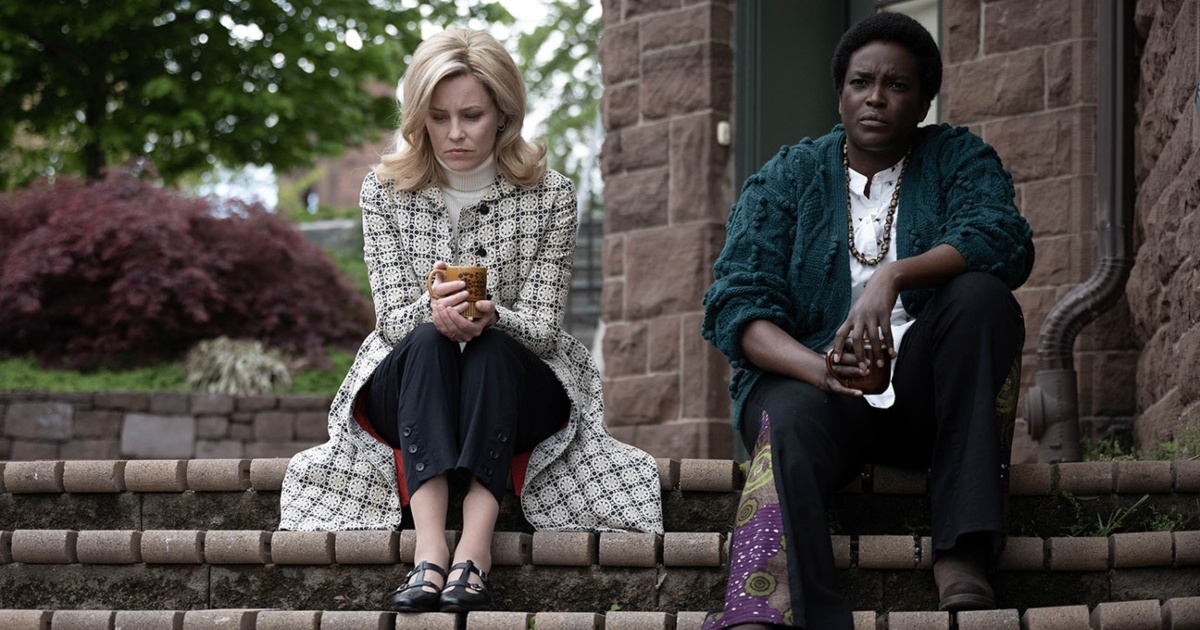 Well, it's a new year, and with that comes a new excursion to Park City, Utah for the Sundance Film Festival. However, as the COVID-19 pandemic continues to rage on, this year's festival is taking a different, decidedly more digital, form. So, with dozens of films now available to stream to the general, ticket-buying public, you may need some direction when starting your festival run. Over the next week, we will be bringing you dispatches from the festival, hoping to introduce you to films that you may be hearing more about over the next few months:
Starting off this premiere dispatch from Sundance 2022 is one of the festival's most hotly anticipated documentaries. Continuing the recent wave of fascination with the life, times and death of Princess Diana, The Princess is the latest film from director Ed Perkins and uses archival materials to investigate the life of Diana with real intimacy and immediacy. Sans any narration or talking head-style interviews, The Princess is a remarkable piece of editing, collecting thousands of hours of archival materials ranging from contemporaneous interviews with the princess to man-on-the-street style interviews with the general public, all the way to footage of the princess at home and with family.
Perkins and his team take this treasure trove of footage and distills it down to a film running just shy of two hours in length, which itself turns into a magnetic, yet strangely thin, portrait of the cultural icon. Shining a light mainly on Diana's relationship with the general public, viewers become privy to footage of TV show hosts waxing on about Diana and her marriage and, most poignantly, enraging footage of tabloid photographers hounding her every waking moment. This footage packs a distinct power, particularly as it feels decidedly pre-Internet in a way that's fascinating, yet the film's primary issue is that none of these insights feel entirely new.
Unsurprisingly, the most powerful moment in the film comes when Diana's death is announced to the world, which is shown in home video footage shot by a group of guys playing cards one night. It's a poignant, deeply felt moment that feels otherworldly given the anachronistic nature of a cultural moment like this. That said, there's little in the way of insights here, turning what could have been a mammoth achievement of non-fiction storytelling into something that feels strangely supplemental to the other Diana artifacts being produced recently.
Next up is another documentary focusing on a global cultural icon, albeit one of a slightly smaller scale. Nothing Compares comes from filmmaker Kathryn Ferguson who marks her first documentary feature directorial effort with a portrait of legendary musician Sinead O'Connor. Telling her story through her own words, Nothing Compares shines a light not just on O'Connor's professional life, but her personal life as well, giving a well rounded look into one of modern music's more polarizing entities.
Primarily focusing on her rise to prominence in the late 1980's and early 1990's, Nothing Compares is a sort of counterpoint to the above-discussed Princess Diana documentary in that, where Perkins' film is an accomplished yet thin picture, Ferguson's feels classically edited and yet thrillingly informative. The greatness of Ferguson's film isn't so much in the craft of the film, although it is engaging, but instead it's in the choice to focus not on the moments that made her famous and instead focus on the lead up to these moments. Viewers become privy to the misogyny of the industry that she worked within, but instead of being contextualized around the early stages of a career, thus turning these aggressions into something even more insidious. It's a deft choice that adds a great deal of depth and texture to an otherwise straight-forward documentary.
Now onto the world of fiction premieres for Call Jane. The latest from writer-turned-director Phylis Nagy, Call Jane stars Elizabeth Banks as Joy, a well-to-do housewife in 1968 Chicago who, after having complications with a pregnancy, decides to get an abortion. Following this traumatic event, Joy begins getting more and more involved in the Jane Collective, a group of women who assisted other women in getting safe abortions pre-Roe vs. Wade, ultimately becoming an important player within this group.
"Based on true events," Call Jane takes its fictional lead and uses her as a cypher, with the hopes of introducing viewers to a real-life collective who spearheaded the movement to bring legal abortions to women who need them across the country. Nagy's direction is superb, proving to be more than just a talented scribe, using a relatively static camera and impressive production design to beautifully set a mood and a period. Banks is good here, giving a performance that's textured and nuanced in a way that adds real depth to an otherwise easily dismissable character. That being said, the film does seem strangely thin, often finding its characters speaking in protest poster speeches instead of anything resembling actual dialogue.
For instance there's a moment in the film where the group of women actual confront the fact that throughout the film women of color are largely dismissed due to them not having the money to pay. What could have been a deeply insightful and thoughtful sequence devolves into little more than speechifying, itself only elevating the already strange idea of telling this narrative through the eyes of an upper-middle-class white woman. Nagy navigates this issue by crafting a film that's largely engaging and propulsive, but it doesn't negate the fact that this is a largely toothless work.