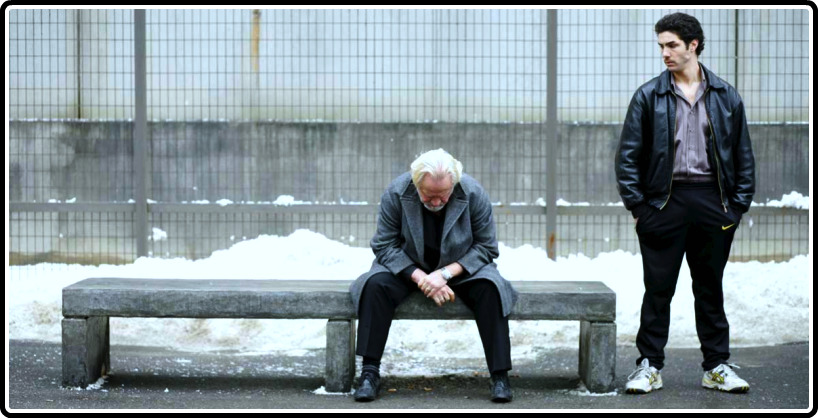 Jacques Audiard's Un Prophete (A Prophet) is unlike any other I've seen.  It is a veritable molotov cocktail — a prison drama encasing the fuel of a coming-of-age film, ignited with suspense and a touch of the ethereal — thrown at your movie screen to explode and burn for 150 minutes.
A Prophet follows Malik El Djebena (Tahar Rahim) as he, a 19-year-old illiterate Arab, enters into a six-year prison sentence.  He is immediately sucked into the internal politics, muscled into killing another prisoner for the prison's Corsican representation, led by a man named Cesar, whose influence is practically without limit.  Malik does his job, securing for himself security, protection, and subsequent larger tasks throughout his sentence.  As he learns and masters the arts of power and crime, whatever innocence he may have retained coming into prison is lost, and what emerges is a seasoned, masterful crime lord.
As Malik gains influence and access to more of the prison, the linear narrative of the film begins to snake through its halls, introducing side plots and characters, each complex and powerful enough to be protagonists themselves.  Trusts and loyalties are created, questioned, and broken at lightning speed, and every character introduced is one to watch closely.
Audiard's film rages with an intensity similar to films like City of God, but at the same time, harkens back to the likes of Z and Le Trou.  It creates an epic and unforgettable tale in a place that, as an audience, we likely would never know.  Rahim's performance is also unforgettable, establishing his place in both the history and future of cinema.