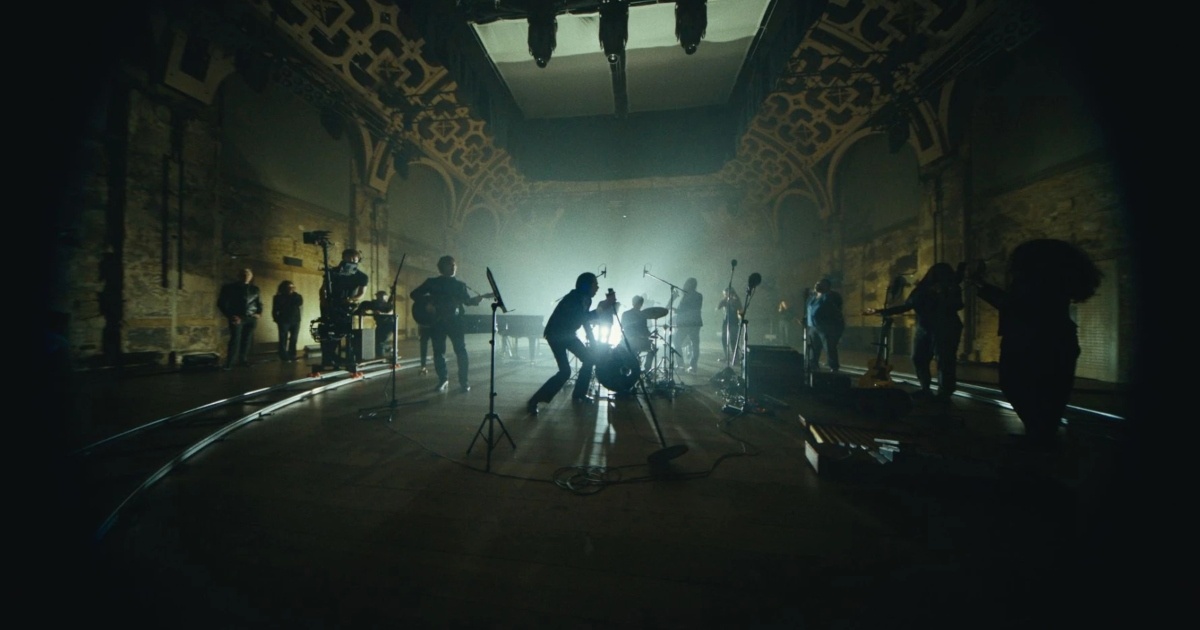 5. The Pez Outlaw
Starting off this final SXSW recap is one of the more surprising documentaries to come out of what was a fantastically curated collection of documentary films. Entitled The Pez Outlaw, this film comes from directors Bryan and Amy Storkel, and tells the story of Steve Glew, a mild-mannered small-town Michigander with a penchant for crafting some rather ludicrous get-rich-quick schemes. However, he outdoes himself when he discovers the market surrounding rare Pez dispensers, leading him to jet set through Eastern Europe in search of the rarest of rare candy ephemera. Similar in many ways to other neo-heist documentaries, particularly something like HBO's McMillions docu-series, Pez Outlaw is a captivating work that's high on tension, despite its seemingly low stakes. The relationship between Steve and his family is incredibly touching, giving the proceedings some much needed narrative heft, and when the film's villain, The Prezident, arrives, the film flips into a gear previously unexpected. Charismatically directed, the film never overstays its welcome and, at only 85 minutes, the film packs one hell of a punch. Talking head interviews do bog things down slightly, but its lead character gives a shot into the film's arm whenever he pops up on screen. Pretty special little picture that is sure to do gangbusters, particularly when it arrives on streaming services.
4. This Much I Know To Be True
Another ace documentary from this year's lineup (I'm going to get this out of the way here, this whole list is a collection of documentaries, just to tell you what this year's SXSW was best at), albeit one of a much different vibe is the Nick Cave-led This Much I Know To Be True. Directed by long time collaborator Andrew Dominik, This Much is a one of a kind documentary, and a one of a kind experience given its larger context. Made during the peak of the COVID-19 pandemic, Dominik's film finds Cave excising some demons, with his ability to perform obviously blocked by the world catching fire. I reference exorcisms as, besides Cave's overall gothic-tinged aesthetic, the brilliance of the film comes less from the sheer fact of seeing Cave perform and more the energy that these performances carry. Ostensibly a series of performances, This Much is a singularly brilliant concert film, with Cave and Warren Ellis performing tunes from "Ghosteen" and "Carnage". Feeling as though its in a larger conversation with a film like Songs For Drella, Dominik crafts a nearly transcendental work, feeling connected to both Cave's confidence and melancholy in equal measure. At moments rapturous, at others deeply brooding, This Much I Know To Be True is yet another breathtaking deconstruction of the Nick Cave mythos and a piece of documentary portraiture that's profoundly moving.
3. Fire Of Love
Next up is a documentary experimenting with the form in its own right. Oozing style, director Sara Dosa's Fire Of Love is a kinetic, one of a kind documentary that takes its own legendary couple and spins a yarn that feels like an eruption of energy. Telling the story of volcanologists Katia and Maruice Krafft, Fire Of Love uses footage shot by the couple of their journeys across the world and to landscapes that feel ripped out of a science fiction epic. Infatuated with volcanoes and the world they leave in their wake, the footage shot by the Kraffts is deeply engaging, pairing perfectly with a passionate story about a very strange but profoundly lovely menage a trois. Dosa's use of the archival materials here gives the film an almost punk rock-like energy, pairing perfectly with the droll narration from Miranda July and Nicolas Godin's delightful score. Recently the subject of a bidding war, Fire of Love recently won a seven-figure deal with National Geographic Documentary Films, so this will likely not be the last time you hear about this profoundly moving documentary love story.
2. Anonymous Club
Sliding in at the penultimate slot here is the second music documentary on this list, albeit one that's a bit more classical than the previously discussed Nick Cave piece. Anonymous Club puts viewers in the presence of beloved rock star Courtney Barnett, as she weighs what she wants to do with a future that sees her becoming one of rock's foremost talents. Inherently an introvert with a disinterest in being in the broader spotlight, Barnett proves to be a deeply engaging presence, a walking paradox whose humanity screams at ever stop. Shot gorgeously on 16mm by long-time collaborator Danny Cohen, the film is a classically structure music documentary that's elevated by a startling sense of intimacy, and becomes as much about Barnett's process and growth as an artist as it is about documenting one moment in a performer's life. There's a lack of sheen here that's genuinely exciting, giving viewers an unvarnished look at a performer coming to terms with the fact that she may very well become a superstar.
1. The Last Movie Stars
Finishing off this list is the latest documentary from none other than Ethan Hawke. The Last Movie Stars premiered its first episode during this year's festival, and this dive into the life and love of legendary thespians Joanne Woodward and Paul Newman could very well be the documentary TV event of the year, especially for cinephiles. Hawke's six chapter series comes from CNN and HBO, with Martin Scorsese aboard as executive producer, and features a stunning, star-filled cast reading from some truly surprising material. Built on the back of a previously-abandoned project from Newman and writer Stewart Stern, the film takes from a treasure trove of interviews Stern had done for a potential Newman-penned memoir with everyone from Gore Vidal to Karl Malden. With a killer cast of voice talent from the likes of George Clooney to Karen Allen, the film takes its remarkable source material and turns it into at once a documentary about one of Hollywood's greatest relationships and also a startling performance piece with one of the greatest casts you'll ever see. I've only seen the premiere episode at this point, but if the first hour is to be believed, this may be the television documentary of 2022.