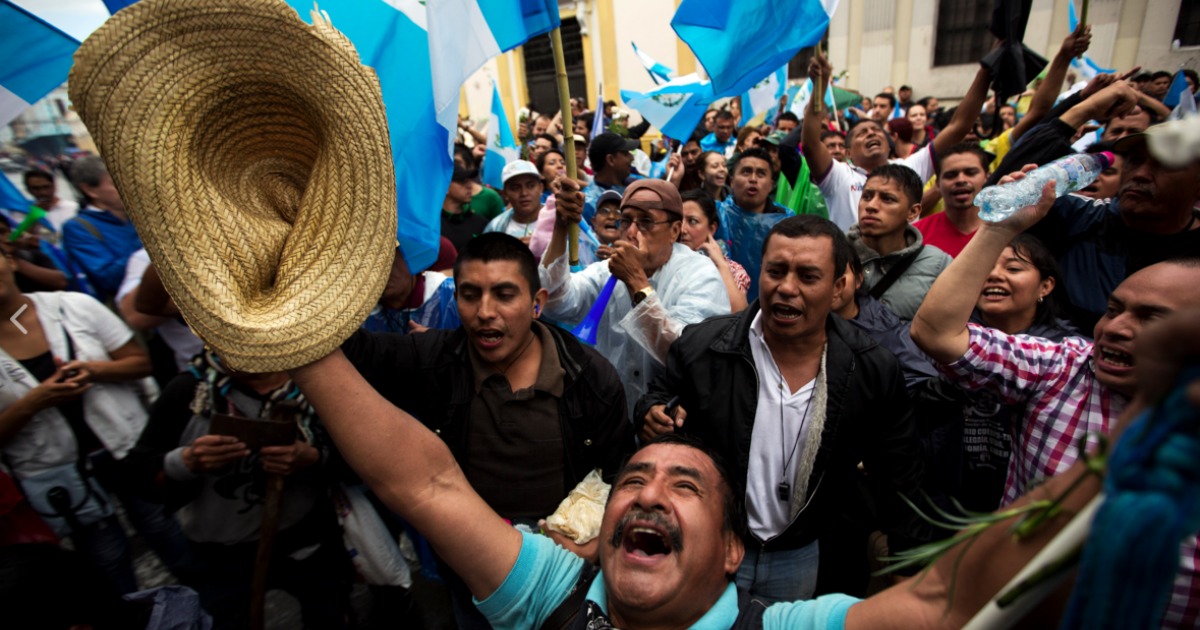 Open up any newspaper on any given day, and each headline will be best described as "here's another way in which we live in divisive times." Be it something as global as the rise of jingoism under the guise of "populism" or as specific as the fact that people in Flint, Michigan are still without clean drinking water, human rights are being challenged across the globe on a daily basis. And if politicians won't speak for those without voices, the Human Rights Watch Film Festival is here to show that filmmakers will pick up the slack.
Back once again for its 2017 series (its 28th year), The HRWFF 2017 begins on June 9 and will run until the 18th, and includes 21 feature documentaries and panel discussions that hope to shine a light on atrocities taking place in countries across the planet.
Opening this year's festival is Zaradasht Ahmed's Nowhere To Hide. The story of an Iraqi nurse and the war that threatens to tear the lives of himself and his family completely apart, Hide thrusts the viewer squarely into the life of Nori Sharif as he invites the viewer into he and his family's daily life. Given a camera by Ahmed following the US's leaving of the country, Sharif captures his day to day life in Jalawla, Iraq as Iraqi forces leave, leaving a vacancy that is ultimately filled by the Islamic State. Intimate and unwavering, Hide is a devastating meditation on a conflict that is still raging throughout the Middle East. It's also something more universal. At the heart of this film is the battle between duty and safety, and watching as our lead weighs his passion for saving those in need with his need to keep his family safe is powerful and makes this a superlative documentary feature.
Opposite that will be Nobody Speak: Trials of the Free Press from director Brian Knappenberger. Closing the festival, the film is marking its New York Premiere with this series, and is at once an intriguing look at the modern state of the press and also a gaudy look at a tabloid paper's dream case. Revolving around the sex tape case that brought Gawker into conflict with legendary pro-wrestler Hulk Hogan, the film uses this case and a handful of others to take stock of the changing state of free press and what that means to the general public. As we constantly see lies and falsehoods coming out of the mouths of those in the highest positions of power, "fake news" has become a slogan that has forever changed the relationship between the public and the press. Nobody Speak attempts to, successfully so I may add, see just how in the Hell we ended up in this position in the first place.
Likely to be the festival's biggest hit, Bill Nye: Science Guy hits the festival just on the heels of the titular scientist's return to television through his new Netflix series, and it's a delightful little picture. From directors David Alvarado and Jason Sussberg, Science Guy takes us through the life of Bill Nye, from his relationship to and with astronomer Carl Sagan to his current state as the defacto leader of the Climate Change movement here stateside. A relatively classical documentary in style, the greatness of the film comes in the form of its depth of coverage not only biographical but socio-political. Sure, we hear about his youth, but the best aspect of the film comes in its discussion of Nye's relationship to the climate change movement, in that he not only brought more light to it but also more light to the loud detractors. From the host of a '90s kids series to a spokesperson for an entire movement, Science Guy is a classically made but absolutely engrossing look at modern science and the importance of it, particularly in an age of, once again, "fake news."
Less likely on peoples radar is one of the series' best films, Home Truth. A devastating look at domestic violence and particularly the case of Colorado mother Jessica Gonzalez, directors April Hayes and Katia Maguire take the viewer on a haunting journey through one specific case that evolved from a nightmare local case in a quiet Colorado town to the Supreme Court and even an international human rights tribunal. In 1999, Gonzalez lost three of her children after they were abducted and murdered by their father, himself in violation of a restraining order from a previous domestic violence case. Gonzalez in turn sued the local police department for their ineptitude when it came to enforcing the said order, leading to the above mentioned Supreme Court case. Briskly told over just shy of 70 minutes, Home Truth is a powerful and devastating look at domestic violence and the importance of restraining orders, and with a surviving child learning to cope in his own way, the relationship between Gonzalez and her child offer up a deeply intimate journey in their own right. This split between broad sociological import and profoundly personal familial bonds make Truth a genuine highlight of this year's HRWFF.
Another highlight, and one whose structure is easy to describe but hard to quantify emotionally and intellectually, is Lindy Lou, Juror Number 2. 20 years ago, Lindy was a mild-mannered woman who happened to get called for jury duty. However, opposite 11 other jurors, the jury would ultimately find the defendant guilty and sentence him to death. With his execution in 2006, Lindy spent many of the previous years visiting the young man, acting as ostensibly his sole visitor. Now, she decides to track down the fellow jurors with hopes of finding out just what led them to their decision and what that decision meant for them in the following years. Simply told, this film lacks any real style, yet is bewilderingly profound. Through such a simple premise, the viewer becomes privy to a deeply nuanced and textured meditation on the judicial system, the Death Penalty and ultimately humanity and remorse itself. Through the eyes of a comical, conservative, spiritual woman the viewer opens their mind and their hearts to see just what taking the life of a fellow human into their hands truly does to one's psyche.
These films and more are set to take over New York as part of this year's Human Rights Watch Film Festival, running June 9-18. For more information click here.