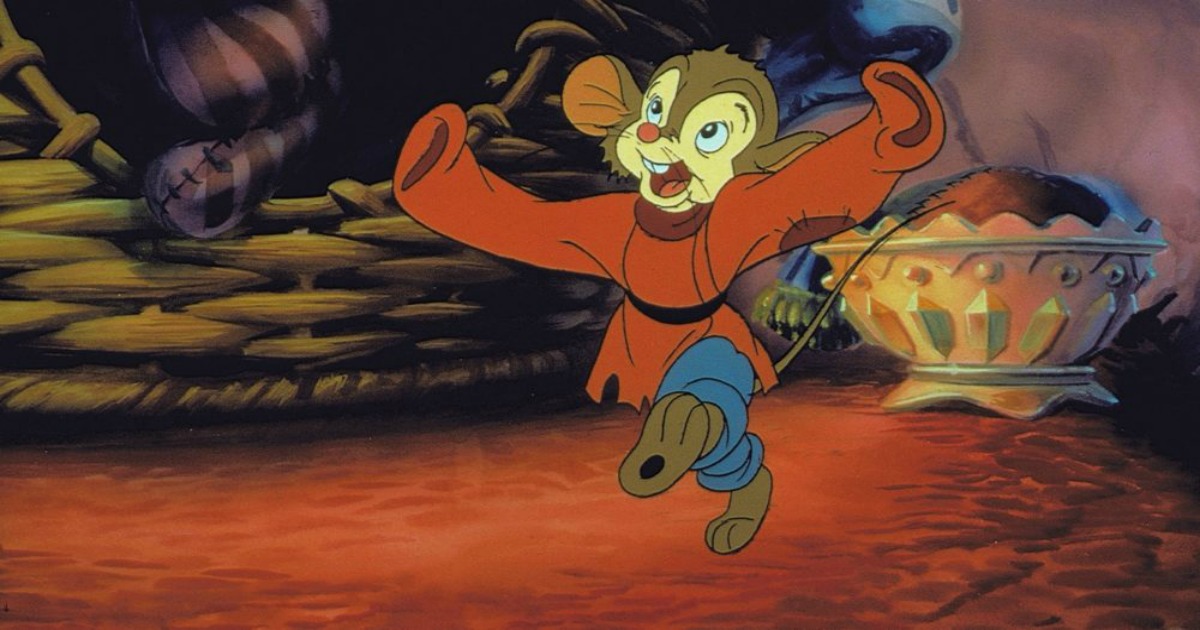 Over the last handful of years, immigration has become not only a hotly contested political issue, but one that has birthed nationalist movements globally. Subsequently giving rise to an expansion of these parties and movements, immigration is only increasing in political discussion. And even some film programmers are seeing this as the most important moment to contextualize cinema's relationship with this issue.
At the newly refurbished Quad Cinema in New York City, the theater and its programmers have collected roughly two dozen films ranging from comedies to historical epics for a new series entitled Immigrant Songs. Shining a light on some of the great unsung immigrant stories from the likes of Jonas Mekas while setting them alongside masterpieces like Charlie Chaplin's The Immigrant (which sees its centennial anniversary this year), this series is a direct response to current political climates across the world and hopes to give context to the immigrant experience globally.
America prides itself on being a cultural melting pot, and thankfully this series is about as close to a cinematic one as you'll ever find. Take, for example, one of the series' most popular comedies, Coming To America. While seemingly out of place at a major art theater, this iconic Eddie Murphy comedy is a delightful look at the immigrant experience taken to it's absolutely cartoonish extreme. While not the highest brow of picture, particularly when taken in comparison to other films it is set next to, it's a crowd pleasing laugh riot that harnesses everything that made star Eddie Murphy the comedic juggernaut he once was.
You want high brow? Look to Jonas Mekas, who has one of his many masterpieces included among the ranks of this series. Entitled Reminiscences of a Journey to Lithuania, an experimental ode to the homeland he and his brother Adolfas shared. After a nearly 25 years away from Lithuania, Mekas blends archival materials with diary-like narration that turns the picture into a devastating love letter of sorts. A shorter entry in the Mekas ouvre, this is one of his most profoundly loving and stylistically inventive works.
Silent films are also included here. Reginald Barker's 1915 silent melodrama The Italian is set to screen on May 28. A gorgeous and brazenly dark melodrama, The Italian follows George Beban's gondolier as he emigrates to the US in hopes of convincing his loved ones that he's truly made of something. However, as with any melodrama worth its weight in heightened emotions, tragedy strikes suddenly, turning the film into something far more intense. A haunting look at the immigrant experience at the turn of the century, The Italian is at once a superlative piece of silent filmmaking and also a devastating historical and cultural document.
And Hell, there are even science fiction pictures here. I'm specifically speaking of the amazing trio of films that include John Sayles' Brother From Another Planet, the David Bowie-starring Man Who Fell From Earth and the rarely seen Slava Tsukerman picture Liquid Sky. Numerous pieces have been written about both the Sayles and Roeg films, so I'll focus this small graf on Tsukerman's 1982 indie. Very clearly influenced by the Roeg film in question here, Tsukerman's film oozes the same Bowie-esque androgyny, but taken to the next level. Starring Anne Carlisle in dual roles that blur gender lines, the film is a gorgeous and riotous piece of work, and is at once a new person in a new land story that so many of these films feature, and also a deeply surreal vision of the 80s New Wave scene in New York. It's truly a vision unlike any you've ever experienced before, and a film that is absolutely peer-less.
I could go on for thousands of words describing the various blockbusters and even animated films (shouts to An American Tale) that are a part of this incredible lineup, but for a full rundown of films and screenings head over to The Quad for the details. The series runs May 19-June 1.