Well guys, it's finally here. 2012 fall festival season is upon us, and coming out of the gate with a burst is the Toronto International Film Festival. The fest announced the first portion of its lineup this morning, and with that brings both excitement, and a cavalcade of first and new looks at some of the most interesting films around.
Featuring new pieces from the likes of Ben Affleck (Argo), Mira Nair (The Reluctant Fundamentalist) and even Neil Jordan (Byzantium), this year's festival is eyeing itself as one of the most interesting and eclectic in years. Ranging from epic dramas like Malick's To The Wonder to the aforementioned Jordan's vampire flick, TIFF 2012 will be a tastemaker for the months following, and should look to continue its reign as one of award season's biggest players.
Here are some of the first, or simply most recent, looks at some of the hottest films set to hit our neighbors to the north during this year's festival:
Byzantium (Neil Jordan)
Synopsis: Two mysterious women seek refuge in a run-down coastal resort. Clara meets lonely Noel, who provides shelter in his deserted guesthouse, Byzantium. Schoolgirl Eleanor befriends Frank and tells him their lethal secret. They were born 200 years ago and survive on human blood. As knowledge of their secret spreads, their past catches up on them with deathly consequence.
Cast: Saoirse Ronan, Sam Riley
The Reluctant Fundamentalist   (Mira Nair)
Synopsis: Based on the best-selling novel of the same title, that was translated into 25 languages, The Reluctant Fundamentalist is a riveting international political thriller that follows the story of a young Pakistani man chasing corporate success on Wall Street, who ultimately finds himself embroiled in a conflict between his American dream, a hostage crisis and the enduring call of his family's homeland.
Cast: Kiefer Sutherland, Kate Hudson, Riz Ahmed
A Late Quartet (Yaron Zilberman)
Synopsis: When the beloved cellist of a world-renowned string quartet is diagnosed with a life threatening illness, the group's future suddenly hangs in the balance as suppressed emotions, competing egos and uncontrollable passions threaten to derail years of friendship and collaboration. As they are about to play their 25th anniversary concert '" quite possibly their last '" only their intimate bond and the power of music can preserve their legacy.
Cast: Philip Seymour Hoffman, Christopher Walken, Catherine Keener
Capital (Costa-Gavras)
Synopsis:  Master filmmaker Costa-Gavras (Z,  Missing) tackles the world of international high finance in this jet-setting, globetrotting drama about the closed-doors intrigue and high-stakes power plays at a French financial giant. This is the story of the unstoppable ascent of Marc Tourneuil, an expendable servant of the Capital who became its undisputed master.
Cast:  Gabriel Byrne, Gad Elmaleh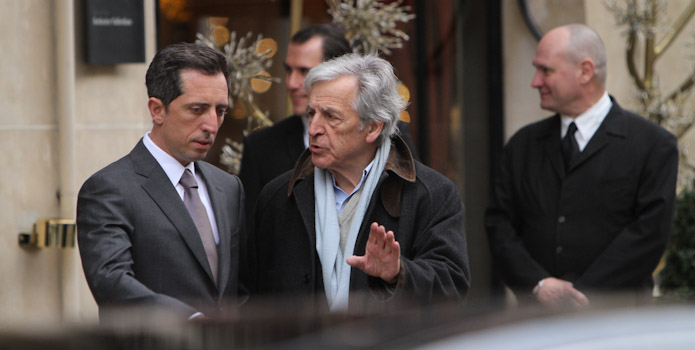 Dormant Beauty  (Marco Bellocchio)
Synopsis:  Italian master Marco Bellocchio (Fists in the Pocket,  Good Morning,  Night,  Vincere) offers a multi-faceted exploration of the thorny issue of euthanasia in this response to Italy's famous Eluana Englaro controversy.
Cast:  Isabelle Huppert, Toni Servillo, Alba Rohrwacher, Michele Riondino, Maya Sansa, Pier Giorgio Bellocchio, Brenno Placido, Fabrizio Falco, Gian Marco Tognazzi, Roberto Herlitzka
Reality (Matteo Garrone)
Synopsis: Matteo Garrone follows his 2008 Mafia epic  Gomorrah  with this scathing satire of Italy's post-Berlusconian obsession with celebrity, in which a charismatic Neapolitan family man overhauls his entire life under the deluded belief that he is destined for reality-TV stardom.
Cast: Aniello Arena , Loredana Simioli, Nando Paone, Nello Iorio, Nunzia Schiano
The Company You Keep (Robert Redford)
Synopsis: Robert Redford directs and stars in this gripping political thriller about a young journalist (Shia LaBeouf) who stumbles upon the story of his career when he uncovers the identity of a wanted ex-radical activist (Redford) who has been underground for five decades.
Cast: Terrence Howard, Julie Christie, Sam Elliott, Brendan Gleeson, Richard Jenkins, Anna Kendrick, Stanley Tucci, Chris Cooper  and  Nick Nolte.
Argo (Ben Affleck)
Synopsis: Academy Award ® winner Ben Affleck directs and stars in this based-on-fact thriller about a CIA "exfiltration" expert who concocts an outlandish plan to get six stranded Americans out of Tehran after the 1979 invasion of the American embassy '" by having them masquerade as a Hollywood film crew.
Cast: Ben Affleck, Bryan Cranston, John Goodman, Kyle Chandler and Alan Arkin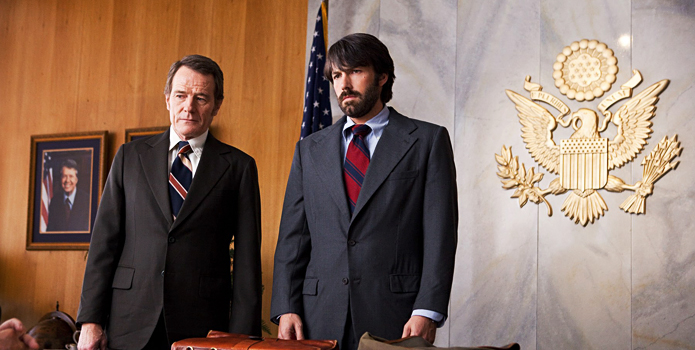 At Any Price (Ramin Bahrani)
Synopsis: Set in the competitive world of modern agriculture, ambitious Henry Whipple (Dennis Quaid) wants his rebellious son Dean (Zac Efron) to help expand his family's farming empire. However, Dean has his sights set on becoming a professional race car driver. When a high- stakes investigation into their business is exposed, father and son are pushed into an unexpected situation that threatens the family's entire livelihood.
Cast: Zac Efron, Dennis Quaid, Heather Graham, Kim Dickens
Imogene (Shari Springer Bergman and Robert Pulcini)
Synopsis: Kristen Wiig, Annette Bening and Matt Dillon headline this hilarious comedy about a washed-up playwright who, after faking her own suicide as a ploy to get her ex-boyfriend's attention, winds up remanded to the custody of her wackily dysfunctional family.
Cast: Annette Bening, Matt Dillon, Darren Criss, Kristen Wiig
Source: TIFF