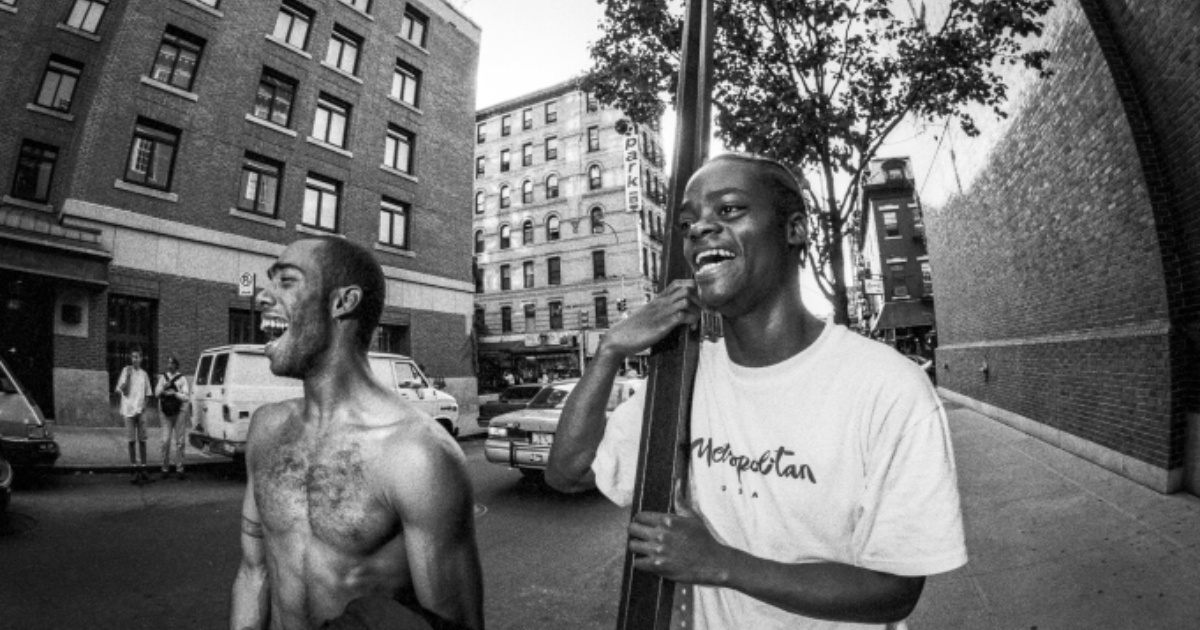 Returning to both theaters and the web after cancelling the 2020 edition, Tribeca has returned stronger than ever. Over the next week I'll be bringing readers three dispatches, covering the latest and greatest in fiction and non-fiction films from this year's lineup.
Starting off this first dispatch is arguably the best film yet to premiere at the festival. From directors Bing Liu and Joshua Altman, All These Sons finds co-director Liu returning to directing following his brilliant debut, Minding The Gap, this time bringing along first time filmmaker Altman as collaborator. Taking to the South and West sides of Chicago for this humanist documentary, Liu and Altman introduce viewers to two men who, throughout their lives, have made it their main focus to educate and empower young Black men. With an ever increasing wave of weapons flowing into the streets of Chicago, it has become a lightning rod for justice and gun reform, with one of the highest annual gun-related death counts in the entire country.
Very much rooted in the same type of empathetic humanism of a filmmaker like Steve James (Liu has even worked with James before on the incredible America To Me series), All These Sons is a profound piece of non-fiction filmmaking. Seemingly in conversation with James' own The Interrupters, Liu and Altman's film isn't simply the story of two men. No, to their credit the film is a deeply moving, often incredibly gutting piece of storytelling, with both the pair of leads and the young men they hope to quite literally save getting equal screen time. These stories are engrossing, feeling at once incredibly specific and yet also heartbreakingly universal. Not nearly as intimate or expressive as the deeply personal Minding The Gap, All These Sons feels a pinch more polished than Liu's debut, but doesn't for one second lose the sense of empathy and humanity that makes him one of the more exciting documentarians of his generation.
Continuing with the documentary thread (heads up for those who care but Tribeca 2021 Documentary lineup > Tribeca 2021 Fiction lineup), All The Streets Are Silent: The Convergence of Hip-Hop And Skateboarding (1987-1997) stands as maybe the festival most energetic documentary. Despite having a title reminiscent of a stuffy Verso Books anthropological study, All The Streets, as its title hints, tells the story of the roughly ten year pocket in New York's history where both the golden age of hip-hop and the golden age of skateboarding not just crossed paths, but brilliantly converged into a movement unlike any the city had or has ever seen. Directed by Jeremy Elkin, the film introduces viewers to various players in the scene on both sides, telling everything from the rise of the Stretch Armstrong radio show to the birth of the Supreme label.
Structurally quite linear, the film turns into something much more vibrant thanks primarily to a breathtaking wealth of source material from the period. Particularly filmed material, this picture is built squarely on the back of the footage of people like Busta Rhymes rapping early on in his career, the archival footage of skateboarders nearly getting run over by taxis and kids making their way through a city ready to chew them right up. It's cliche to say that "New York had this energy back in the day," but few films have ever truly captured that quite like Elkin's film. It's in this changing landscape that the film's main dramatic weight comes from, with Elkin putting together a film that may be structured almost too chronologically, but one that in doing so gets to the heart of why this generation is looked back on with such nostalgia. Truly a generation lost to time, this is a love letter to a moment in time where a few kids with a video camera and a freestyle hip-hop soundtrack could truly change the world.
Finally, and closing with yet another documentary, we come to one of the festival's more high-profile docs, Wolfgang. With the backing of Disney+, Wolfgang is the latest from Jiro Dreams of Sushi helmer David Gelb, and tells the story of legendary celebrity chef Wolfgang Puck. From his childhood being punished by an abusive step father to his ground-breaking restaurant Spago to the global brand that his name would ultimately become, this portrait ses the man himself recounting the greatest triumphs, and greatest failures, that have made him the icon he is today.
At just 78 minutes, this feels, much like the disappointingly thin Kubrick By Kubrick, almost supplementary to something much larger. Both feeling as though they're built for a broad audience, both films touch on mammoth moments in the subject's life, as told by the men themselves. However, where this one succeeds more than the Kubrick picture, is in its sheer harnessing of the subject's energy. Gelb is an immensely talented filmmaker, and besides some needlessly artsy re-enactments, he gives Puck the room to tell his story in really the only way he can. A man of endless energy, Puck is a captivating subject and one whose life is far more enveloping than one would think given the brand that his last name has ultimately become. In part also what makes the film frustrating, Puck captivates audiences with everything from the lines in his face that feel almost Pixar-like to the accent to the intonation in his voice, yet viewers only get to spend 78 minutes with him. There's a much more dense, stimulating film in there about a young man coming from an abusive home leaving his country to master a foreign style of cooking only to ostensibly spark the "fusion cuisine" movement and become the world's biggest chef, but instead we get a brisk jog through his life. Surely bound to become a titanic draw for Disney+, this film may leave foodies wanting more but for those who may not know the man behind the frozen pizzas, this is a must-see work.