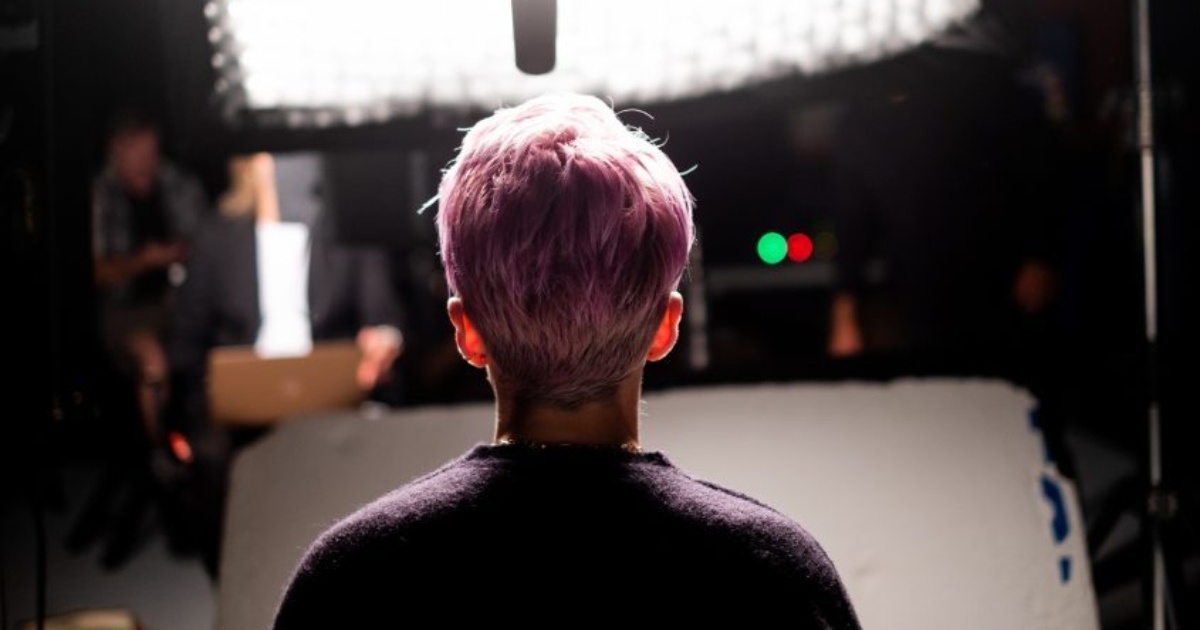 Returning to both theaters and the web after cancelling the 2020 edition, Tribeca has returned stronger than ever. Over the next week I'll be bringing readers three dispatches, covering the latest and greatest in fiction and non-fiction films from this year's lineup. Here's the final dispatch:
Starting off this closing dispatch from Tribeca 2021 is a documentary that cinephiles will chew up. A Choice Of Weapons: Inspired By Gordon Parks comes from director John Maggio, and introduces the viewer to the legendary "renaissance man" Gordon Parks, a former staff photographer for LIFE magazine-turned-filmmaker who would become not just a groundbreaking director and novelist, but cement himself as one of the most important tellers of the Black American experience of his generation.
Impressively told and expertly studied, A Choice of Weapons is a thrillingly dense portrait of Parks, as told through not just interviews with many contemporaries and those influenced by him, but also the man himself. Placing Parks in a larger context than just that of his own work, much has been said about the film's focus on works influenced by Parks, but in actuality this is something of a blessing. Giving modern audiences an in, with regards to his work, that they have a direct connection with, this recontextualizes Parks as less a social figure out of time and more as a fork in the stream that is time. There was a moment before Parks broke, and it forever changed the country. The film is a bit sterile and over long, but as a text diving deep into the work of a titanic American figure, there are few more essential this year.
Another fascinating portrait of an influential and groundbreaking artist, The Conductor is an equally compelling piece, but one with a much more specific scope. Heading into the seemingly stuffy world of classical music conducting, the Bernadette Wegenstein-directed film shines a light on conductor Marin Alsop. A former Leonard Bernstein-protege (and who got a much more interesting biography this Tribeca), Alsop is rightly considered one of music's great modern conductors, but wasn't always told she was destined for such heights. A former two-time Juliard rejectee, Alsop saw rejection from childhood, including from a father who found her dream to become a conductor as little more than a joke.
Alsop would have the final laugh, going on to not only become close with the great Bernstein but also the chance to conduct great symphonies like the Baltimore Symphony Orchestra and Sao Paulo Symphony Orchestra. And now she's the subject for an entrancing new documentary. A timeless story of an artist breaking free from continual degradation, The Conductor's title and brief logline may seem a bit broad, but what cements this as a work worth hunting down is Alsop herself. A charismatic and compelling screen presence, she elevates the film above its admittedly modest style, with Wegenstein allowing Alsop to take control of the pace. Night and day when compared to the flat Bernstein's Wall, Conductor is a powerful portrait of a woman and artist told at every turn that her dream was impossible, only going on to spit in their face.
A similar story of women bucking tradition to get what they deserve, there are few docs that premiered late in Tribeca 2021 more talked about than LFG. An acronym for a very specific phrase that they would draw inspiration from, the film is directed by Andrea Nix and Sean Fine and tells the story of the US Women's National Soccer Team, and their fight against the US Soccer Federation to get equal pay and working conditions as their male contemporaries. Widely considered one of the very best soccer teams, gender be damned, ever to lace up their cleats, this globally-dominant collection of athletes include names like Megan Rapinoe and Becky Sauerbrunn, with a majority of the team's incredibly talented roster offering up their first-hand account of this time in their careers throughout the film.
Destined for a run on HBO Max and CNN (both teams have credits here), LFG is a poppy, propulsive, incredibly kinetic documentary despite its focus on talking heads, playing out as both sports film and legal drama. The main crux of the film weighs on the team's lawsuit, but rightly sets the film opposite the sheer dominance this team has seen on a global scale. Backed by incredible access, the film is wildly frustrating, with each talking head voicing frustration at every turn in the lawsuit, frustration that's tactile and warranted. The "girl power" type final sequence is a bit simplistic and gives the film a strange weightlessness given the utter cliche that something like this has become. That being said, the film writ large is an engrossing blurring of genres inside the body of a talking head documentary, a film that's part legal drama and part revolutionary statement. Equal pay now.