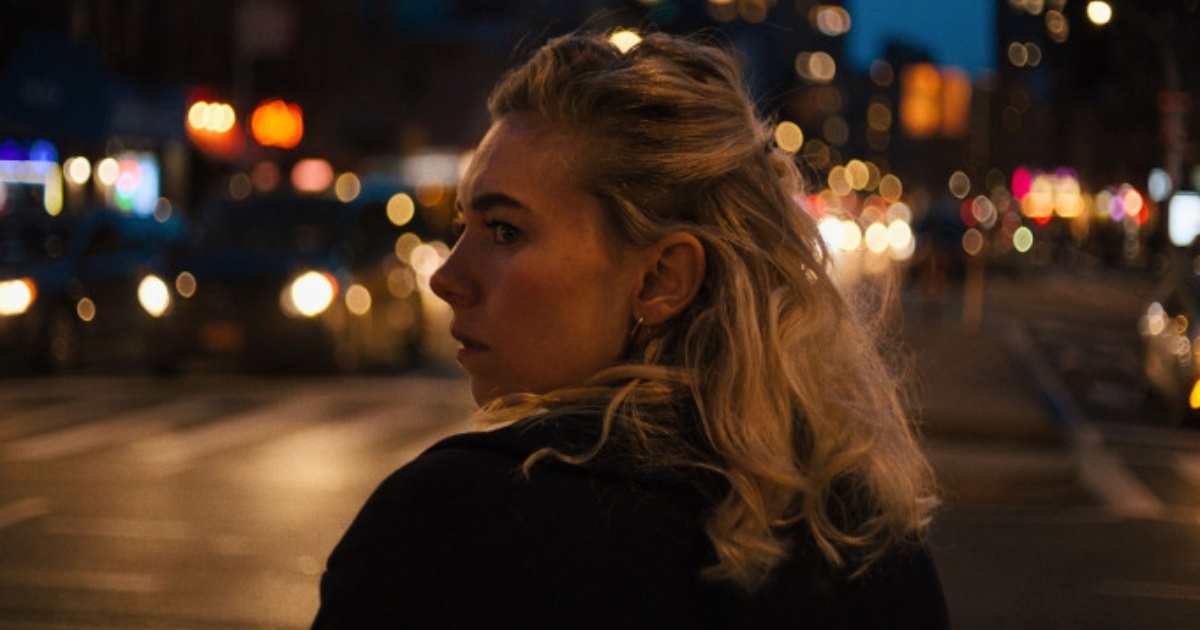 Returning to both theaters and the web after cancelling the 2020 edition, Tribeca has returned stronger than ever. Over the next week I'll be bringing readers three dispatches, covering the latest and greatest in fiction and non-fiction films from this year's lineup.
First up on this second round-up from this year's festival is the first fiction film featured in these dispatches. One of the more hotly anticipated fiction films given it's lead performance by Vanessa Kirby, Italian Studies is a fascinating, if uneven, work not quite like anything else seen in this year's lineup. The third feature directed by Adam Leon (whose Gimmie The Loot remains one of the more exciting debut features of this generation, Italian Studies tells the elliptical tale of Alina Reynolds (Kirby), a young woman unable to remember most things about herself and her life. Viewers watch Alina attempt to recollect her memories as recounted through those she has apparently encountered, giving us both an alluring acting showcase for a rarely-better Kirby and also a thinly woven narrative that's less about the specifics than it is the larger context (or lack thereof).
At its core a film about one's self being structured around the lived experiences of others, Italian Studies is a distancing, often cold work, yet one of a fascinating specificity politically. Knowing that Kirby's Alina is also a point of major import, as this ebbs and flows, evolving into a film less about narrative than it is the forming of one through the lives of others. Gorgeously shot and richly textured thanks to a beautiful score from Nicholas Britell, Italian Studies will be catnip for a very specific type of cinephile, one with a penchant for the impressionistic and deliberately vague. Worth taking a shot on if only for a top-tier Kirby performance and the 78 minute runtime.
Next up, and heading back to documentaries, The Lost Leonardo is, very likely, set to be one of the hottest works of non-fiction to come out of Tribeca 2021. Not simply because it's a great piece of journalism, no. It very much is that but it's also so very much more. Playing out like a political thriller, Andreas Koefoed's latest tells the story of the Salvator Mundi, a mysterious painting discovered in New Orleans, allegedly credited to the one and only Leonardo Da Vinci. Called the "Male Mona Lisa," this breathtaking work has since become the most expensive painting ever sold at auction, garnering a price tag of over 400$ million, despite decades of controversy about the validity behind its Da Vinci provenance.
Koefoed's film is a thrillingly rendered recounting of this painting's controversial journey to the global stage, including numerous accusations of fraud and ultimately a connection to the Saudi Arabian government that is contextualized less as a purchase of a wealthy aristocrat and more a political move by a savy strongman looking to gain the ultimate weapon in a war of soft power. At just a pinch over 90 minutes, this is a masterfully paced documentary, a film never once weighed down by the perceived headiness of the classic art market, instead using its stuffiness as a conduit, amplifying the perverse politicization of the artwork. It's a fascinating journey into the heart of the art market, and a ceaselessly entertaining political thriller. Destined to be a smash once it arrives in theaters and on streamers.
Rounding out this second dispatch is one of the better biographical documentaries from the festival. Bitchin': The Sound and Fury Of Rick James tells the story of the man himself, from his time growing up in Buffalo, through all of his troubles in the Navy, and ultimately his journey from simple musician to a titan in the world of funk music. Arguably best known for Superfreak and a skit on a certain comedy show, James is a mammoth figure in the world of music, a legendary capital-P performer and an even more storied troublemaker. Simply put, the man was a figure of incredible conflict both internal and external, all of which is summed up with thrilling texture and nuance by director Sacha Jenkins in this mature and thoughtful recontextualizing of the man's career.
Despite being rigidly structured, there's a thrilling looseness to Bitchin', a film made essential for its captivating use of archival materials. James was a magnetic presence truly unlike any outside of Elvis (described as no less than "Black Elvis" at least once in the film) and while the film doesn't shy away from his troubles on and off stage, it does also rightly place James among the most important and influential Black performers of his era. Born with a penchant for jazz, James was a brilliant artist made totemic by his blurring of punk and funk into what would become deemed "punk funk" (original I know). A film of real scholarship, the depth comes through in interviews with people not just connected to him literally, but those effected by his work coming from the outside. The type of film made by those who "hate Superfreak" and think it's the type of song "played at white frat parties," this is a thoughtful, yet rightly rebellious, film that matches perfectly with the raw and often dangerous spirit of the man it's focusing on. Must-see stuff, right here.