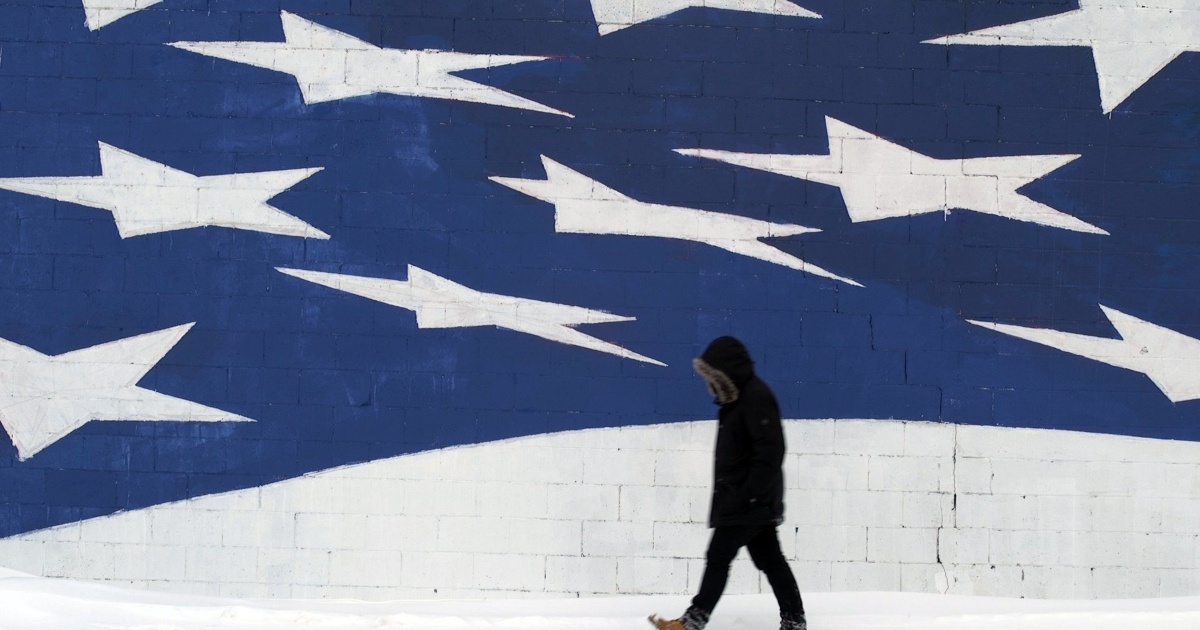 It's about that time of year again, summer festival season. Starting things off this year is the Tribeca Film Festival, which has become one of the unsung cornerstones of every year's festival lineup, and is set to launch this week. Home to many of the year's best films and greatest discoveries, this year's lineup features must-see films ranging from groundbreaking new fiction pieces to a collection of documentaries that are as emotionally powerful as they are wonderfully crafted. And to help sift through the madness, here are five films that your's truly thinks you need to keep the keenest of eyes out for either at the festival or as each film begins to make its way across the country.
5. The Price Of Freedom
Starting off this year's Tribeca preview is one of the more politically charged and often infuriating works of documentary filmmaking from the lineup. Directed by Judd Ehrlich, The Price of Freedom tells the story of the NRA from its inception to it's politicization, it's birth to what appears to be some semblance of death. Originally born out of genuine interest in the experience of the sportsman, the NRA has evolved into one of the political world's most powerful bodies here in the US, garnering the ability to swing entire elections based solely on a political candidate's belief in one's perceived right to bare arms. A fascinating bit of scholarship, Ehrlich's film is a dense, enthralling non-fiction film that spans generations and follows the evolution of one of America's most powerful, grotesque political lobbies. It also gives ample time to those, particularly young people, even more specifically young people of color, who are attempting to tear them down following generations and generations of young people dying at the hands of these arms of war. An urgent, essential work.
4. Roaring 20s
Another urgent and essential work, albeit one of a decidedly more upbeat aura, Roaring 20's is one of the numerous films with close ties to the still ongoing COVID-19 pandemic. Built around one single shot, this brisk, brilliantly poppy slice of Parisian life introduces viewers to a wide collection of Paris citizens as they go about their day. Directed by Elisabeth Vogler, this evocative, effervescent film is one of true vitality, a film so far beyond its seemingly silly gimmick, giving the "single shot" idea real energy thanks to a fantastic soundtrack and a collection of brief one act plays that traverse the Paris landscape with the breeze of a summer day. Performances are surprisingly textured and somewhat nuanced given the constraints, but frankly this is an experiential work, a film about finding empathy in the universal chaos of the last 18 months and in the beauty of a summer's day.
3. Lady Boss: The Jackie Collins Story
Now to probably the biggest surprise on this list. Directed by Laura Fairrie, Lady Boss wins for both the cringiest title of the festival (I understand it is drawn from a Collins novel but my point still stands) and biggest surprise biographical documentary. Relatively straight forward in its structure and its form, this portrait of the life and work of legendary romance novelist Jackie Collins is made important less by it's pristine photography or rise, fall, rise narrative than its startling access to the source subject. Through Collins' own words as well as those closest to her, we become privy to the rise of a generational icon and a specific brand of feminism that feels entirely specific to a singular moment in history. A briskly told, barely 90 minute CNN-backed documentary, this is likely to be one of the wider-released films of the festival, and is fittingly so. It's emotionally intriguing, with Collins' story being one of both great riches and even greater heartbreak, but the generational discussion of her position within the larger conversation surrounding feminism is what holds this film above much of the documentary competition here. A genuine surprise.
2. North By Current
Continuing this documentary-heavy lineup is another incredible discovery. Directed by Angelo Madsen Minax, this rural Michigan-set documentary is an evocative, deeply felt almost essay-like work that tells the story of the director's rural hometown, a city seemingly destroyed by the ever-present opioid crisis. Driven by engrossing voice over, this profoundly personal work of empathy finds the director mining his hometown's history of drug addiction, economic regression and religious extremism, all while keeping a keen eye on his own family through the enveloping use of home movies. This first-hand approach allows macro ideas to become shatteringly micro, turning a specific portrait of a specific American town into a breathless evocation for an entire class of Americans lost in the periphery. Taking its inspiration, if you will, from a singular familial tragedy, North By Current is one of the great slice of life portraits of the American rural class in years. A titanic work.
1. Stateless
Speaking of titanic works, the top spot on this year's Tribeca preview goes to one of the year's best films. Stateless comes from director Michele Stephenson, and takes viewers to the Dominican Republic where, in 2013, the government stripped over 200,000 people (all with Hatian parents) of their citizenship. Quite literally leaving these men, women and children without a state to legally call home, Stateless actually comes from a sidebar of the festival looking at films that were supposed to screen during its 2020 edition which was cancelled due to that whole COVID-19 thing. The film centers itself around Rosa Iris and her attempt to bring real change through the political system, while using this political journey as a backdrop for a larger conversation around racism and xenophobia that has plagued the Dominican Republic for generations. A fascinating, often infuriating work of non-fiction, Stateless is a richly textured piece of filmic revolution.