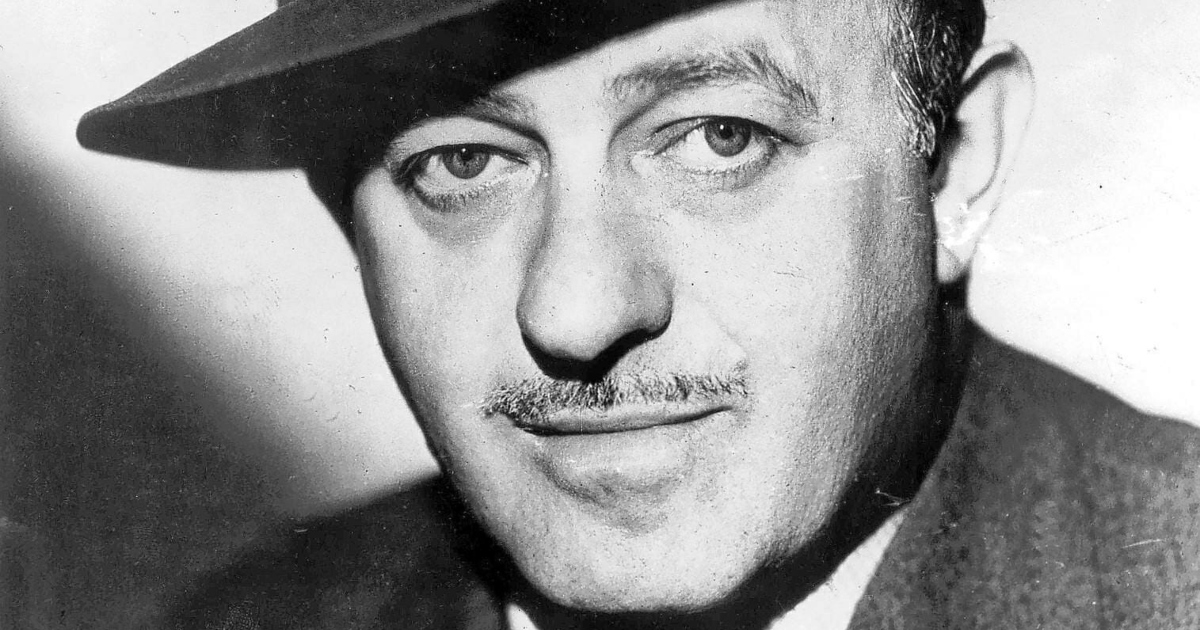 It's a new quarter, and with that, some retrospection. Each quarter, hundreds of film-related books hit the streets, and who better to curate the best of the best than us here at The CriterionCast. So with that, here are the five best home film(ish) books released yet in 2020:
5. The Seep
The first book on this list isn't so much a "film book" as it's the rare type of novel that reads as if it were completely formulated as a feature film. From author Chana Porter comes The Seep, a futuristic science-fiction novel that, at only 216 pages is one of the more economic and engrossing speculative works in recent memory. Drawing its name from an alien entity that invaded Earth some years prior, The Seep introduces readers to Trina FastHorse Goldberg-Oneka and her wife, Deeba. A 51-year-old trans woman, Trina has seen The Seep enter the world, and in turn push it into expedited evolution. Capitalism is no more and all boundaries of race and gender have been not just blurred but almost entirely erased as "Seeptech" now allows for almost anyone's wildest dreams to become reality. However, when one of Deeba's "dreams" involves her being reborn as a baby to gain the childhood she never had, Trina must in turn deal with this shattering of her life's order, in a novel that's rapturously moving and as haunting a tale of love, loss and grief as you'll read this year. Wonderfully textured in its language and world building, a director like Anna Rose Holmer (whose The Fits feels strangely in some sort of conversation with this novel despite the world's being entirely different) seems perfect for this type of adaptation, or, in a perfect world, the Wachowski siblings would be given a blank check to bring this book to life. If you're like me and looking for some sort of escape this quarantine, this is as perfect a book as you could imagine.
4. The Big Goodbye: Chinatown And The Last Years Of Hollywood
Now onto the actual film-related books. Probably the "biggest" release from quarter one related to the world of cinema, Sam Wasson's The Big Goodbye: Chinatown And The Last Years of Hollywood more than lives up to the hype. Wasson is one of today's most interesting film scholars, with both Fifth Avenue, Five A.M. and Fosse standing as superb scholarly achievements (particularly the latter whose FX adaptation is now streaming on HULU) and here he shines his light on the making of one of America's greatest films. The first of its kind making of document of Polanski's Chinatown, The Big Goodbye is a routinely revelatory read, looking at everything from Polanski's relationship to the city that had just seen his wife brutally murdered as well as the romance between star Jack Nicholson and one Anjelica Huston. Chinatown in many ways feels like something more than just a motion picture. One of the seminal American cinema texts, it's often given the gravitas of a mammoth, otherworldly creative achievement. As if aliens had dropped it from the heavens. Here, however, Wasson's book gives us a beautifully textured and human-level look at the making of a legendary picture. Anyone fascinated with this moment in Hollywood history, the stars that made it or the agents that made them, needs to find their local independent bookstore's website and get it delivered ASAP.
3. A Child of the Century / Ben Hecht: Fighting Words, Moving Pictures
A pair of books mark the middle of this list. Both looking at the life and times of legendary writer Ben Hecht, Child of the Century and Fighting Words, Moving Pictures give a varied and incredibly involving look into the life and work of one of cinema's great scribes. Child of the Century is the most exciting of the pair, as it's now back in print thanks to Yale University Press, and is a dense, 630+ page autobiographical memoir written by the man himself. With a superb introduction by David Denby, the book is often hailed as one of the great non-fiction works (Time placed it on their 100 Best list of the genre, for example), and finds Hecht looking back on his career after Hollywood had all but rejected it. Written squarely in the middle of Hollywood's communist scare, the book sees Hecht at his most curmudgeonly, with not much money to his name and even less respect adorned to it. Also from Yale this quarter is Ben Hecht: Fighting Words, Moving Pictures from author Adina Hoffman, which takes a third person approach to recounting Hecht's life and work. Leaner at just a pinch over 230 pages, this book may have less texture to its language and depth to its recounting of the subject's life, yet it carries with it much of the same lyrical propulsion and fire that makes Hecht's book so great. Hoffman, a writer with a focus on Jewish-American life herself, finds a real connection within the book to Hecht's faith, particularly his work with revolutionary groups post-war. It's a captivating, brisk read that when paired with Hecht's memoir offers up as complete a look at a great American writer as you'll ever find.
Two more scholarly works round out this quarter's list. First up is the incredible and thought-provoking A Piece of the Action from author Eithne Quinn. Subtitled Race and Labor In Post-Civil Rights Hollywood, the book has a decidedly left-of-center focus (always welcome in film scholarship), looking at Hollywood's response to the social justice movement more or less from the production of In The Heat Of The Night to Blue Collar. Quinn looks at the influx of black filmmakers into not just film but specifically Hollywood, as racial politics goes from the realm of "blacksploitation" into the mainstream, without ever seeming to truly give power to these voices in any real, meaningful way. "Colorblind" film studios become the main villains of the piece, a nearly 230-page screed documenting the difficulties that black filmmakers had in pushing the medium forward and how that difficulty is still felt to this very day despite Hollywood's position as a liberal, progressive haven. That said, it's also a strangely enjoyable read. Readers learn about the production of films like Super Fly and Sweet Sweetback's Baadassssss Song, all while learning about their positions in Hollywood's racial evolution. It's simply one of the year's most important reads.
Finally, the number one book of Q1 2020. One of film's most important and influential film critics, Andre Bazin, is the focus of this new work from Angela Dalle Vacche, a piece that sees the author engage squarely with Bazin's essential works with the hopes of discovering just what ideology can be found within the texts. Broken into three sections, this is easily this list's most heady and intellectual reads, and in turn one of its more distancing. Attempting to use various pieces on art written by Bazin in order to recontextualize his work on a grander, almost metaphysical level, Vacche's work does everything from breaks down Bazin's belief in realism to his belief that through cinema one can find newfound empathy for other groups of people. A medium meant entirely for mass consumption, Bazin's great theory was through social realism like that of the Italian neo-realists whom he so passionately supported, Otherness could be destroyed, with the camera speaking intimately to the viewer yet through a grand, unifying narrative. Angela Dalle Vacche's book is a thoughtful deconstruction of Bazin's work through this lens, a book that under 170 pages briskly breaks down and builds back up Bazin's criticism in a way that highlights his interest in the specific helping to evolve relationships on a broader scale.