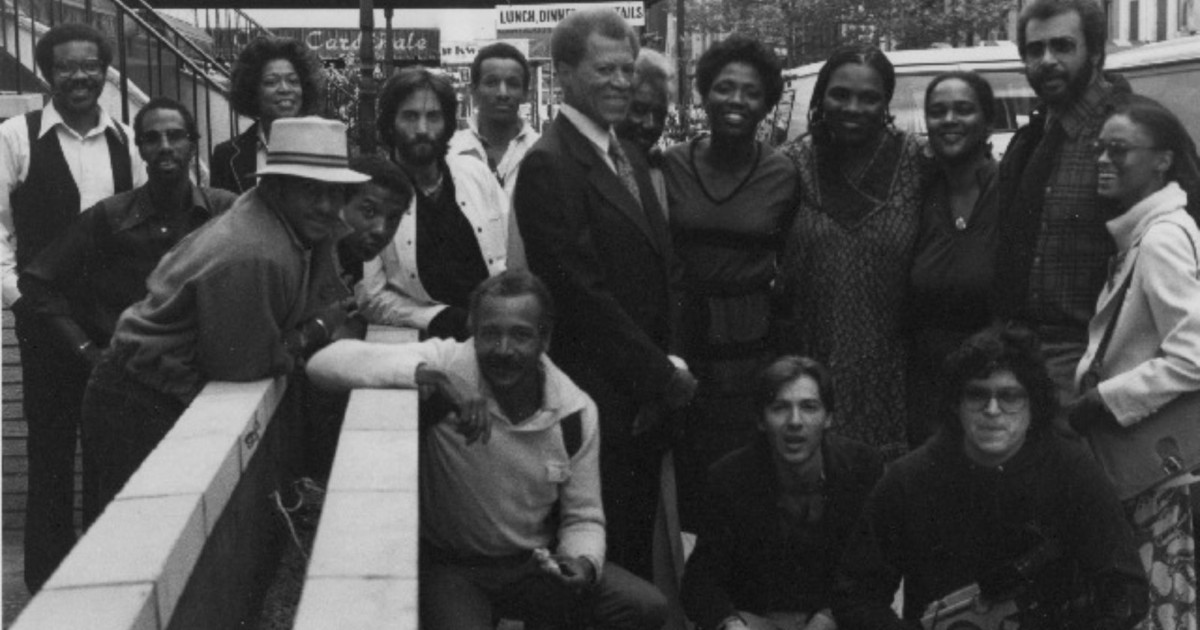 With 2018 officially in the books, and the year in new-release films already covered here, it's now home media's turn to get the list treatment. A rather polarizing and talked about year in home and digital media (more on the politics of home media in the coming weeks), it has also been one of numerous top-tier releases from companies big and small. And here are five of the very best physical media releases of the year.
5. The Owl's Legacy
Starting off this list is one of the great, mammoth works from great and mammoth film director Chris Marker. Long impossible to track down and playing theatrically here in the US for the first time in November 2018, Marker's 13-part essay takes a look at the then modern state of the world as seen through the lens of Greek culture and philosophy. The series hit theaters and then DVD via Icarus Films, one of many high profile releases from the underrated company in 2018, and sees Marker at his most expansive, taking interviews with directors like Theo Angelopoulos and archival materials with names like the controversial Leni Riefenstahl, all in an attempt to expound upon numerous topics both cultural and political. Shot across the globe in locals like Paris, Athens and even Berkeley, this is a thrilling and ever captivating statement from one of film's truly legendary artists that looks at thirteen words, thirteen topics, that encapsulate multitudes.
The Special Feature:
There's not much meat here outside the 13 episodes, but besides a thrilling essay from Jean-Michel Frodon the sheer existence of this release makes it worthy of note on this rather stacked list. Again, hitting theaters in the US for the first time just this year, this 1989 series from Marker is a timeless statement that through seemingly specific topics is able to span time and space through its intellectual rigor. A really special achievement.
4. The King Of Jazz
The first of two Criterion Collection releases on this list, The King Of Jazz is just exactly the type of release that makes this company so very special. All but unknown to a majority of cinephiles even those with a passion for films of the early ages of cinema, Jazz is more or less a variety-style production, a film that stars legendary bandleader Paul Whiteman as he leads us through a cavalcade of performances both narratively driven and purely abstract. From a tramp-like musician to a man with legs that appear to be made out of rubber (and even an early appearance from one Bing Crosby), the film is an over the top, thrilling and cinematically mind-blowing work that was generations ahead of its time. The best compliment one can pay to a film like this is that even today, in the year of our Lord 2018 (now 2019), The King Of Jazz feels not just fresh today but truly timeless.
The Special Feature:
Featured a few times on this list, Gary Giddins is a star of the supplemental material here. The commentary with Giddins, critic Gene Seymour and bandleader Vince Giordano is thrilling and worthy of note and his introduction is great as well, but what gives this release some real meat is the collection of visual essays from authors James Layton and David Pierce. These essays dive deep into the production and impact of this film, all while highlighting just what makes this film worthy some nearly 90 years after its initial release.
3. Personal Problems
Criterion isn't the only company here with two releases on this list. First up for Kino Lorber is the best single-disc release they dropped in 2018, Bill Gunn's Personal Problems. A team-up with Gunn, writer Ishmael Reed and poet Steve Cannon, this "meta-soap opera" is another film on this list that's been more or less impossible to find until now. The film tells the story of Johnnie Mae Brown (played by the captivating Vertamae Smart-Grosvenor), a blue collar night nurse at New York's Harlem Hospital, who tries to find a break from her stressful home life by sparking an affair with a local keyboardist (Sam Waymon) and continuing to work on her passion, her poetry. As tensions rise between Johnnie Mae and her transit worker husband Charles (Walter Cotton), himself having an affair, his father begins living with them. Pair that with the arrival and continual presence of Johnnie Mae's brother Bubba, and his wife Mary Alice, and you have the setting for a film that narratively feels very much in conversation with the melodrama tradition, but is truly unlike anything you've ever seen before.
The Special Feature:
I'm always one for a great booklet essay. Not known for the most expansive of releases, Personal Problems is a rare Kino Lorber bird, in that it's full of captivating tidbits. The best and most compelling is probably Improvisation Jamming, an essay by writer Nicholas Forster. The essay is incredibly well-written, a piece that gives context not only to the production of the film but the cultural climate around it. There's a previously unseen preliminary version of the film that's included here as well, a solid second choice for those willing to dive deep into just how this film was created.
2. True Stories
The directorial debut of Talking Heads leader David Bryne, this is another example of a type of rarely seen film that makes The Criterion Collection the apex of home media. Breathing new life into this brilliantly directed comedy, Criterion also brought back to the world Ed Lachman's thrillingly colorful photography, highlighting this film that looks at the oddities of one Virgil, Texas. Set during the preparation of the city's annual Celebration of Specialness, this bright beacon of humanity released near the end of 2018 features a star-making performance from actor John Goodman and has a soundtrack that is absolutely second to none.
The Special Feature:
Where to begin. Besides a Blu-ray chock a block with exciting documentaries and interviews, the first ever printing of the film's complete soundtrack (more scores and soundtracks go Criterion, thank you), it is the film's booklet that is of real highlight. Structured as if it were a tabloid or newspaper from Virgil itself, the booklet has fascinating tidbits from the film's production as well as numerous interviews and essays. It's a genuinely fascinating experiment from The Criterion Collection, and this level of tender love and care goes to show just how much Criterion believed not only in this release but the respect they have for the film itself.
1. Pioneers: First Women Filmmakers
Topping out this list is the year's best box set. And no, it's not a certain big box released by a certain boutique label. Kino Lorber's biggest 2018 release is also their best, a behemouth release looking at the early stages of film history and the women who fueled it. Spanning from 1911-1929, this box set includes films from directors like Lois Weber and Dorothy Davenport Reid, and tackle topics as timeless as simple slapstick comedy to controversial issues like queer identity, gender politics and even abortion. Through genre pictures, serials, short snippets of lost films and issue-based features, Kino has expertly curated a series of films that attempt to recontextualize the history of silent cinema as something more than a man's game. For all the Griffiths and Chaplins, films included here from names like Alice Guy-Blache and Mabel Normand could rival anything and everything made during the silent era of cinema.
The Special Feature:
This is a tough one. Over six discs this release covers more than 50 films both feature and short, and includes an 80-page booklet covering each one in detail, finished off by a number of video essays and interviews from historians and those who helped bring these films back from the dead. However, much like the first film mentioned on this list, the sheer release itself is the most special of features. One can debate the politics of putting something like this on a best-of list given its rather expensive price tag, but in an age of streaming and digital media that sees companies more and more taking their catalogs into their own hands (RIP FilmStruck) it feels only right that a release attempting to recontextualizing film history through a lens that feels incredibly prescient makes this list. Exactly the type of release made to be dug through over time, just the way one does a series of library hauls, this is a perfect physical media release in a year that is perfect for it.