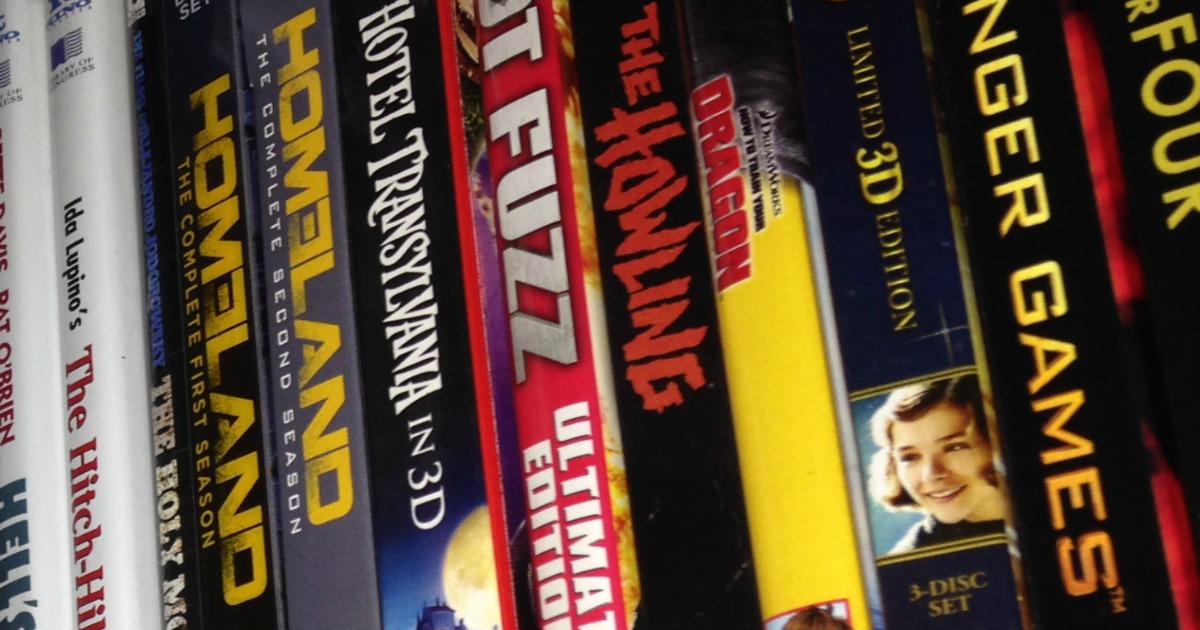 Well, it's about that time of year, isn't it?
With Thanksgiving now over, we here at CriterionCast are here to assist with that panic-inducing time that is Holiday Shopping season. From the books to the box sets, streaming subscriptions to wine subscriptions, here are some of the must-gift items for the film lover in your life.
DVDs/Blu-rays:
Kino
Why Buy?: Collecting six films directed by the legendary Hungarian auteur, this box set is an essential purchase for anyone with even a passing curiosity for global cinema. A particular highlight is The Red and The White, Jancso's searing, haunted rumination on the Civil War of 1918 in Central Russia.
14. Cinema's First Nasty Women
Why Buy?: Another essential box set, Cinema's First Nasty Women is a four-disc collection of silent films touching on everything from labor strikes to gender norms in a way that's both entertaining and antagonistic for a moment in history where that simply wasn't the norm. A must-own for cinephiles.
13. The Taking of Pelham One Two Three
Why Buy?: Bringing the iconic Joseph Sargent film ton 4K, Kino has released a fantastic new version of the beloved thriller, this time with a new commentary, and numerous other features across the two-disc release.
12. Out of Sight
Why Buy?: Also in 4K from Kino is Steven Soderbergh's masterful neo-noir starring George Clooney and Jennifer Lopez. Big highlight here is the new master, approved by cinematographer Elliot Davis which looks incredible. Also the Soderbergh/Scott Frank commentary is one of the very best ever recorded. Must-listen.
11. Film Noir: The Dark Side of Cinema IX-XI
Why Buy?: These three box sets bring back to life some of film noir's more underrated offerings, including films like I Was a Shoplifter and particularly the William Powell and Shelley Winters-starring Take One False Step.
The Criterion Collection
10. The Infernal Affairs Trilogy
Why Buy?: Besides being chock full of engaging supplements (I'm particularly fond of the new interview with directors Andrew Lau Wai-keung and Alan Mak), these three thrilling crime dramas remain, some 20-plus years on, some of the most engrossing and provocative entries in that ever-bloated genre.
9. Daisies
Why Buy?: One of the greatest provocations from the Czech New Wave finally on Blu-ray. What more is there to say?
8. Lost Highway
Why Buy?: Finally on Blu-ray stateside, David Lynch's unsung masterpiece remains one of his most challenging and provocative works to date. The new restoration is an absolute revelation.
7. Faya Dayi
Why Buy?: The most recent film so far, this underrated gem from 2021 comes from director Jessica Beshir, and is a deeply personal and thoughtful documentary about the experiences of the Oromo and Harari communities in Ethiopia. One of a handful of modern releases from Criterion that glance towards a new focus on modern cinema from new voices.
6. Three Films By Mai Zetterling
Why Buy?: Another box set, this brings together three films from legendary Swedish filmmaker Mai Zetterling, giving a much wider audience the chance to engage with her transgressive, politically volatile portraits of the female experience in Europe.
Miscellaneous Distributors
5. El vampiro negro (The Black Vampire) [Flicker Alley]
Why Buy?: One of the great unsung film noirs finally is given the Blu-ray treatment, with a release from Flicker Alley that's filled to the brim with supplemental materials.
Why Buy?: Same as the previous entry but instead of underrated film noirs it's French silent historical epics. Seriously, this film is a sight to be seen, particularly in this new Blu-ray release from Flicker Alley.
3. Lux Aeterna [Yellow Veil Pictures]
Why Buy?: Gaspar Noe's latest is yet another contentious work of cinematic transgression, that may be best known for it's controversial use of flashing imagery but is truthfully one of the antagonistic director's most accomplished and thoughtful works. Exciting to see a director continue to grow despite being one of the more well-known names in all of world cinema.
2. Shawscope: Volume 2 [Arrow Video]
Why Buy?: 14 films from the legendary Shaw Brothers now on Blu-ray, with nine receiving new 2K restorations, all rounded out with features ranging from a 60-page booklet to a two-disc music set, featuring music from the films.
Why Buy?: One of the great modern horror films finally comes to Blu-ray, breathing new life into Kiyoshi Kurosawa's masterpiece.
Books:
15. Dr. No: The First James Bond Film [Columbia University Press]
Why Buy?: James Chapman brings to light the story of the creation of the first Bond film and the cultural impact that film would bring about to this very day.
14. Jean Gabin: The Actor Who Was France [University Press Of Kentucky]
Why Buy?: First English-language biography of one of French cinema's greatest leading men.
13. 1980 [Rutgers University Press]
Why Buy?: This new, briskly-paced book tells the story of 1980 from a cultural perspective. From the TV that shaped politics to the politics that shaped TV, 1980 proves to be a vastly influential moment in time, much beyond the simple nostalgia baked in.
12. All For Beauty: Makeup And Hairdressing In Hollywood's Studio Era [Rutgers University Press]
Why Buy?: Often billed as "below the line" talent, this engrossing new book tells the story of the Hollywood Studio Era and the importance of makeup and hairdressing in the star-creation process when that was at its very apex.
11. Regeneration: Black Cinema, 1898–1971 [DelMonico Books/Academy Museum of Motion Pictures]
Why Buy?: One of the essential books of 2022 is this thrilling deep dive into the history of Black Cinema from the birth of the medium up to the start of the 1970s. It's a captivating doorstop of a book that is a must-own for any cinephile.
10. Vampire Cinema: The First One Hundred Years [Reel Art Press]
Why Buy?: Same as the above entry but instead of highlighting black cinema and its history, this book highlights vampire cinema, spinning a yarn about the birth and growth of one of horror's great subgenres.
9. Spike Lee: Director's Inspiration [DelMonico Books/Academy Museum of Motion Pictures]
Why Buy?: This book brings together Spike Lee's own collection of cinematic ephemera to create a portrait of who the artist is not by his work but instead by those who have inspired it. Arguably the prettiest book on this list too.
8. Cruisy, Sleepy, Melancholy: Sexual Disorientation In The Films of Tsai Ming-liang [University of Minnesota Press]
Why Buy?: Probably the headiest book on this list, this scholarly work recontextualizes the films of Tsai Ming-liang through a lens of queer sexuality, or more the ability for sexuality on screen to be both carnal and somehow spatial (it's quite fascinating the focus on both the queerness of Tsai's characters in concert with their oft-migratory nature), bringing even more depth to one of modern cinema's greatest filmographies.
7. The Method: How The Twentieth Century Learned To Act [Bloomsbury]
Why Buy?: This deep dive into the history of "The Method" is a compelling, thoughtful portrait of an acting movement that has forever changed how actors come to their craft and viewers engage with the performances.
6. Camera Man: Buster Keaton, The Dawn of Cinema, and the Invention of the 20th Century [Atria Books]
Why Buy?: The great stone face gets the biography treatment with this thrilling, wonderfully composed look into the life of one of cinema's great comedians.
5. Cinema Speculation [Harper]
Why Buy?: Maybe the most talked about film book on this list, Quentin Tarantino dives into non-fiction writing for the first time, bringing his own anachronistic spin to film history.
4. TCM Underground: 50 Must-See Films From The World of Classic Cult and Late-Night Cinema [Running Press Adult]
Why Buy?: New to cult cinema and need a guide for what you should start with? This is an essential guide for journeying those oft-muddy waters.
3. Truly, Madly: Vivien Leigh, Laurence Olivier, and the Romance of the Century [Grand Central Publishing]
Why Buy?: The Leigh/Olivier romance is brought to life in this compelling book.
2. The Extraordinary Life of an Ordinary Man: A Memoir [Knopf]
Why Buy?: Paul Newman tells his life story in his own way. A must-own for cinephiles, particularly the audiobook which has an all-star cast.
1. Dark City (Revised and Expanded Edition) [Running Adult Press]
Why Buy?: Finally, the legendary Dark City gets a new edition, making this a perfect buy for anyone in your life with a fascination with the darker side of classic cinema.
Merch/Subscriptions/Etc.:
15. TCM Wine Club
14. Criterion Channel Genre Tees
13. Criterion Hats
12. Super Yaki "Crimson Preach 2.0" Sweater
11. Super Yaki "Judy Greer Should've Been The Lead" Sweater
10. Rucking Fotten (New merch drops weekly so the product will vary)
8. Ovid.tv
7. Crunchyroll
6. HBO Max
5. MUBI
4. Netflix
2. AppleTV+
1. Disney+