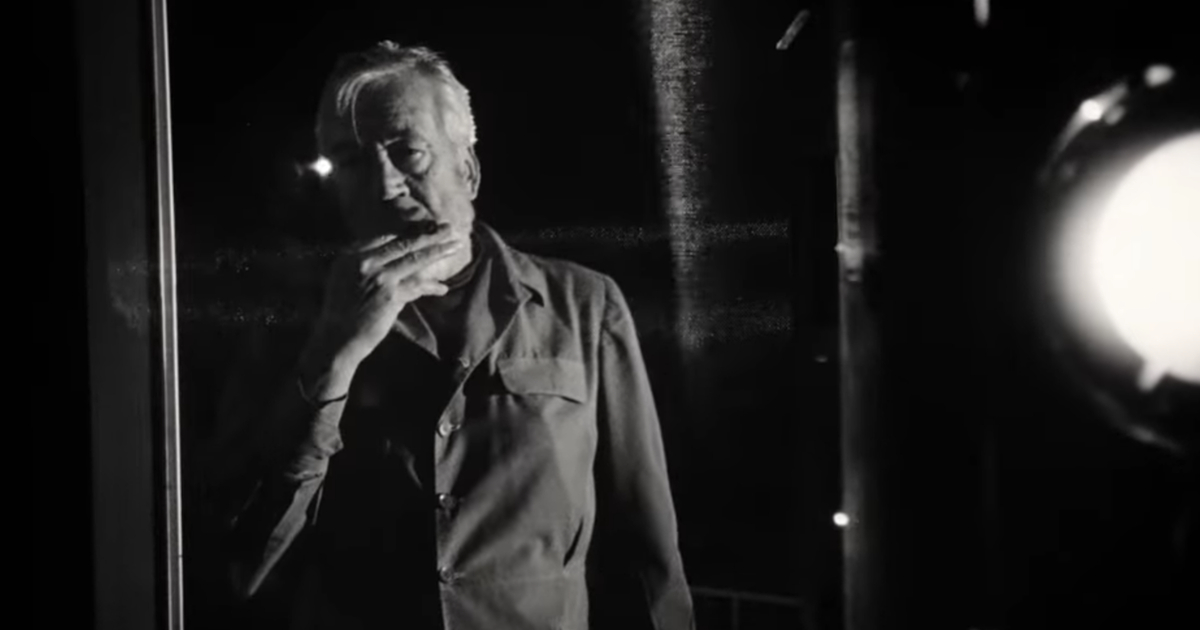 Well, 2018 is finally over. Despite a collapsing world around all of us, the year in film that was 2018 was one for the history books. With a "final" film from one of history's great filmmakers, new debuts from voices we'll be hearing from for years to come and some career-defining work from art cinema juggernauts, maybe not since 2007 has film been more full of rewarding and thought-provoking works. So how in the world could one break this year down into a single list of ten great films? Well, here's this writer's best shot, and the ten best films that were up for debate in the year 2018.
10. Dead Souls
Starting off this list is the longest film seen in this top 10, the nearly nine-hour masterpiece from genius filmmaker Wang Bing entitled Dead Souls. Rooted heavily in the anthropological works of directors like Claude Lanzmann, Bing's latest effort takes the groundwork of a film like Shoah, and turns that type of clear focus to the atrocities of the governing body of China during Mao's reign, specifically the use of labor camps like Jiabiangou. An incredibly guilt-ridden film, the experience of surviving such a traumatic, world-shattering event is squarely on the film's mind, turning Bing's latest film into a truly harrowing work. Less focused on nuts and bolts of Maoist China or what contextually birthed these camps and this torture, there's an incredibly specific focus on the experiences of these survivors, which as seen in numerous title cards across the film, proved to be the one and only chance these people would get to tell their story before their deaths. It's an unfathomably devastating documentary, a film that feels almost shameful to discuss as anything more than a towering event in anthropology. Dead Souls is an expansive, increasingly difficult viewing experience not for the faint of heart. Bing's static camera work never allows the viewer to take a breath, instead thrusting those in front of the screen squarely into the world of these survivors. A better documentary in 2018 there isn't.
9. The Wild Boys
Next up is the sole debut film on this list, the first feature film from director Bertrand Mandico. A transgressive and breathtaking rumination on sexuality and gender norms, Wild Boys tells the story of Tanguy (Anael Snoek), leader of a ragtag group of young men who we first meet while they're out on an excursion reading from Macbeth. What starts as a gorgeous and lusty day turns into one soaked in violence as the film evolves from something playful into something far more thrilling. Casting women in the roles of these young men, Wild Boys is an inherently exciting play on gender, amped up by the sexually freewheeling narrative at its center, becoming something of a genius surrealist fairytale. Clearly influenced by the opulent surrealism of Guy Maddin, the film is gorgeously shot in 16mm and in Academy ratio, jumping between stark black and white and baroque color sequences, between impressionistic setpieces and hazy and almost nightmarish color sequences. What's also clearly influencing the young artist is the work of Walerian Borowczyk. Very much seen in the color sequences alongside clear nods to Maddin, Borowczyk's clearest influence is in the relationship between the characters and their bodies, and the film's overall fable-like spin on bodily perversion. As the film progresses the young boys begin to not only get sexually intimate with one another but see their bodies literally fall apart and become reborn in new ways, playing as both a nightmare and something perversely beautiful. This is exactly the case for the very best of Borowczyk's films, and this nuance and textured look at one's relationship to gender and sexuality is absolutely captivating.
8. Cold War
One of the more recent additions to this lineup, Cold War may have just arrived in theaters near the end of December, but it has never quite left this writer's mind. A devastating and unforgettable rumination on doomed love during the Cold War, the film follows a musical director and a young singer as they fall in and out of love over roughly two decades post-WWII. Told in luscious black and white and in 4:3, the film comes from director Pawel Pawlikowski and is an expert piece of craftsmanship. Passion drips from every frame, as does a potent sense of hopelessness, with the black and white photography bringing about a feeling of otherworldliness, of dream-like richness. Almost like a Philippe Garrel film, but with a much broader scope thematically and politically. Telling his story through lengthy sequences with little in the way for camera flourishes, Pawliksowski plays his camera like a jazz musician, not so much in speed or intonation but in his ability to break free from any perceived stylistic rigor at any moment for max emotional response. Simply put the film is a classic romance focusing as much on the falling in and out of love as the ellipses in between these moments. The performances from Joanna Kulig and Tomasz Kot are also top notch. Kulig is particularly of note as her balancing of a burgeoning romance and a deep well of fatalism both personally historical and more broadly existential, giving her character a sense of lived in humanism that really elevates the drama. Her chemistry with Kot is palpable, both of whom come alive in the moments they share together. Gorgeously made and startlingly economic, the film is a captivating romance film. A real stunner.
7. Western
12 years is far too long for a director of Valeska Grisebach's skill to be off of our screens. Following up her beloved 2006 film Longing, Grisebach returns with Western, one of the great films from this 2018. On the surface, the film may seem abrasively esoteric, as its story of German builders at work in Bulgaria may not seem like grounds for a universal or movingly told motion picture. However, what Grisebach is able to mine from this story is truly astounding. Riffing heavily on the very genre the film draws its title from, the film follows a rugged veteran looking to leave his life of violence behind, only to be caught in the middle of a world he has little understanding of. Meinhard Nuemann stars here as the stone-faced protagonist, and turns in one of the handful of brilliant performances of 2018, and even more unfathomable when realizing that he's a non-professional performer. It's an interior performance, one of captivating stoicism, and fits the film's unfussy aesthetic perfectly. To call the film unfussy, however, would be to imply that it is in some way simplistic or rudimentary, which would be completely wrong. This film is wonderfully crafted, proving the director to be attuned to the geography around her, understanding that the Western genre is not one just of narrative tropes, but also of specific connection to landscapes and the relationship between man writ large and the spaces they inhabit.
6. Paddington 2
One may ask, what in the Hell is a sequel to a kids film doing on a top ten list in maybe the greatest film year of this century? Well, there are no children's films quite like those found in the Paddington series. The sequel sees the loveable and endlessly optimistic bear coming up against hardship once again, this time at the hands of a dastardly villain played by a seemingly reborn Hugh Grant, who himself would be a major player in awards discussions if this weren't a dumpster fire of a world. Ben Wishaw's titular bear marks one of the actor's many great performances, and director Paul King returns for what is maybe the great family film of the decade. Oppulent in its design work and with a superlative sense of comedy through its screenplay and in the physical humor, Paddington 2 is a feel-good film in a feel bad world, a film that is both incredibly well made and experimental in a way that feels fresh and vital. Tender, human and unfathomably charming, the film is a tender and nuanced portrait of undying humanity that only gains in estimation the more one views it. When paired with its equally special first entry, this pair stand as the great family franchise of its era, a franchise that plays to every sector of the family without ever talking down to any of them. Makes you believe that this world may actually be worth saving, and in 2018 that's in much too short supply.
5. The Other Side Of The Wind
About as far from Paddington as one could get, the middle of this list is marked by maybe 2018's most talked about…discovery? The "final" film from director Orson Welles, The Other Side of The Wind is a film marked by an incredibly singular production history but what resulted is yet another masterpiece from one of cinema's great artists. Starring John Huston as a disgruntled, aging filmmaker who sparks a relationship while finalizing what appears to be his final film. One of Welles' most expressionistic and esoteric works, Wind is a far cry from even the director's most avant-garde pictures, a film that is at once obtuse and yet utterly captivating thematically. Arguably a bit dry emotionally, the film feels like a definitive statement from a director who thrived when his back was against the wall. A thrilling deconstruction of toxic masculinity nearly half a century before that term was coined, Welles' final work is a shapeless masterpiece about film, filmmaking and the artistic process. Feels like it's from the future instead of the past. Fellini on mescaline. A truly remarkable work that feels timeless and of no time period. Singular doesn't even begin to describe this film.
4. Happy As Lazzaro
Welles may be a tough nut to follow, but there are few filmmakers quite like Alice Rohrwacher. A "Netflix Original" like Wind, Happy as Lazzaro is equally as esoteric, telling the story of a seemingly average laborer named Lazzaro who befriends seemingly everyone he runs into due to his dutiful and loyal demeanor. However, the film takes a very distinct turn roughly halfway in when through a brief act of self-inflicted damage time and space seem to be spanned in the blink of an eye. Rohrwacher proves to be an absolute master filmmaker with this triumph of a drama, a working-class fable about the plight of laborers across history. Impressionistic in its direction and its lush photography, Lazzaro is an opulent, if humble picture and one that is deceptively urgent in its themes. Not so much afraid of sentimentality as being too smart a filmmaker to lean into it given the film's verdant aesthetic, Rohrwacher makes a film that's rooted in class exploitation and in turn a film that feels incredibly prescient and in a way utterly timeless.
3. Zama
Lucrecia Martel is the greatest working filmmaker today. If that's not one's reaction walking out of the director's much-anticipated return to the big screen, then you're watching it wrong. A superb adaptation of Antonio di Benedetto's iconic novel, Zama sees the La Cienega director introduce the viewer to Don Diego de Zama (Daniel Gimenez Cacho), a magistrate posted in Paraguay who himself spends the film awaiting a transfer that never seems to be coming. As the film progresses, Zama becomes more and more unhinged, as does the film that bares his name, culminating in a final act that's one of the director's most breathtaking and inventive sequences to date. Existential Hell is the abstract setting for the film, which manifests the Kafka-like terror that is the underlying thread of the beloved novel. Showing a deep understanding for the Benedetto-penned source material, Martel's film is a humid picture, richly designed and cunningly crafted with a keen eye to the setting of the film, which itself plays heavily into the film's central themes. Thrillingly realized and quietly funny, Zama is a political film, a film about a political bureaucracy and colonial society that feels only moments from complete and utter collapse. Obtuse and utterly enthralling, Martel's latest film is one of the best films of 2018, and a toweringly oblique film that evolves each and every time one lays eyes upon it.
2. First Reformed
I had the honor of seeing this film back near the beginning of the year, well before it hit theaters, and still have yet to quite shake whatever the hell it was director Paul Schrader gave us with his latest masterpiece. Led by a career-defining performance from Ethan Hawke, First Reformed tells the story of a man of the cloth who, after being confronted by one of his parishioners, slowly births a worldview that's far bleaker than what his religious experience would have him think. Now, I wrote at relatively great length about the film earlier this year so I won't belabor the point, but it's simply a defining work from a defining cinematic artist. Blending all of Schrader's influences, from Bresson to Bergman, into one piece of filmmaking, First Reformed feels at once deeply reverential to these sources while also feeling like a film that is of an entirely new type of cinema. The narrative is rightly bleak and concludes with a final act that traverses the film from the land of the physical to the metaphysical, becoming a devastating and sublime rumination on faith, humanity and man's relationship to the world around him. It won't be his final film but few films feel more singularly assured than Schrader's latest, and greatest, film.
1. If Beale Street Could Talk
Where to begin with this masterpiece. Taking on the work of James Baldwin is no small feat, especially when attempting to adapt maybe his most moving and lauded work, If Beale Street Could Talk. However, Barry Jenkins isn't your normal filmmaker. Follwing up his beloved Moonlight with this profoundly moving tale of undying love in the face of existential crisis was a tall task, but what resulted from this passion project is arguably the great American film of this decade, if not longer. Backed by a historic, groundbreaking score from composer Nicolas Britell, If Beale Street Could Talk is a rich tale of a woman dealing with a pregnancy while her boyfriend is behind bars for a crime he didn't commit, culminating in a nuanced and poignant look at race and love. Told through evocative set pieces that range from a fireside chat with a character named Daniel Carty (Brian Tyree Henry in just one of the many career-making turns he put on screen in 2018) to one of the most effective and affecting sex scenes ever shot, Jenkins adapts Baldwin's work into a baroque masterpiece that feels like something above and beyond typical filmmaking. There's something emotionally baptismal about this film. There's something timeless about the romance at this film's center. There's something groundbreaking about the scope of the film's themes in relation to the narrative's emotional intimacy. A game-changing film, this is.