With yesterdays announcement of the October releases, I thought it was about time to evaluate what has been hinted at over the past several months, in order to see what is still theoretically due for a 2010 Criterion Collection release.
I went through and picked ten releases, not always individual titles, that I think we should expect as a release in November / December of this year. Now it is certainly probable that a few of these titles might not surface until 2011, due to any number of conflicting circumstances, but I think they're all safe bets.
A few months back I went through the "Cryptic New Years Drawing" that Criterion posted back in January, hinting at a dozen or so titles that we all came to expect releases for. As far as I can tell, most have been announced, save one or two, depending on how you read the imagery.
With Criterion's constant teasing at future releases, either on Twitter, Facebook, or in their e-mail newsletter, there is certainly a well to draw from, so if I forgot to mention one that you are particularly interested in seeing, leave your thoughts in the comments section below.
---
10.  Antichrist
Ah Antichrist, a title that we have talked about for months and months. Back in December 2009, Travis boldly predicted that we would see Lars von Trier's beautifully horrifying film in the Collection, and was then confirmed earlier this year, being hinted at in an e-mail newsletter in the form of a illustrated fox eating it's entrails as is gruesomely portrayed in the film.
The drawing hinted at a fall release, so I'd wager a November unveiling, as I would imagine that pushing it into December might draw some outcry from the more religious fans of Criterion. Antichrist was also among the titles that Amazon had posted a pre-order page for back in May, which Criterion confirmed.
---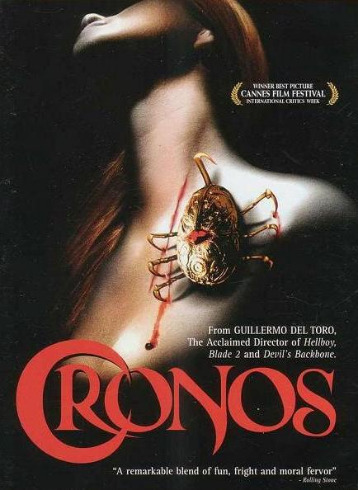 9.  Cronos
A few months back, I decided to go through various threads on the CriterionForum, looking for older "wacky" drawings from past e-mail newsletters, that still had not received official announcements. One that came up again and again was the drawing of the scarab from Guillermo Del Toro's Cronos.
When it was announced last month that Del Toro would no longer be directing The Hobbit, I wrote about how this would enable Criterion to move forward with their Cronos release, as Guillermo would be much more available. A few weeks after I wrote about this, Steve Weintraub over at Collider confirmed off camera with Del Toro that Criterion would in fact be releasing a Cronos special edition this December.
---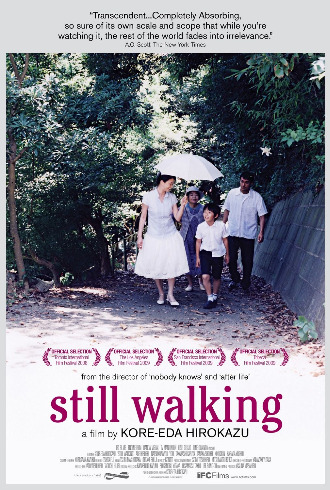 8.  Still Walking
When the Criterion Collection / IFC deal was announced in September of 2009, several titles were mentioned specifically as being in the running for DVD/Blu-ray releases. As of July, most have been announced, save Hirokau Kore-eda's 2008 film, Still Walking.
A family drama in the same vein as many of Yasujiro Ozu's films, Still Walking is a release that many fans have wondered aloud on the various social media outlets, hoping each month to see listed with the upcoming titles. While no IFC films have been announced during the August / September / October new release cycles, it would be a shame if this film fell by the wayside.
---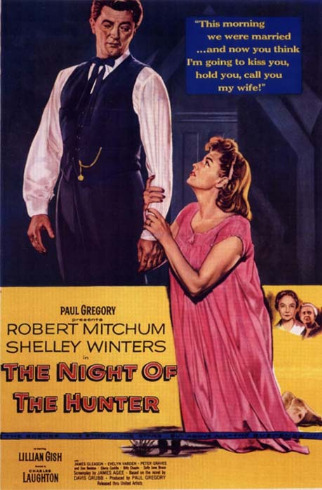 7. Night of the Hunter
Last month we were treated to an adorable little bunny rabbit in our monthly e-mail newsletter, adorned with tattoos on it's knuckles. Unfortunately, the movie that little rabbit represented is not so cute and cuddly. Charles Laughton's The Night of the Hunter is among many of MGM's titles that Criterion has picked up the rights to distribute.
As with Cronos and Antichrist, it seems strange to position this for a holiday release, but as we get closer and closer to the end of the year, it has to end up somewhere. As this was a more recent rumor, I'd guess that this one may also be pushed back into 2011, in order for Criterion to finish up all of the special features they're likely to include.
---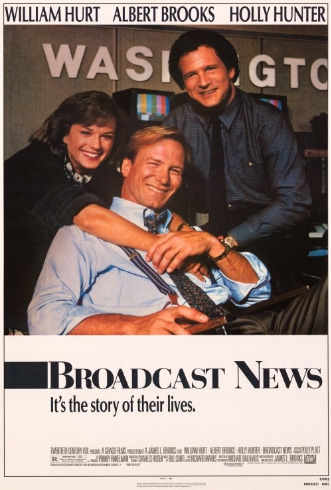 6. Broadcast News
Mere weeks after we got our e-mail newsletter hinting at the Night of the Hunter release, another landed in our inbox, again featuring animals. This time we had a drawing of a television, with a pair of Gnus standing around. A quick, literal reading of the image led us to think that James L Brooks' Broadcast News would be up for a Criterion Collection release shortly.
While this is also a more recent rumor, I'm inclined to think that Criterion may work on this title sooner rather than later, to help balance out the heavier, horror films that we expect to see in November / December. I haven't seen Broadcast News in years, but it is currently available on Netflix Watch Instantly.
---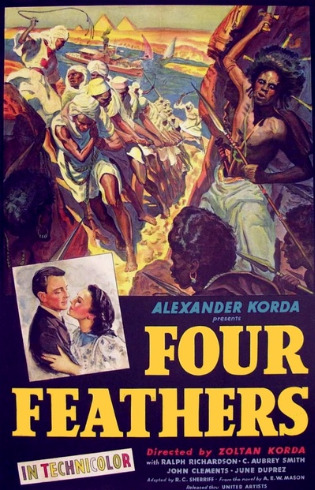 5. Four Feathers
Alexander Korda's 1939 film, Four Feathers, is one of the few titles from that previously mentioned cryptic New Years drawing that came out in January. Hidden amongst the various drawings, was a single feather, quite out of place, but fairly obviously representing this film.
Another MGM title that is no longer in print here in the States, Four Feathers is certainly do for a restoration, and proper DVD / Blu-ray release. The recent Criterion Blu-ray's of technicolor films (I'm looking at you Red Shoes and Black Narcissus) have turned out gorgeous, and I'd wager this one will also hold up to the most scrutinous of reviewers.
---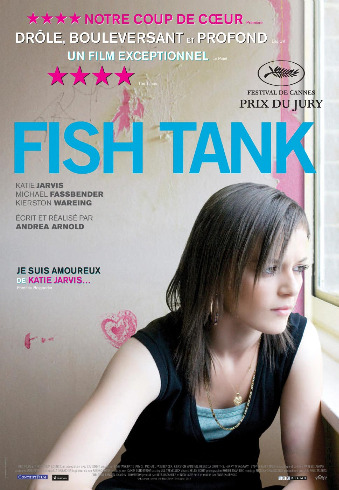 4. Fish Tank
Another IFC title that has been teased at in newsletters and in cryptic images tweeted out by Criterion, Andrea Arnold's Fish Tank is certainly due for a proper DVD/Blu-ray release. This release would also see another appearance by Michael Fassbender into the Collection.
We've discussed this possibility on past episodes of the podcast, as well as in this post, in which I compare the image tweeted out, to a screen capture of the UK DVD.
---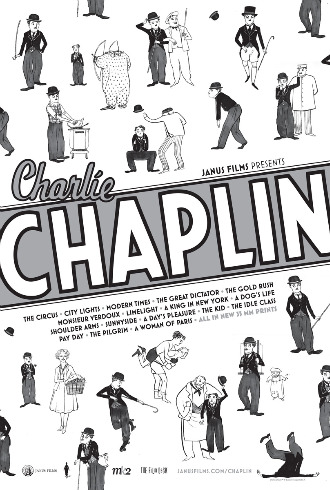 3. Charlie Chaplin
A couple months back, Criterion announced in their newsletter that Janus Films had acquired the rights to the entire Charlie Chaplin catalog, and would be releasing the films in theaters around the country. This has led to many discussions regarding how Criterion will approach their home video releases of the Chaplin titles. Will they be individual editions? Box sets? Eclipse sets?
Several possibilities are conceivable, and it is only a matter of time before we get to see what Criterion has in store. I'm including this as one entry in this list of ten, but as is shown in this image from Janus, there are seventeen titles that are likely to be released in the Collection. Screenings of the Chaplin films have begun popping up around the country, so if you have the opportunity to see some on the big screen, I'd highly recommend it.
---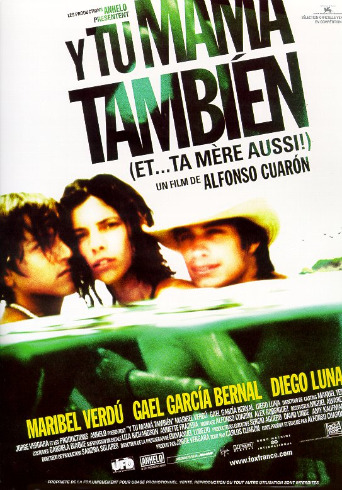 2. Y Tu Mama Tambien
Now this is a title that I'm a little unsure about adding to this list, as I'm not entirely familiar with it's rumor history. I know that I've heard Travis mention it during the Sundance bonus episodes, as well as seen it mentioned on the various forums I frequent.
Apparently Criterion has commented on this title on their Facebook page in the past, informing us that it is taking longer than expected, with Alfonso Cuaron's current work load preventing more direct contributions on the project.
This was certainly a modern indie darling that brought Cuaron's name to the tongues of many film fans, and he has continued to impress us with all of his subsequent works. Again, I can't say with any certainty that this will make it's way into your homes in November / December, but maybe in time for Valentines Day of 2011?
*Edit 10:00 AM, here is   a link to the IFC story discussing Y Tu Mama Tambien, as well as Christopher Nolan's Following.
---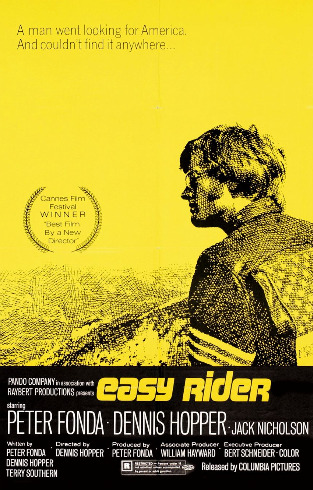 1.  New Hollywood Box Set
Finally, we get to the big elephant in the room. Last month I wrote about a rumored box set in the works over at Criterion: A New Hollywood Box Set. This caused quite a stir on some forum threads, causing many to doubt my source, but I hold strong to the idea that this will see a release this November.
Again, this isn't one title on this list of ten, but rather a box set of 5-7 films, each fitting into the New Hollywood era. Some of the titles mentioned in my post were Easy Rider, The Last Picture Show, and possibly Five Easy Pieces. This will be available on DVD and Blu-ray, only available as the set (similar to last year's AK 100 – 25 Films by Akira Kurosawa).
---
So that's my list! What are your thoughts on these titles? What do you predict we'll see round out 2010 for the Criterion Collection?