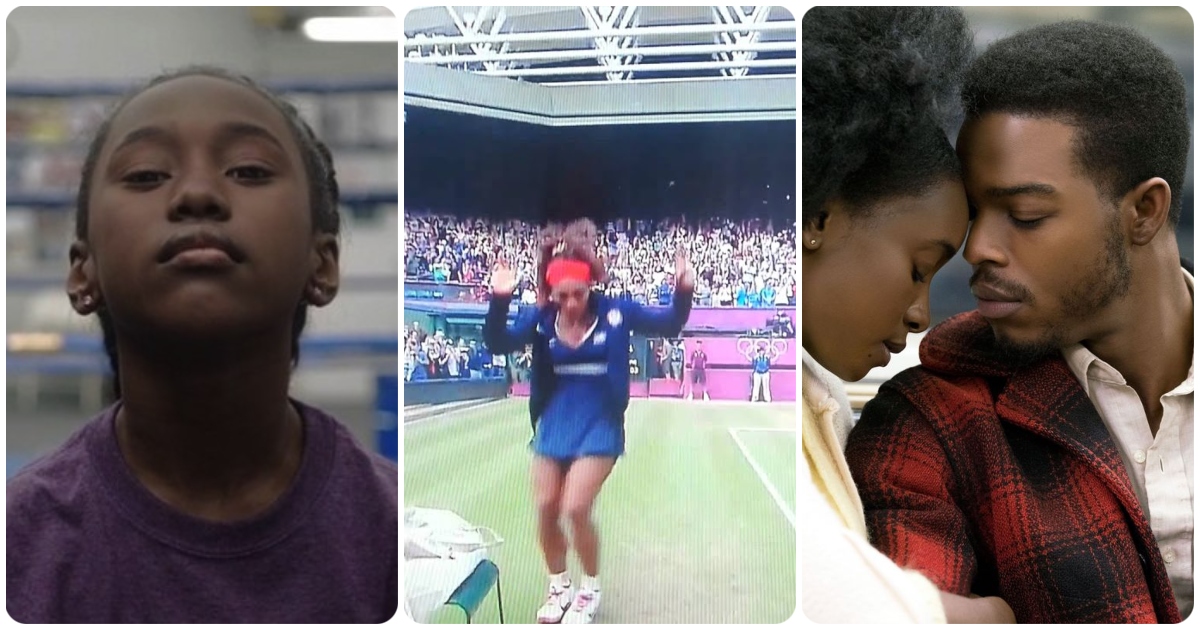 So, it's finally here. As we head into a new year, it happens to also be the beginning of an entirely new decade. Therefore, we here at The CriterionCast are feeling a wee-bit nostalgic for what has been a decade of great films, an evolving cinematic landscape and even a full 10 years of covering each and every one of these changes here at this very location. Icons have made their best films, new masters jumped on the scene and the entire power structure within film production, distribution and everything in between forever changed over the last ten years. So how does one properly encompass that while looking back? Well, you're typical top 10 list sounds about right so, here's the only one you truly need. These are the ten best films of the 2010's:
10. If Beale Street Could Talk
Starting off this list looking back at the decade that was is the latest film from beloved filmmaker Barry Jenkins, his critically acclaimed adaptation of James Baldwin's brilliant If Beale Street Could Talk. Following up his incredible Moonlight with this profoundly moving tale of undying love in the face of existential crisis was a tall task, Jenkins crafts a rich tale of a woman dealing with a pregnancy while her boyfriend is behind bars for a crime he didn't commit, culminating in a nuanced and poignant look at race and love. Told through evocative set pieces that range from a fireside chat with a character named Daniel Carty (Brian Tyree Henry in just one of the many career-making turns he put on screen back in 2018) to one of the most effective and affecting sex scenes ever shot, Jenkins adapts Baldwin's work into a baroque masterpiece that feels like something above and beyond typical modern filmmaking. There's something emotionally baptismal about this film. There's something timeless about the romance at this film's center. There's something groundbreaking about the scope of the film's themes in relation to the narrative's emotional intimacy. Even the score feels truly revolutionary. A game-changing film, this is.
9. The Fits
Next up is one of the decades most exciting, yet strangely overlooked, masterpieces. The sole debut feature film on this list, The Fits comes from director Anna Rose Holmer and tells the story of Toni (played by the brilliant Royalty Hightower), a young girl who spends most of her day sparring with her brother at a local gym, where they also do some janitorial duties. A talented athlete, she slowly starts spending less time in the ring and more with a local troupe of dancers who practice at the same gym. With brief moments of impressionistic poetic realism, Anna Rose Holmer's film is absolutely captivating. Watching as Toni slowly finds more power and confidence in the women she becomes close to, The Fits is a shockingly moving take on the coming-of-age drama, a breathlessly singular vision from a filmmaker far beyond her years. Taking cues from modern independent dramas as much as art horror films, the central story takes a thriller turn when girls start suffering "the fits," a mysterious disease that causes violent seizures. It ultimately concludes in a startling and nuanced meditation on the female coming of age experience and female maturity. Deeply strange aesthetically, the film is simply gorgeous in its composition, with superb editing and a final act that concludes with a sequence that is as surreal as it is emotionally true and powerful. This is the debut of the decade, by a country mile.
8. Carol
Coming in at number eight is one of the decade's great love stories. From director Todd Haynes comes Carol, a film based on a novel written by Patricia Highsmith and starring Cate Blanchett and Rooney Mara that introduces viewers to two women in the middle of what appears to be a deeply moving conversation. Opening in media res, we discover through what is both the film's central narrative and ostensibly one long flashback (more on that in a moment), that the women in question here are the young Therese (Mara) and utterly striking Carol (Blanchett). While working her post at a local big box store, selling dolls to those in what appear to be the upper classes of society, Therese meets Carol, a married (or "soon to be divorced" anyways) mother of one on the hunt for a gift for her daughter. However, after Therese sells her on a train set, Carol leaves having forgotten a pair of gloves, which Therese can not allow. From here the two find their lives intersecting, joining in many ways, ultimately turning into one of the most entrancing romantic yarns the big screen has seen in ages. Carol is a film of incredible nuance, deeply moving emotion and profound meditations on love, a film of glances and gestures, textures and intonations. Shot on Super 16mm, there is not a film released this decade that is quite as beautiful, quite as devastating and driven by two greater performances than Haynes' 2015 masterpiece. Arguably the auteur's greatest achievement, this love letter to films from directors like Douglas Sirk and Chantal Akerman is a masterpiece of the highest order.
7. Love Is The Message, The Message Is Death
The sole short on this list (not for lack of trying as it could be argued that short-form cinema has become the most exciting narrative area in fiction writ-large this decade), Arthur Jafa's brilliant Love is the Message, The Message is Death is one of the great discoveries this decade for those who find their films in the art museum more than the megaplex. Merging the filmaking style of legendary cinematographer Jafa with the decade-best song Ultralight Beam from Kanye West, Love is the Message is a provocative rumination on the African-American experience in the US from the days of silent cinema to the days of "The Dougie." At just seven minutes, the film may not seem, superficially, like much, but Jafa's blending of images both harrowing and spiritually baptismal (I'm thinking of the image of Serena Williams Crip-walking on a tennis court after an Olympic victory) make it the definitive look at Black representation in the 2010s. It's time-spanning scope and deeply personal focus make this short film feel in many ways more epic than any film listed here, leaving the viewer one second pounding their museum bench out of frustration and the next second crying tears of utter exaltation. It's simply the definitive film about race in America in the 2010s.
6. Film Socialisme
What would a decade's best list be without maybe the director of the decade, Jean-Luc Godard. Arguably his most radical film this decade, Film Socialisme,' for lack of a descriptor, is utterly plot-free. Broken up into three, what we can call movements, the film features a cast of characters aboard a cruise liner, a woman looking to run for the presidency in France, and a series of stops made by the cruise liner in places like Odessa And Naples. Using a diverse series of narrative styles or forms, the film itself seems as structurally audacious as it is intellectually. Discussing topics ranging from the treatment of Jews to piracy, Socialisme feels like the work of a mind spewing anything and everything onto a canvas, with the only intention being to spark its witness to argue with those next to him or her, or come to terms with an idea they haven't been privy to. With a subtitle track in what has been called Godard's '˜Navajo' language, the film is intentionally confrontational, pushing the viewer not so much look between the lines as to ask if lines exist at all, but like much of Godard's late-period work (Goodbye To Language feels very much in conversation with this film) it isn't without its message. Much like the next film on this list, Socialisme feels very much in dialogue with the narratives of this decade, while in turn asking the viewer to think what exactly fiction in the 2010s looks like. There's not another film this decade that's as boundary pushing ast this brilliant picture, and it's in that aggression towards the viewer that true insight is born.
5. La Flor
Slotting in at the mid-point of this list is not just one of this most recent year's best films, but one of the decade's very greatest filmmaking achievements. At 14-plus hours long, La Flor is truly unlike anything else featured here on this collection of masterpieces. A rigorously structured film, the first three chapters are expertly told yarns ranging from the frivolous (Chapter 1) to the strangely moving (Chapter 3), with genre conventions being subverted at almost every turn. When things go off the rails the film becomes even more alive, turning in on itself in Chapter 4, continuing the sense of genre subversion while adding self-referential layers upon increased formal experimentation. It's truly a masterful experiment in narrative deconstruction. La Flor ranges, narratively, from a romantic tale between two spies to a remake of Renoir's A Day In The Country, and while this all may sound endlessly disjointed, there is not a single film from the 2010's that does a more effective job at examining fiction, the creative process and the conversation between artist and muse. There's a freedom, a liveliness, to this picture that simply does not exist anywhere else this decade, finding a filmmaker and his muses in conversation with one another in a manner that feels both playful and decidedly confrontational. It's a genuine masterpiece that will go down as one of the great films, full stop.
4. By The Time It Gets Dark
Maybe the least known film on this list, number four is the film from the 2010s that I'm most eager to point people in the direction of. Anocha Suwichakornpong's sophomore feature is 2017's great revelation, By The Time It Gets Dark, which remains one of the truly revolutionary acts of political filmmaking you'll ever see. First truly discovered at 2017's New Directors/New Films series, Dark is an unforgettable piece of work, garnering numerous comparisons to Thai brethren Apichatpong Weerasethakul. In keeping with the Thai master's tradition of looking back at the nation's history in manners that feel more dream-like than literal, Suwichakornpong's film tells the story of a young documentarian and the making of a project about the 1976 massacre of students at Thamassat University. A film spanning space and time, Dark is an almost dream-like meditation on memory, the past and one's relationship to it. Gorgeously composed in its use of static, muted frames, the film's conclusion is a profoundly moving moment, the type of subtle deconstruction of one's sense of truth and reality that makes it almost feel like the ground beneath your feet just gave out.However, while Weerasethakul's films are obtuse in ways vastly more surreal, Suwichakornpong's film is slightly more grounded in reality, using its focus on memory and one's relationship to it to infuse a more dream-like atmosphere. Punctuated by one of the decade's great final scenes, Dark is told primarily through static, muted frames that all form into a moving meditation on reality, memory and history. It's an absolute doozy of a film.
3. The Tree of Life
Slotting in at number three is arguably the greatest cinematic experience of the 2010s. Terrence Malick returned to filmmaking after a six year break with The Tree of Life, a glorious, soul-shattering tale of a young boy by the name of Jack, as he grows up in a small town with a rather troubled home life. Raised by a loving mother and a heartbreakingly distant father (played by Brad Pitt in a career-best turn), Jack's story is blown out into one that spans thousands of years, turning The Tree Of Life into a film that doesn't resemble anything the director had done previously or has done since. Always a pious filmmaker, Tree of Life stands as one of Malick's most spiritual works, a film that feels more closely aligned with poetic traditions than anything classically cinematic. Endlessly groundbreaking, the film has in many ways defined the latest chapter in Malick's career, a film that's soul-shatteringly gorgeous and also more thematically dense than even your favorite epic novel. A film at once about life, death, faith and everything in between, Malick's 2011 masterpiece remains the standard by which this new stage in the director's career will be compared. There's just nothing from this decade that looks quite as gorgeous, or feels as truly spiritual as this. One of a kind, this film.
2. No Home Movie
In the runner-up slot is the final feature from arguably one of the greatest filmmakers in the medium's history. The film world lost Chantal Akerman in late 2015, and this devastating loss is still being felt to this very day. Her final film, No Home Movie stands as a towering achievement not just of Akerman's impressive career, but of the whole of non-fiction filmmaking. Part documentary part intensely personal essay picture, No Home Movie more or less tells the story of Akerman and her relationship with her mother Natalia, who was a major focus of Akerman's work throughout her career. However, here that focus is almost uncomfortably sharp, with Akerman placing us squarely in the world they live in, using static shots of brazenly raw digital photography to tell a story not just of a mother and daughter dealing with the former's final moments on this planet, but of humanity itself. A portrait of life, death, love and loss all told through one incredibly specific story, the film is a profoundly metaphysical piece of work, pairing these intimate moments of a mother and daughter connecting with lengthy sequences of nature and all that comes with it. The final shot is particularly heart-breaking, and makes revisiting the film an endeavor all the more entrancing. Simply put, Akerman's final feature film is one of the director's greatest achievements, and proof positive that modern art can be both profoundly personal and also endlessly experimental and challenging. Can make you feel like the Earth breaks right under your feet.
1. Neon Bull
From director Gabriel Mascaro comes Neon Bull, the epitome of a great, modern drama. Not only is it quiet in its execution and nuanced in its performances, but also uncanny in its ability to turn a singular tale of bending gender roles in a rural society into something unbelievably personal and powerful. Be it's startlingly intimate portrayal of sexuality or its enthralling story of a handsome and strong cowboy with dreams of clothing design, Neon Bull is a defining film for its moment and more largely this decade. Largely unseen in what was a crowded 2016, Mascaro has proven to be a profound cinematic voice, and a master of intimate realism. Gorgeous compositions abound here, with cinematographer Diego Garcia shooting this as though he was working with an early-career Terence Malick, all in the body of one of the decade's great dramas. Concluding with a stunning sex scene that bends what we viewers expect from a sex scene in some truly powerful ways, Neon Bull is a neo-experimental art film that uses everything from neo-realist techniques to brief bursts of dream-like impressionism. The story is relatively fluid, with little of actual narrative import occuring. The viewer floats through the day-to-day activities of the lead cowboy, Iremar, with the action coming from brief moments like his attempt to bang out a new dress design over a torn page out of an adult magazine. These seemingly minor subversions of gender norms are at the very center of this film, which is one of the decade's most visually beautiful films, but also one of its most emotionally and intellectually stimulating. It's simply the one film from this decade that I can't stop thinking about, and sincerely one of the great films ever made.